How to Cut your Kid's Hair at Home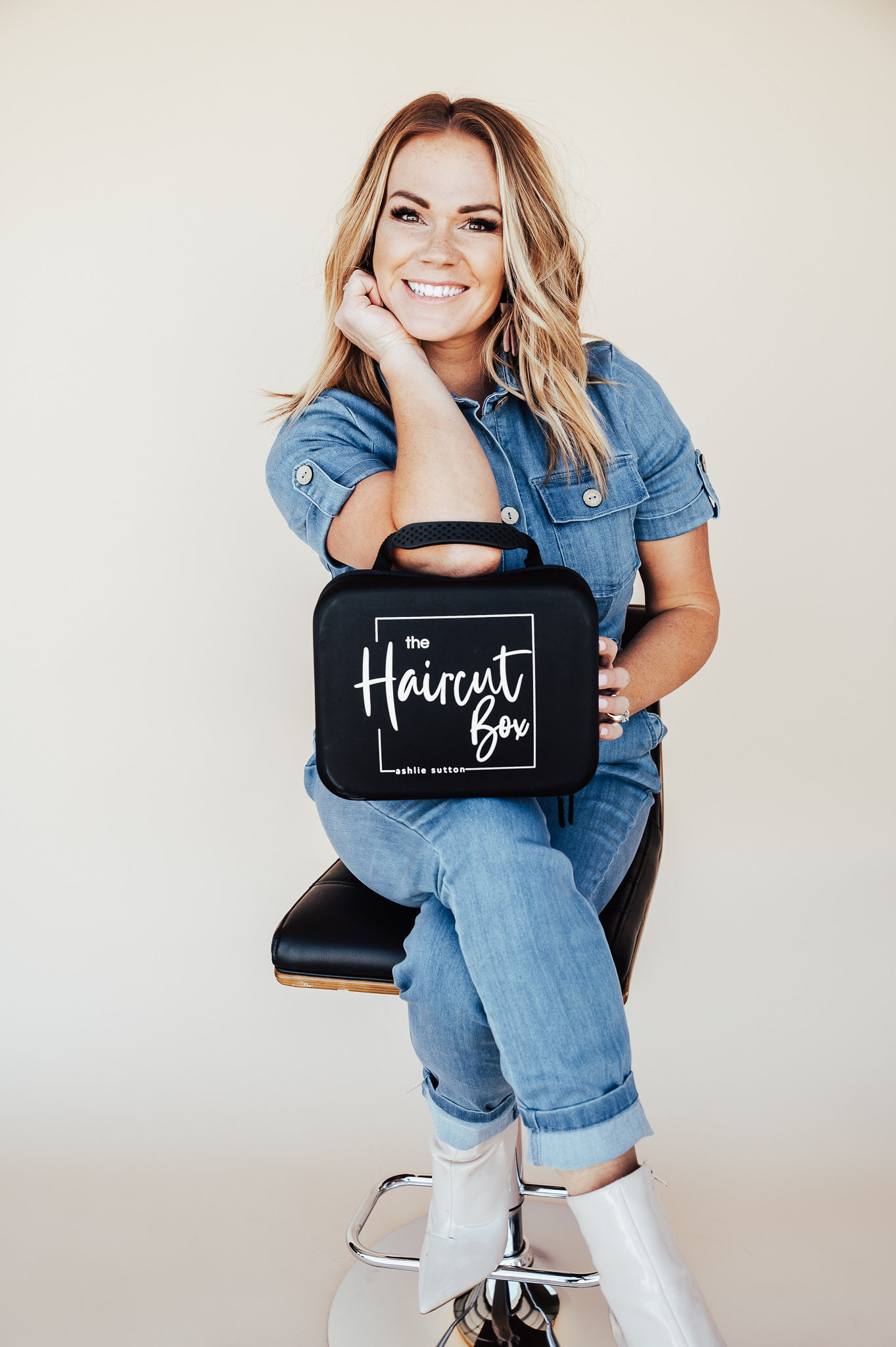 I know what you may be thinking… no way do I dare to cut my kid's hair at home. What if I mess up? What if the haircut looks bad? I have no idea how to cut hair! I don't want them to look like they have home haircuts. But it's not as hard or as scary as you think. Plus, I have some tips and tricks to help you know how to cut your kid's hair at home.
The Benefits of Cutting Your Kid's Hair at Home
Those worries I mentioned above that are holding you back are very valid. However, I also want you to think about a few things. What would you do with an extra $20-100 bucks a month? What could you do with your kids if you had an extra 2-4 hours a month? How nice does it sound to have ONE less appointment that we have to take our kids to? All of that sounds pretty nice to me.
I Know, Cutting Hair Can Be Terrifying
I know that learning a new skill like cutting hair at home sounds totally nerve-wracking. However, if you have the correct tools and knowledge, cutting your kid's hair can become a joy. As a professional cosmetologist, I spent 13 years behind the chair. Because of this, I am confident that normal moms can give not only decent haircuts but legit cool haircuts they are proud of.
While I was doing hair, I remember wishing I could teach moms how to cut hair at home. That way they could spend money on something else and not have to load all the kids up for the appointment.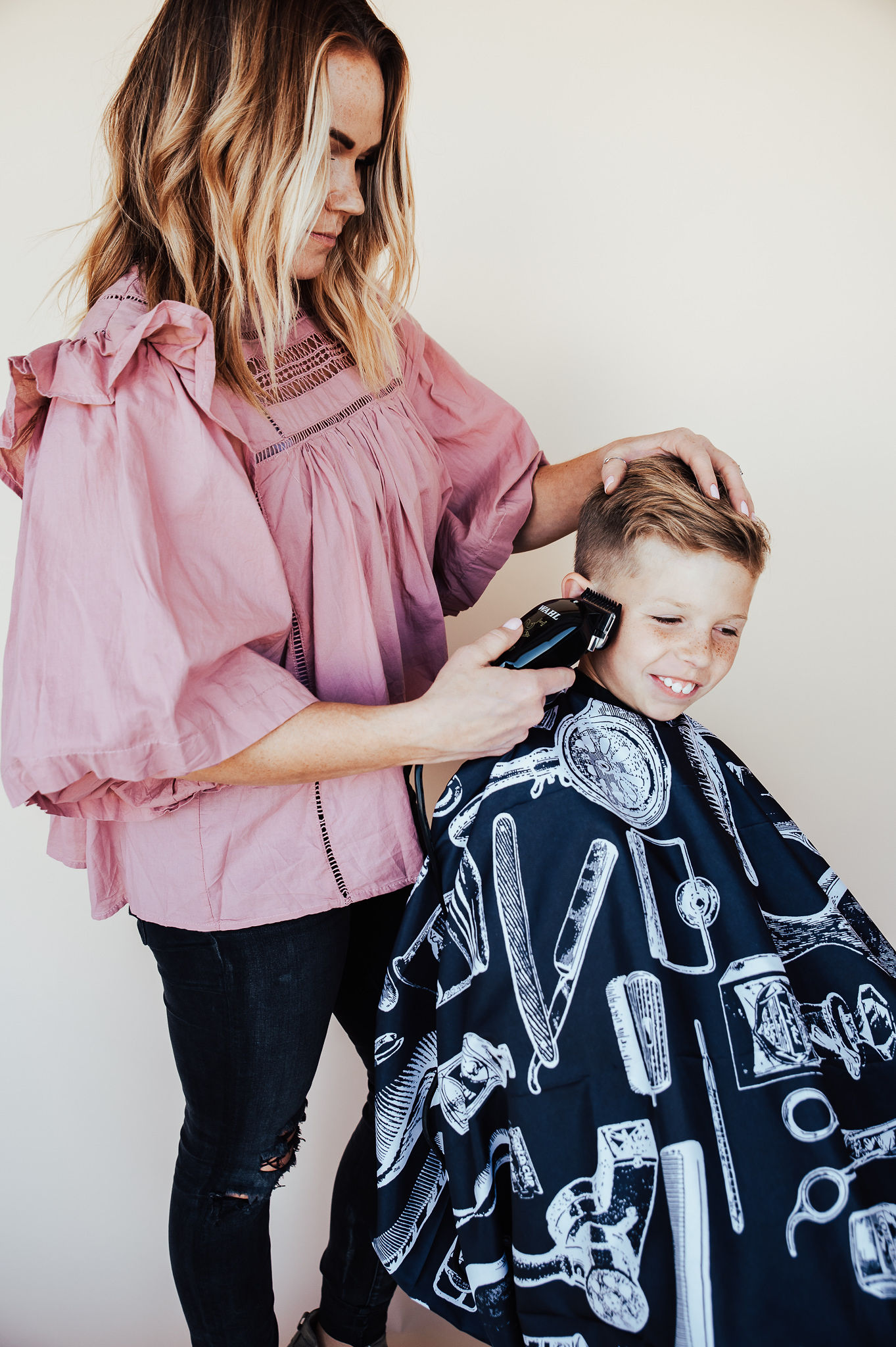 3 Tips to Cut your Kid's Hair at Home
Tip #1: Have the Right Tools
Now I know that there are hundreds of options for tools, but you should also know that there is a reason why professionals use the tools they use. It helps to create a much better haircut, takes less time, and is more comfortable for the person getting a haircut. Win-win all around.
When it comes to choosing the right tools, I recommend getting the best tools you can afford. If you are a busy mom and need a solution that allows you to get started on giving your kid's haircuts without trying to track down each tool individually, check out The Haircut Box. It has all the professional tools you will need to give a great home haircut.
There are also other options for haircutting tools available at a lot of stores online and in person. I've rounded up a few suggestions and linked them below:

Tip #2: Believe in Yourself
OK, let's talk about the elephant in the room…what happens if you mess up? Yes, this may happen, and guess what?? HAIR GROWS! It is not the end of the world. My grandma always said the difference between a good and a bad haircut is one week. If it really is that bad you can always take them into the salon and have it fixed professionally. Remember, you would have taken them to a professional anyway, so just chalk up any mistakes you make to your learning curve.
The trick to fixing the bad haircut is giving them another haircut BEFORE they really need it. That way you can follow the lines of the haircut they received at the salon/barber. I can almost guarantee you will get better with practice. Before you know it, you will be cutting hair like a pro! All while saving yourself hundreds of dollars and many inconvenient appointments with your kids.
Tip #3: Do Some Research
You can do a quick search online to see how other people have done successful haircuts at home. There are lots of tutorials out there. Everyone learns differently so be sure to look for tutorials that work with your learning style. With my Haircut Box, I have provided step-by-step instructions, pictures, and full video tutorials on what each step should look like for multiple haircuts.
It's easy to save your time and money without sacrificing how your kids look. If you want more easy tips and tricks specifically with problem areas in the haircuts you can check out
my website
. A haircut is compiled of a lot of little easy steps that we know you can learn!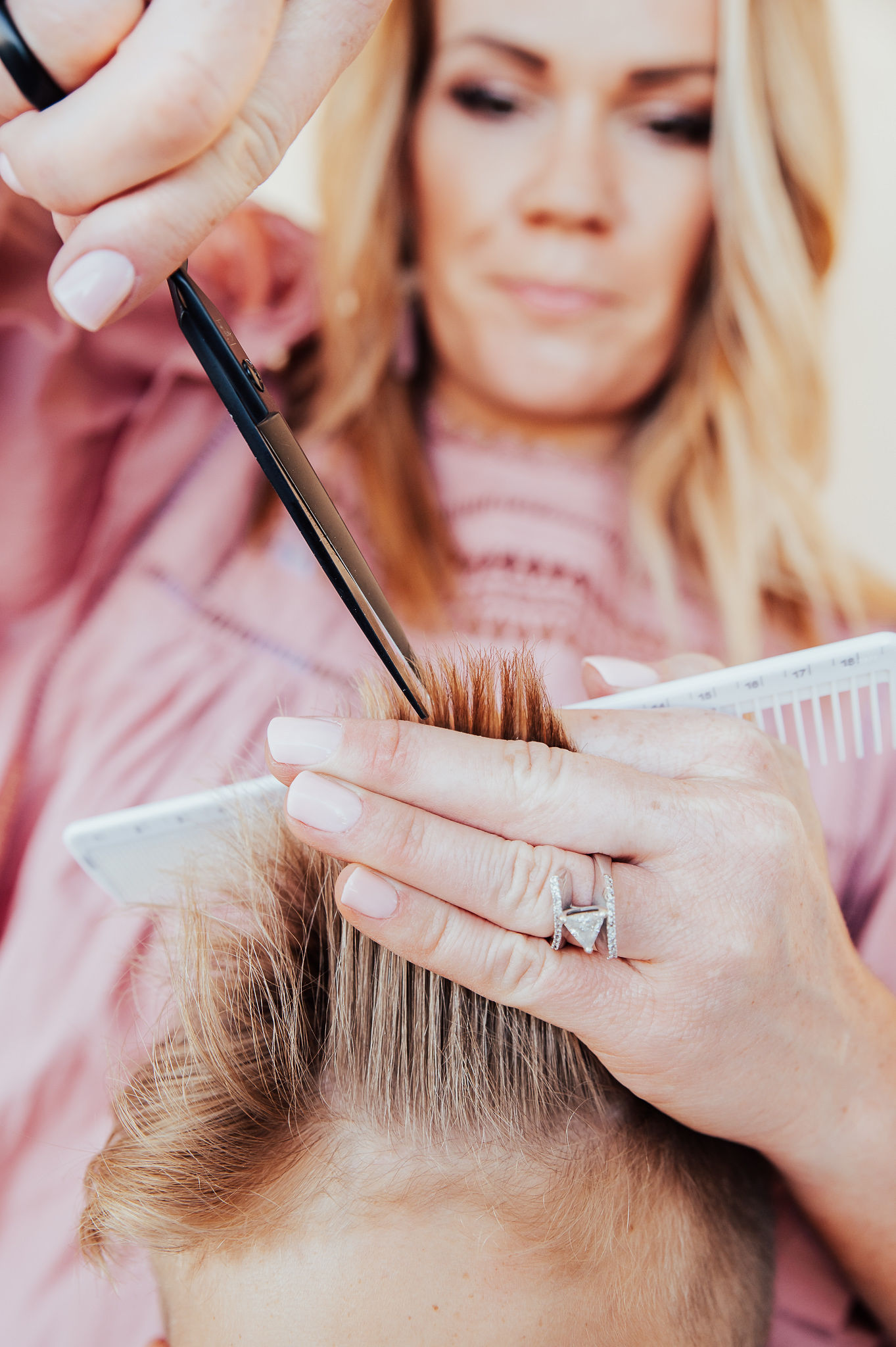 3 Simple Steps to Cutting Your Kids' Hair at Home
Boy Haircut
1: Start with clean, untangled, dry hair.
2: First, determine how short you want the hair to be and start with that area.
3: Next, as you cut the hair with clippers, start at the bottom and go up. (Never cut horizontally.) In places that you want the hair to be longer, use a longer guard on your clippers or use scissors to trim. Once you're all done cutting, comb all the hair forward to make sure it's all even. Trim up any pieces that stick out or are too shaggy.
Girl Haircut
1: Start with clean, wet hair.
2: First, section off the hair and comb each section down.
3: Next, start in the back and use your scissors to cut one section at a time. Be sure to check the length of each section as you cut, so you don't end up with a crooked haircut.
You Got This!
I have watched thousands of moms give their first haircut and be in absolute shock with how good their haircut looks. Every time you try you will get better and better. You will have 15-20 minutes during the haircut to spend quality time with your child, you will be saving money for something that matters more, and will be able to do haircuts when it's convenient for YOU! I know you can learn how to cut your kid's hair at home and you will love the rewards you can reap by cutting their hair at home
Be sure to follow me on Instagram
@thehaircutbox
for more tips and tricks on cutting your kid's hair at home. Also, if you're a mama to some little girls with lots of hair you don't know what to do with, check out this
blog post
with little girl hairstyle ideas anyone can do.