Fun and Easy Family Halloween Costumes
Is it too soon to talk about Halloween? I guess if you are planning killer Halloween costumes for your family, it's not! I've had a lot of fun over the years planning the costumes for my family and seeing how they turn out! I put together some of my favorites and they're all fun and easy family Halloween costumes. I hope these spark some ideas for your family costumes this year!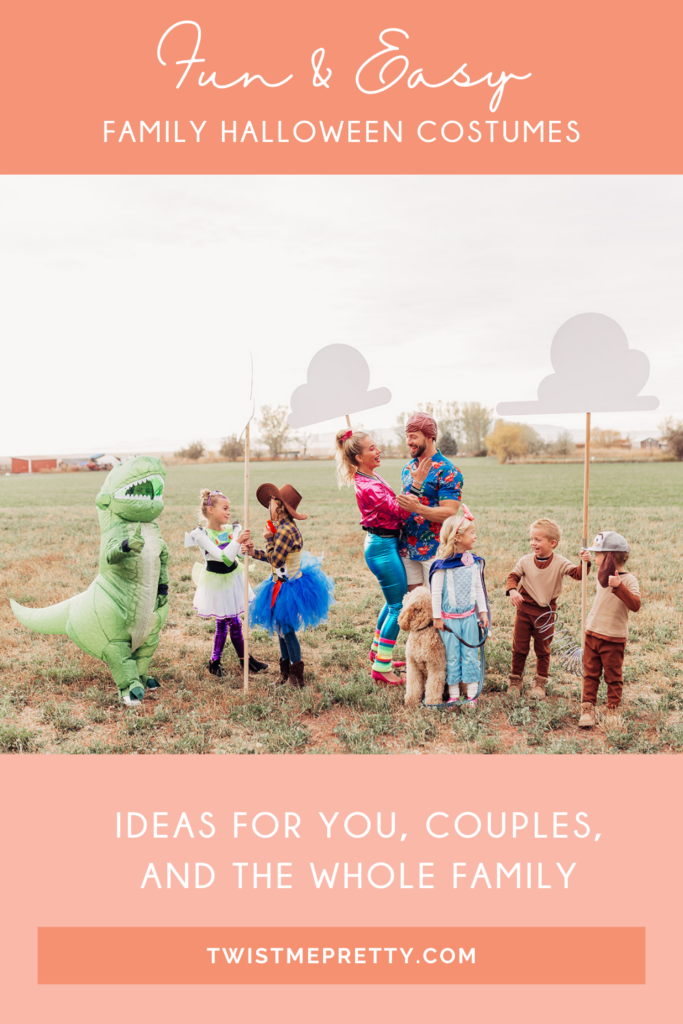 Halloween Costume Idea #1: Toy Story
Ok, how cute are my kids in these costumes?! I can't get over my boys in the Slink costume! We picked Toy Story costumes because there were so many characters to choose from and we all love the movies! Check out the full blog post to find out the tips and tricks to creating this look for your family costumes this Halloween.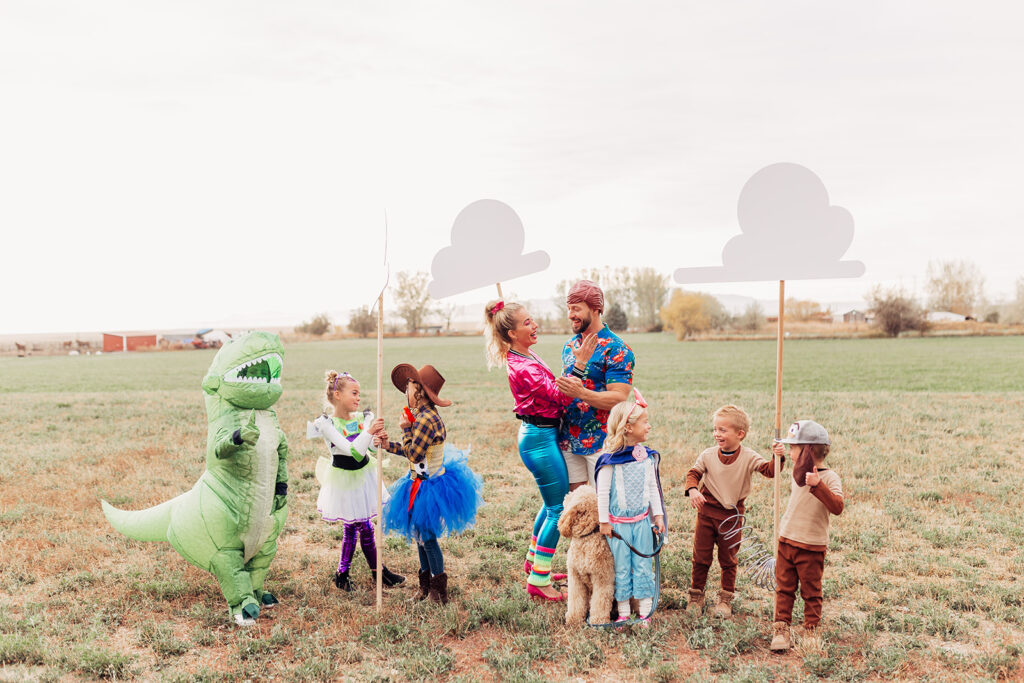 Halloween Costume Idea #2: Harry Potter
Any Harry Potter fans around? It was a sad day when the movie series ended. These movies are just amazing in every way so of course we had to honor that via our Halloween costumes one year!! I had so much fun dressing as Bellatrix Lestrange. If you ever want to see if you can pull off a completely different hairstyle, Halloween is the perfect time to try it!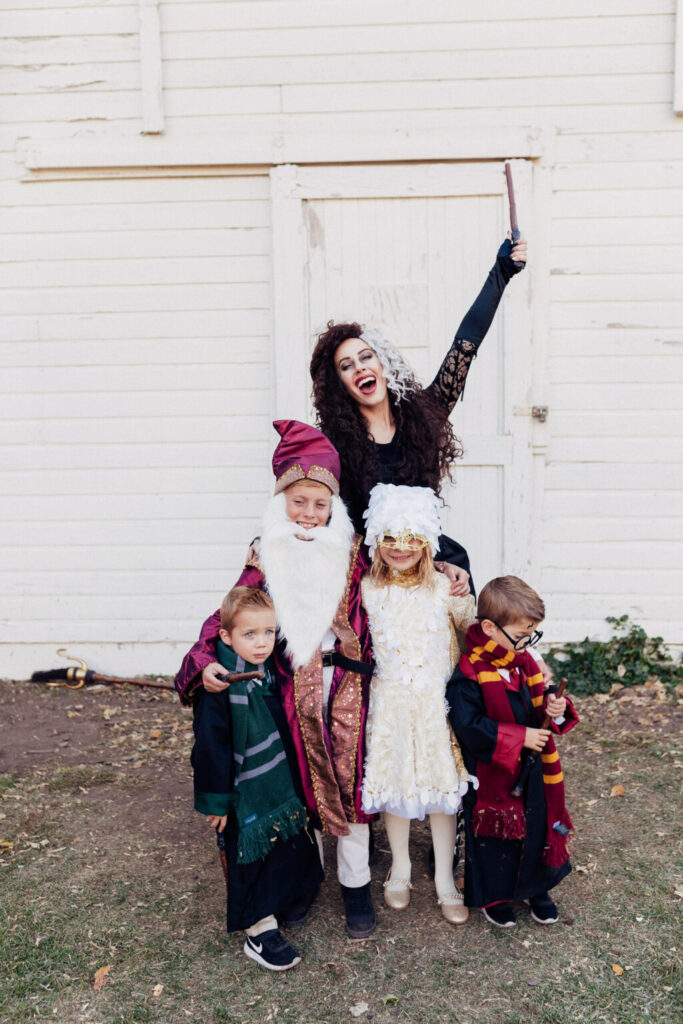 Halloween Costume Idea #3: Great Gatsby
In this Great Gatsby tutorial, I'm really focusing on the hairstyles. I include a really fancy headpiece that is perfect for your Great Gatsby costume–or you could use this hairstyle for a wedding too!! It seriously works for either one. You could find a 20s white costume on Amazon or you could create your own with a sassy white dress, feathers, and pearls!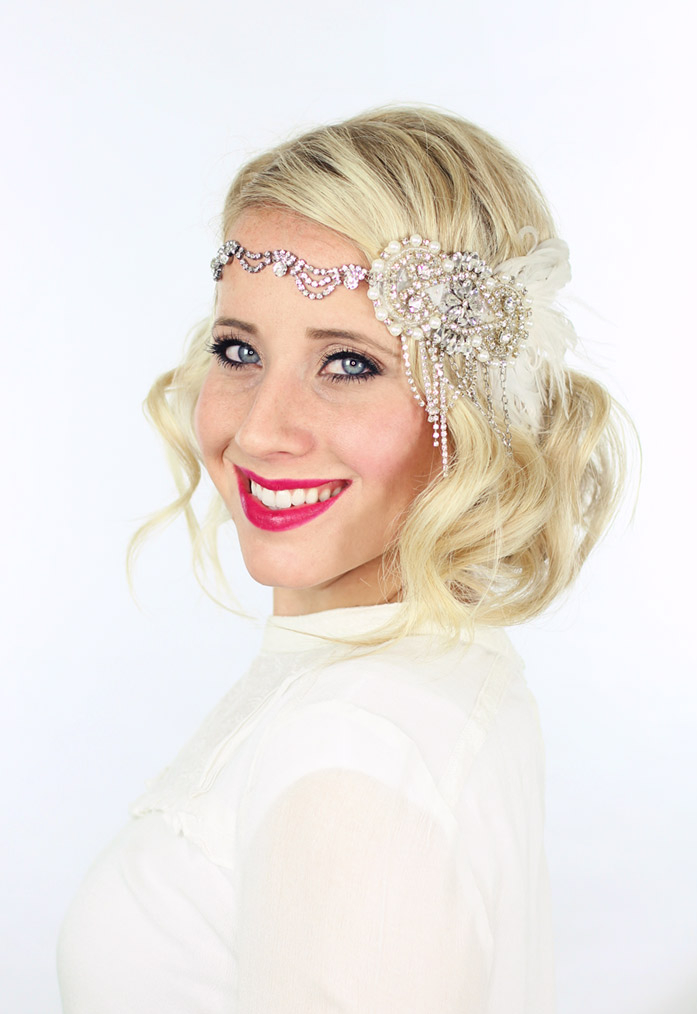 Halloween Costume #4: Grease
Grease!! This would be such a fun family or couples Halloween costume. Or, if you're going solo, you could rock that Sandy look all by yourself. This should be an easier costume because all you need is black! Sandy focuses more on the hair and makeup, and you can read all about my tips and tricks for that on the full blog post. Just finish off your black outfit with red nails and red heels and you're ready to strut like Sandy!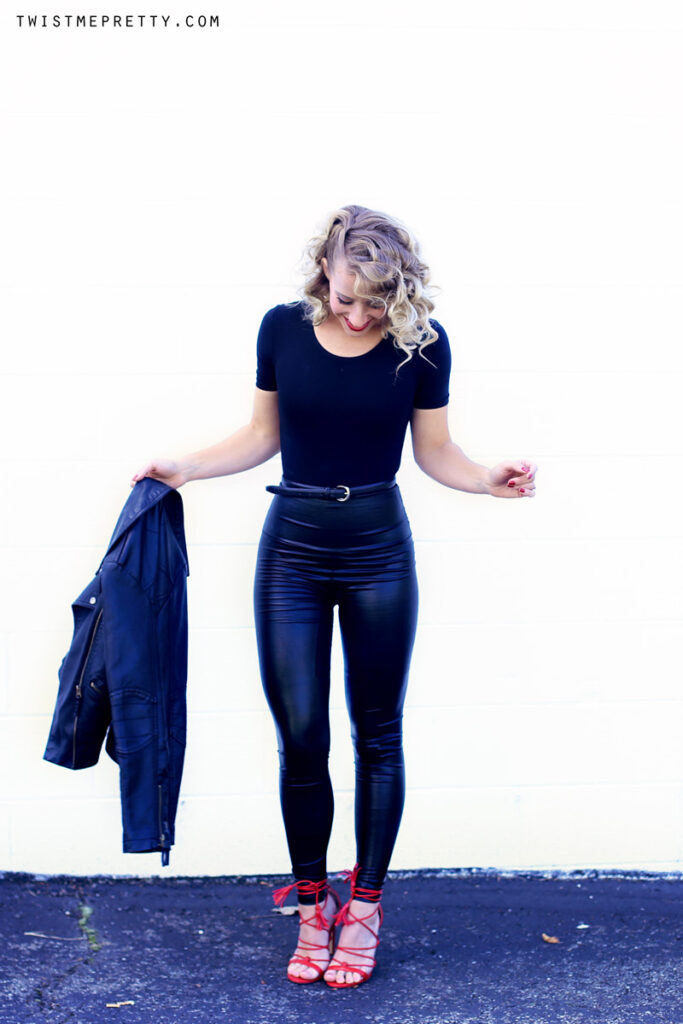 Halloween Costume #5: Ghostbusters
We did these Ghostbusters Halloween costumes several years ago, but when you're basing your costumes off a classic they'll never be out of style. On the full blog post I link to where I bought the Ghostbuster costumes. If there's more you want to add, you could have a lot of fun making the ghost costumes! Check out my blog post to see how I created my little girl's costume for it.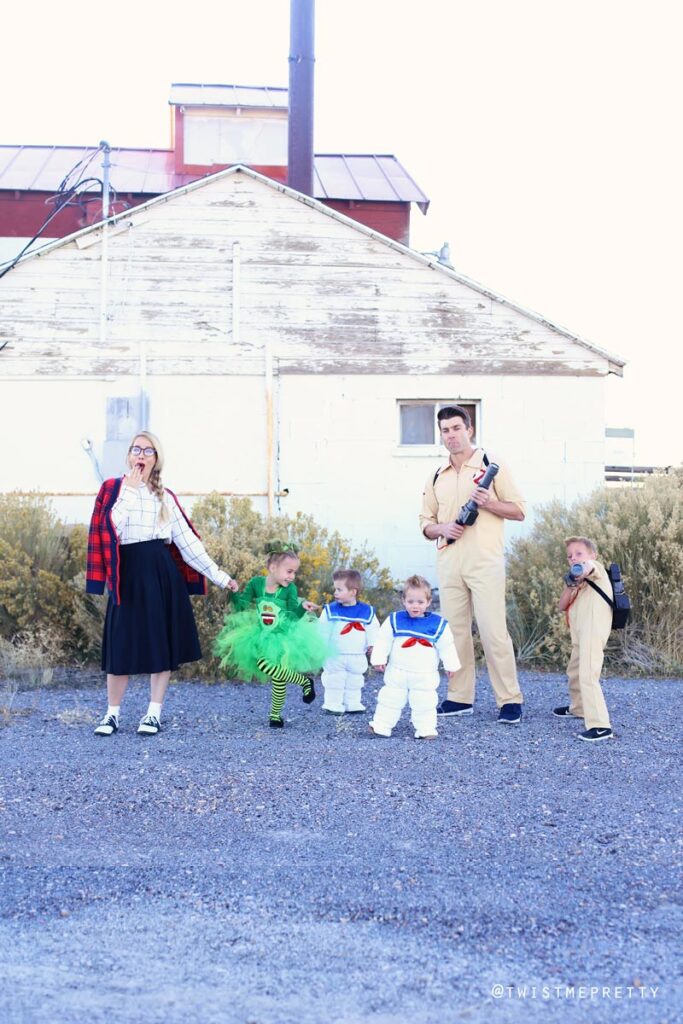 I hope my past fun and easy family Halloween costumes sparked some ideas or excitement for your Halloween costume planning this year! I can't wait to see what I do this year with my family either! Follow me on Instagram @twistmepretty and I hope to see your finished products there!!