How to Get 70% off Fabletics Wear
Who else is in love with Fabletics?! I can't get over the colors, the fit, and the value of this activewear. There's so many different options to fit your body type and you'll feel like a babe in all of them. I don't know a single girl who doesn't want that–especially when it's over half off!! Here's how to get 70% off Fabletics wear.
I love to wear my Fabletics when hiking, going to the gym, going out for a jog, or even to lounge around in the house all day. This activewear is so versatile and I love how it makes me feel when I wear it. I feel tucked in all the right places, but also having the wiggle room I need all at the same time! Fabletics may be a bit more pricey, but it's worth it if you can feel beautiful and comfortable all day long. But if you're interested in the 70 percent off deal, you can avoid that price tag altogether!!
How to Get 70% off Fabletics Wear
Fabletics has been doing this special deal where if you become a VIP member you get 70% off every single item! This is seriously the best time to join. I know I've been telling you for years now to become a member, but now is really it!! They've never done a deal like this before.
I've been a VIP member for a couple years now and have been buying Fabletics way before that too. I even have some sets that are over 5 years old and they still fit and hold their value! This is the business to get into if you wear lots of leggings or workout every day. If that sounds like you, just consider it!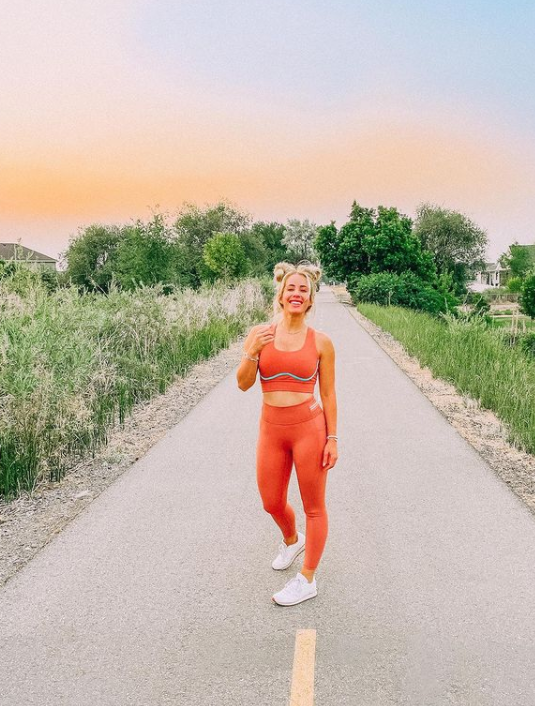 How Do Fabletics Work?
When you become a Fabletics VIP member, you not only get a huge discount to the activewear, but also full access to the workouts on the Fabletics FIT app. If you're the type to work out at home, this is a really nice perk to have. I've done several different versions of working out over the years. It's OK to try new things and see what you like best. Maybe you like going to the gym, going for a run, or doing yoga at home. Just find what works for you and commit yourself to it!
Becoming a VIP member gives you tons of perks on top of the huge discounts–like free shipping and monthly member discounts A.K.A. even more savings. You can check out their website here to find out more about how Fabletics works and answers to the FAQs!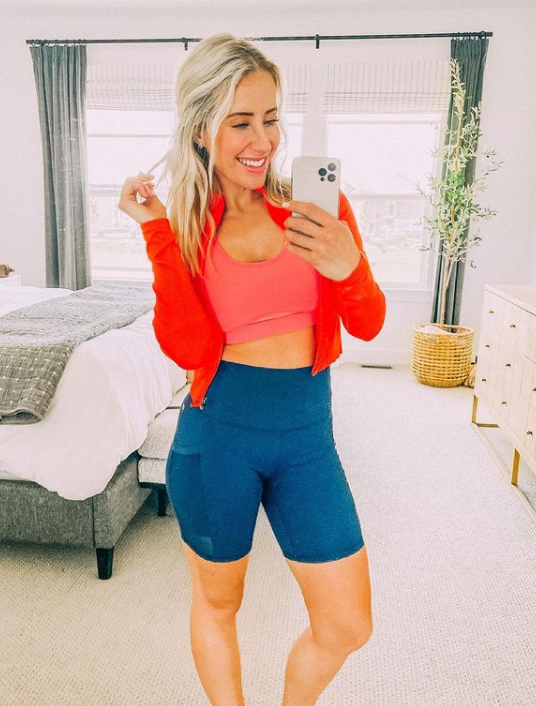 Why I Love Fabletics
It's hard to find workout clothes that stay true to size and last after working out in them every day. I've tried buying activewear from general name brand stores and while it worked great at the beginning, they didn't last very long. Just think of investing in Fabletics as your way of saving money in the long run because you aren't having to buy new clothes every few months. You can read more about why I love Fabletics here.
I get it. Making a commitment can be scary–especially to a big business that you may feel lost in once you join. I'm here for you. I'm all about sisterhood and I want you there with me! We can find our favorites together. (And if it's not your favorite, Fabletics has an amazing system for making the return process easy.) So, that's how you get 70% off Fabletics wear. What do you think?!
I talk about Fabletics every once in a while on my Instagram and answer questions there on my posts about it! If you're really interested, but have a few more questions first, follow me @twistmepretty and send me a message! I'll be happy to help any way I can.