I love Fabletics for all of my activewear needs. Have you heard of Fabletics before? If you haven't, Fabletics is an online activewear company that's been around for a few years. The company was started to fill the gap that existed between activewear that was high quality and affordable. Enter Fabletics.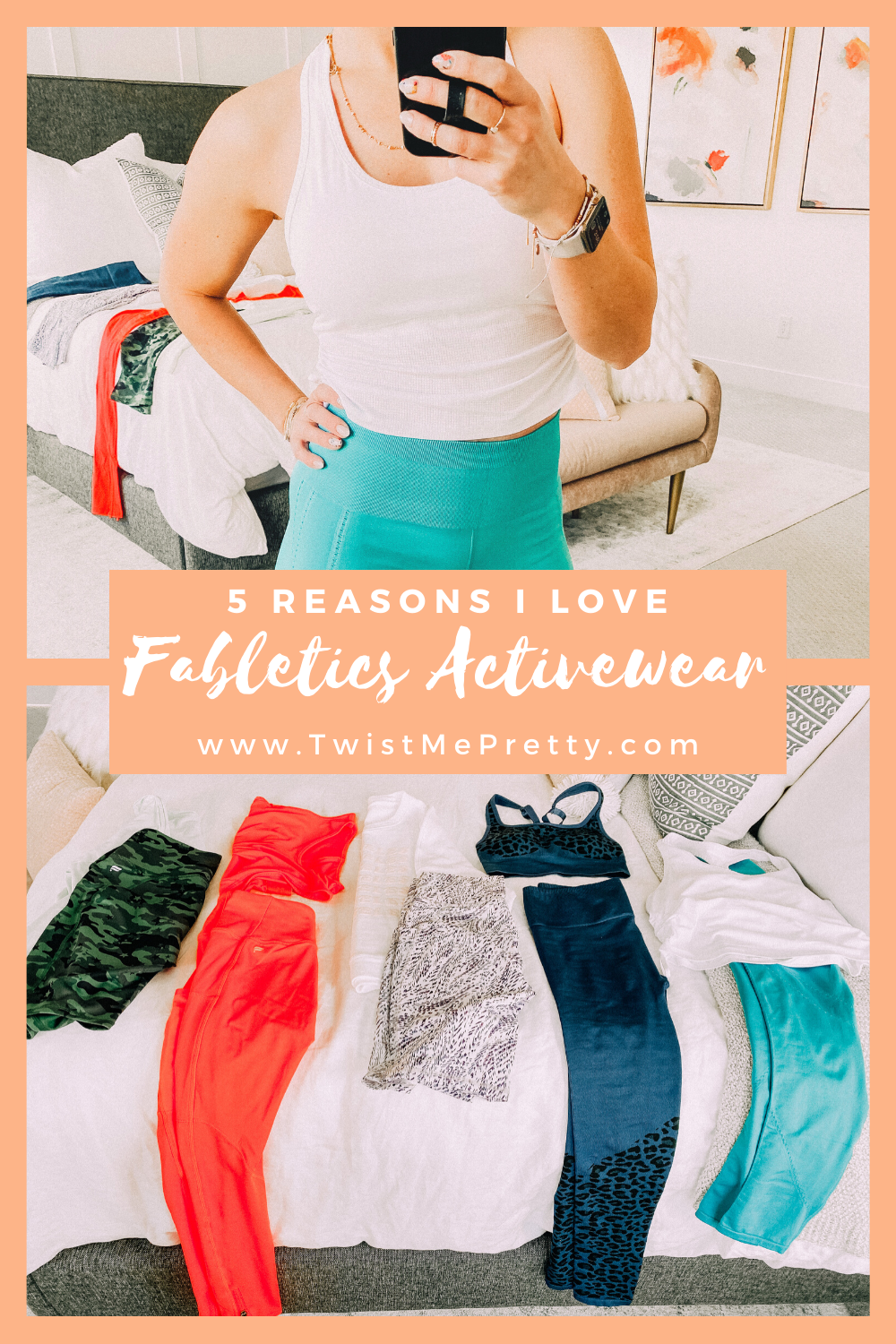 One of my goals this past year was to focus on my health. After going through a few rough years, I decided I needed to take better care of myself. One of the ways I'm doing this is by prioritizing my workouts. As a busy mom of 4 kids, it can be tricky to fit in regular workouts, but I know when I do take the time to exercise regularly I'm a better mom. I found Fabletics online and I've fallen in love with this company and their products. I'm going to break down the 5 reasons I love Fabletics and I know you'll fall in love with them, too!
1. I love Fabletics' Style
I cannot get enough of the different patterns and styles that Fabletics offers! From the on-trend patterns and colors, to the small details they add to their pieces, Fabletics has a style for everyone. I love the designs on the cropped t-shirts, and the animal prints will always have my heart!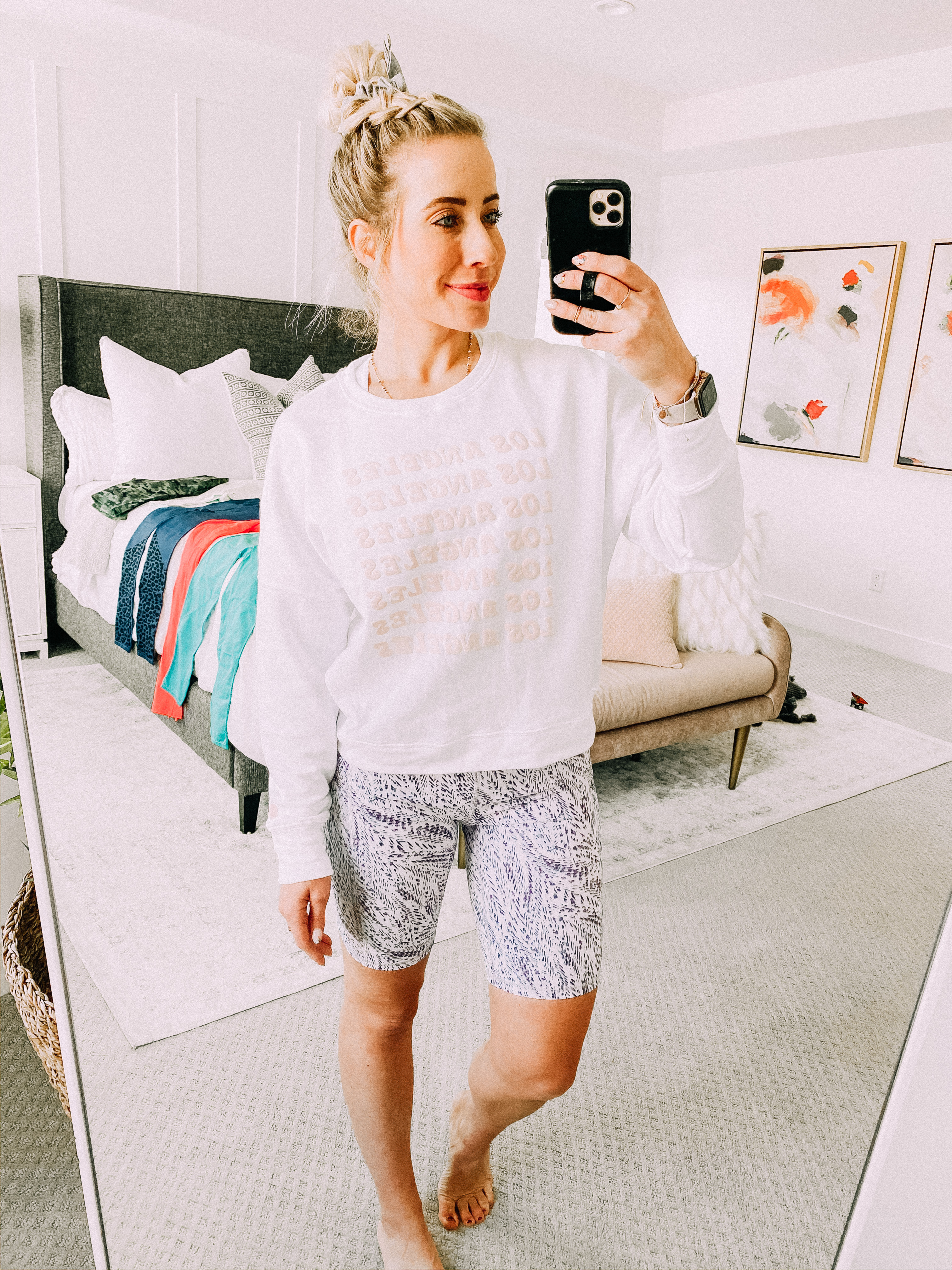 2. The Quality of the Clothing
It can be hard to find cute activewear that not only looks cute, but also holds up to intense workouts. One of my favorite things about Fabletics is the compression capabilities of the leggings and sports bras. After having 4 kids, I need all the help I can get with keeping things in place! I love that I don't have to worry about my clothing while I'm exercising and I can just focus on my workouts.
3. Affordable Price Point
I've shopped around to other sites in the past, and I'm continually impressed with Fabletics' price points. All of their offerings are priced affordably, which makes it even easier to justify getting that cute outfit!

4. Ease of Shopping
Fabletics makes it easy to update my workout wardrobe. I don't have time to run from store to store, trying on clothes. As a single mom, I have limited time to run errands out of the house. Anything I can order online just makes my life so much easier! And who doesn't love getting packages in the mail?

5. More than Basics
There's more to love at Fabletics than the basic sports bras and leggings. Some of my favorite pieces are their coats and pullovers. I never would have thought to coordinate my coat with my activewear, but it's so fun! It really helps me to look forward to my workouts. Plus, their outerwear is super cozy and warm. Perfect for the long and snowy Utah winters where I live.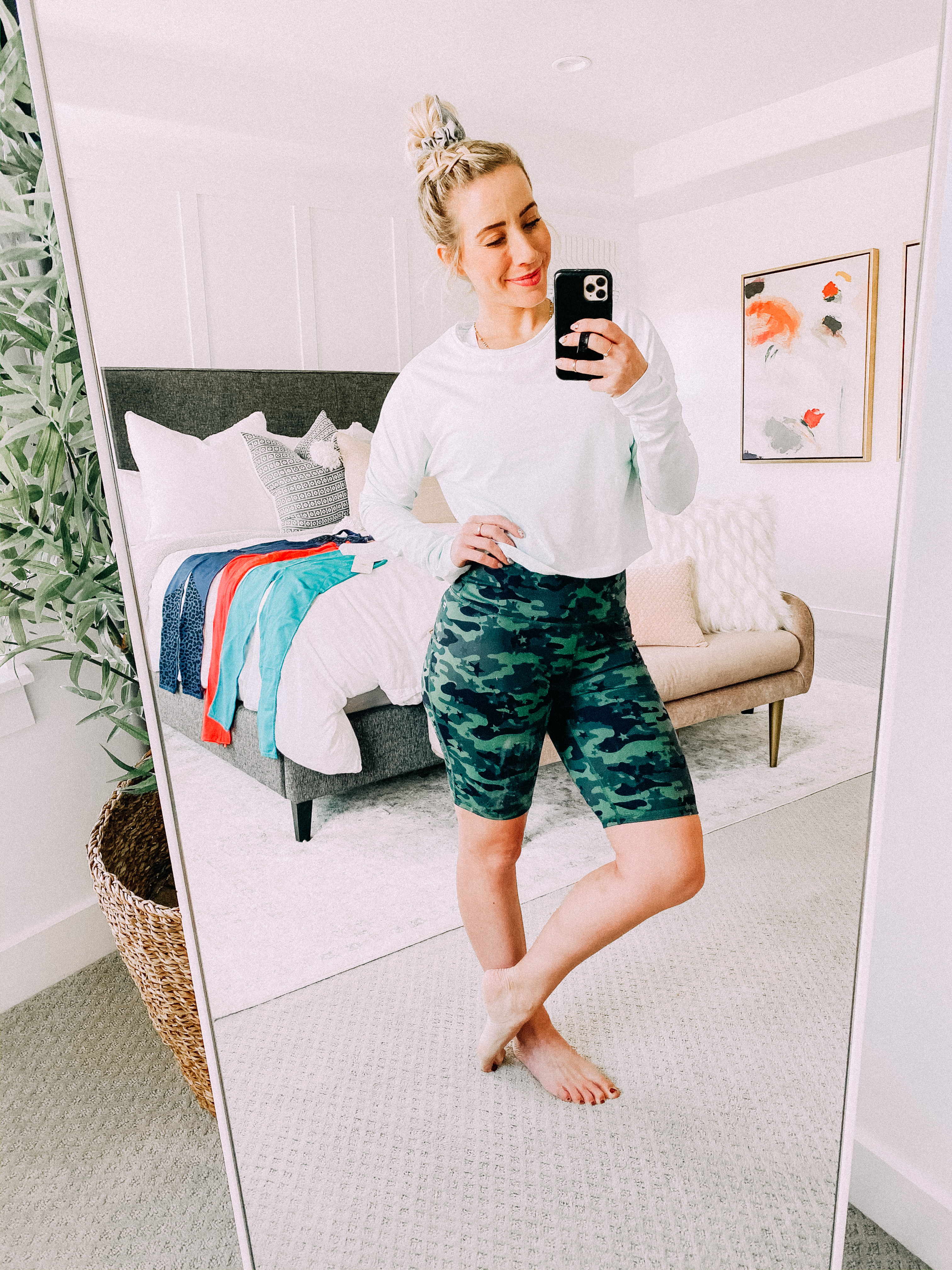 Have you tried Fabletics for yourself? I'm so excited to share a discount code with you so you can fall in love with Fabletics just like I have. Click HERE to get 2 pairs of leggings for $24! That's a crazy good deal! I know you will be impressed with everything Fabletics has to offer. Now, get shopping!
Looking for more style inspiration? Check out these posts!
Sweater Weather Wardrobe Favorites
What Does a Personal Stylist Do?