Anyone else love to wear their workout clothes, even when they miiiight not get to the gym? I mean, running around after kids is fitness enough right? I guess that's why they call it athleisure clothes these days right? Combining comfy and cute and I am here for it!
If you are a yoga pants lover like me then you are going to love what my friend Brittany has to share about getting great deals on quality workout clothes! I know I am loving those leggings that hold you all in!

Werk it
We are already well into 2020. I can't believe it! And after the holidays and into the New Year it's all about them goals. A fresh start, a new beginning, and for a lot of folks, myself included a time when I want to get back into a good fitness and health routine. No matter how many times it happens I somehow always seem to throw those routines out the window gradually from Halloween to New Years Eve and then suddenly I panic thinking about the impending bathing suit season coming again.
I love finding fun new workout clothing. And I'm not gonna lie, it motivates me to put more effort into my exercise routine and stick to my goals more consistently when I feel good doing it! But, athletic apparel can be SO expensive, and I can't afford Lulu Lemon, let's be real.
Having worked for Nordstrom for 13 years, part of that time in the Active Department and teaching Barre for a few years I've tried it all.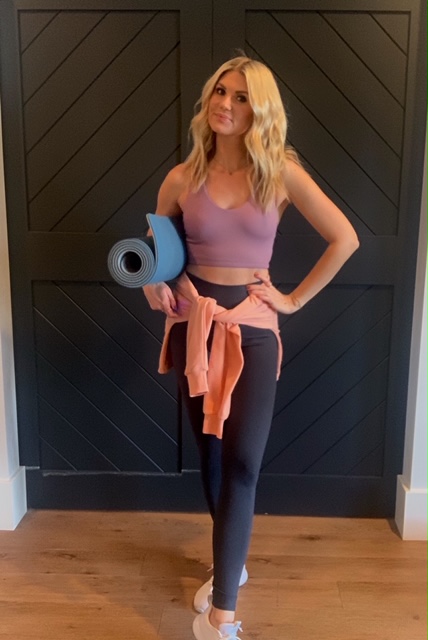 Here are my top 5 favorite places to buy affordable athletic apparel!
1. Fabletics
Fabletics – I know, I know. Every influencer on the gram talks all about it and I was skeptical. But I'd bought a few pieces years ago on @hautelook and really liked the quality so I did it. I signed up for the VIP program to get the 2 for $24 dollar leggings. And guess what? I found my very favorite pair of leggings ever! I stayed on the program for a few months and then I canceled it. I like it all, but for the money the leggings are what I think are most worth it. Inexpensive tops and sports bras are easier to come by, but a SOLID pair of leggings is GOLD. I love these because they are the perfect high waist and THEY. HOLD. ME. IN. Like magic. They are the most flattering leggings I've ever found. I might sign up for the program again at some point when I want to restock but your not locked in and can cancel right after you get your 2 pairs of leggings for $24, or at anytime. I know these high quality leggings will last me a long time. Totally worth it.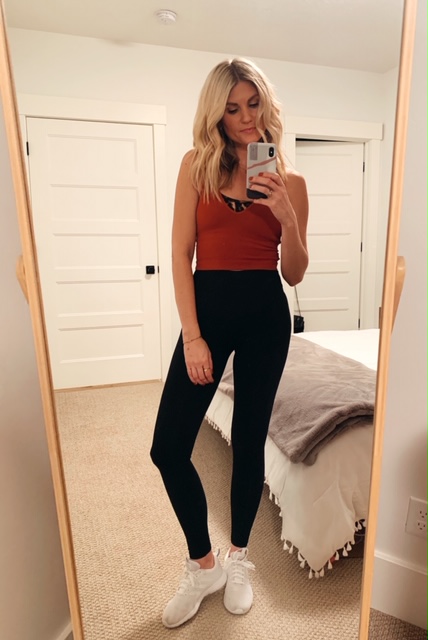 2. Amazon
AMAZON – Amazon Prime is life, right? I literally don't know what I did before this kind of convenience in my life. Through influencers like @retailcheapskate and @swoonclub I've found some of my favorite leggings on amazon.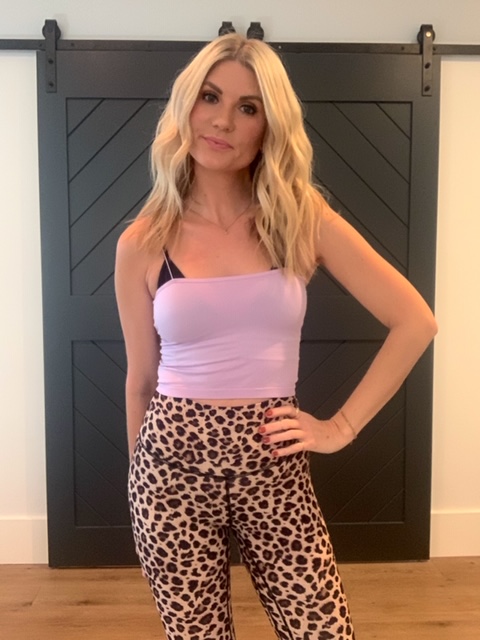 Colorfulkoala High Waisted Pattern Leggings
CRZ Women's Naked Feeling I High Waist Tight Yoga Pants
CRZ YOGA Women's Naked Feeling High Waist Tight Yoga Pants
I now own 3 pairs of these leggings and I love them for different reasons then my fabletics. These babies are buttery soft! The high rise is perfect and they are super duper comfy. These are my go-tos when I just wanna feel good all around. They don't suck me in by any means but I still feel like are a flattering fit. You can't beat the price for the quality and I love that there are SO many different color options and prints. The only problem is, I want them all.
3. Forever 21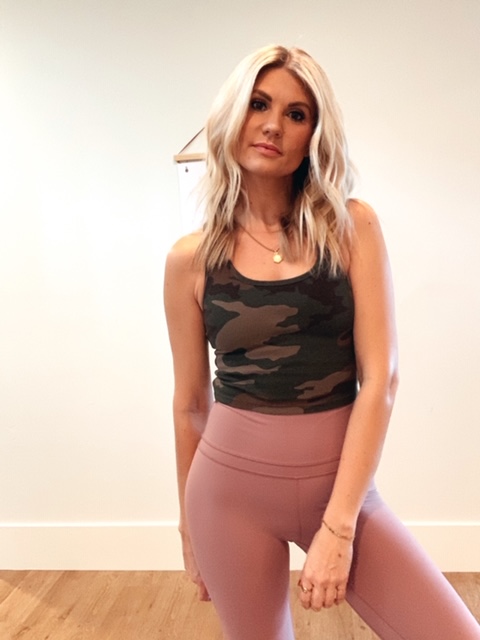 Forever 21 – is my favorite spot for tops and sports bras. You guys, I promise the quality is there! And the price you can't beat. I've found SO many gems here. I don't plan to quit anytime soon. Leggings are worth more of an investment, but tops and sports bra are where you can spend a lot less and get a lot more. I also have found great layering pieces, pullovers, and sweatshirts here. Lately their online sales have been killer too. So keep your eyes open for an even better deal.
4. Cotton On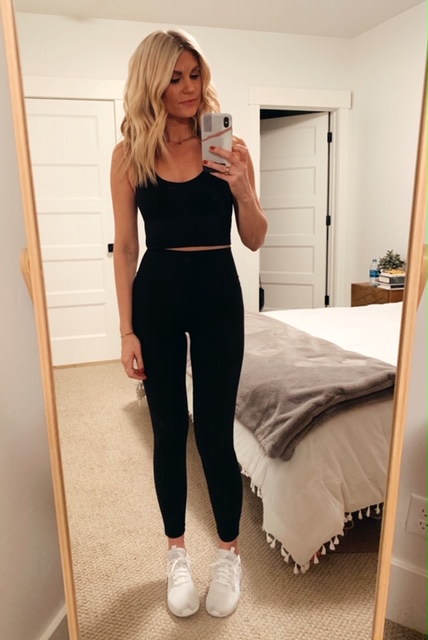 Cotton On- Has great sports bras and tops for incredible prices. I haven't loved the bottoms here for the most part but one of my very fav sports bras I found @cottonon and they always have great accessories, like scrunches, water bottles, and gym bags for great deals too!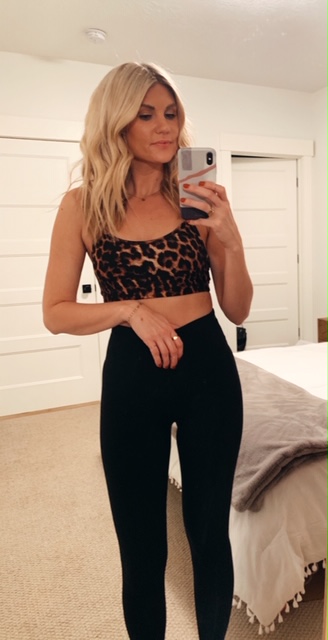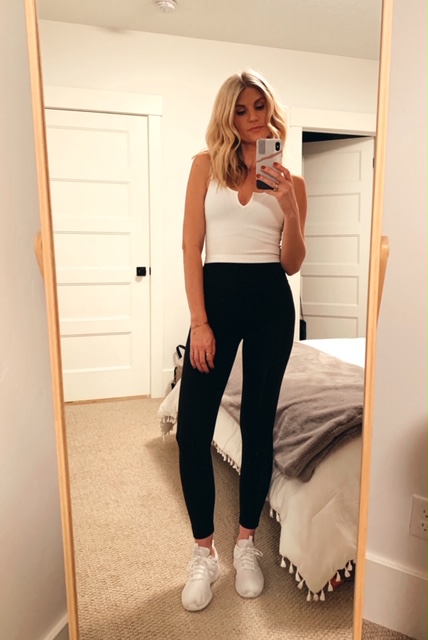 5. TJ Maxx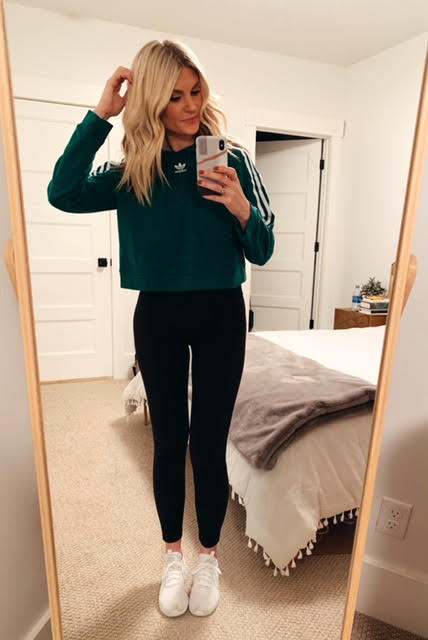 TJ MAXX- can be hit or miss, but when it comes to athletic clothing and gear especially, it's the best! I've found so many great things for my home gym, my favorite gym shoes to date and high quality name brand leggings for great prices! Now that you can shop a lot of @tjmaxx online too, I've been adding a lot more to my cart.
Tummy Control Ankle Length Leggings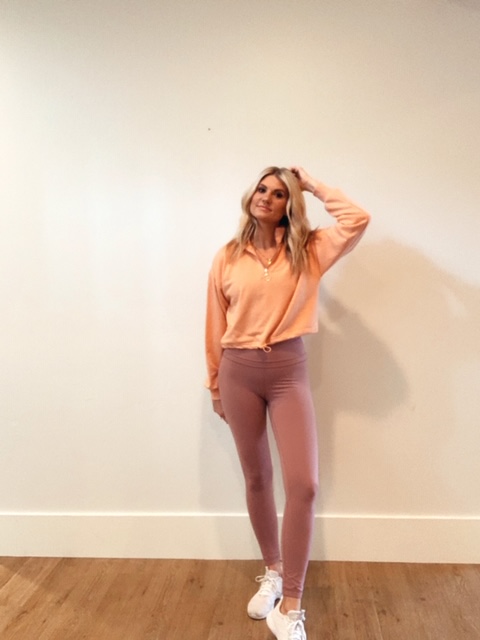 Focus On Your Best Self
Regardless what your fitness routine or lack of it looks like, I hope you don't feel the pressure to be or have what the world may make you think you need. I hope instead you can focus on, me included, finding what it is that helps make me feel good in my own skin and proud of my accomplishments, Whether it's running 5 miles (ya, right), or wearing my yoga pants all day long and never leaving my seat in the car as mom chauffeur.
My goal this year is to work more on that. A little more grace when I don't meet my "goal" of working out at least 30 minutes a day, and a little more of enjoying the season of life I'm in. And maybe every once in a while throwing on a new athletic top or those buttery soft leggings to give a little boost of comfy and confidence, even if it's just at school pick up.
P.S. Isn't Britt great?! So many great ideas and places that won't leave you penniless! Who else is ready to rock their workout clothes ALL DAY?!