Top Tips and Picks for Fall Home Decor
Fall is here!! I can't believe it. I'm so sad that summer is ending, but I'm OK with it since Fall is next. There's so many fun things to do in the Fall and so many memories that can be made!! The crisp air, the cozy sweaters, the candle scents filling my home. I want it all. Speaking of home, I found some cute Fall items to decorate your home with this season! Along with some tips on how to decorate for Fall. Without further ado, here's my top tips and picks for Fall home decor.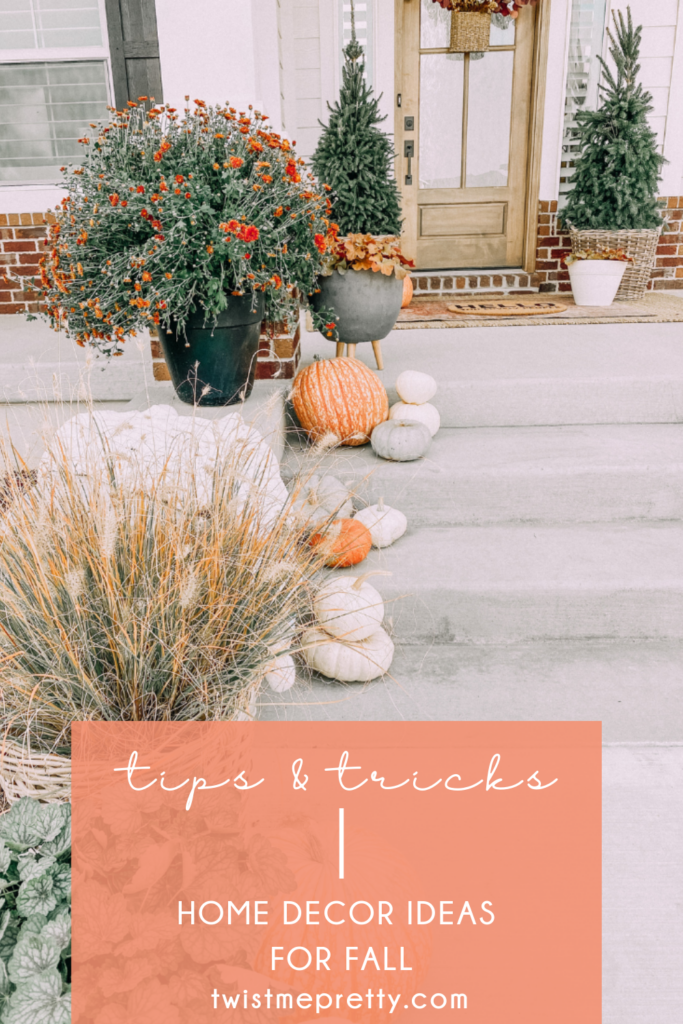 Last year, I LOVED how my front porch turned out after decorating it for Fall. You can see pics of it here! I hope to recreate something even better this Fall. Check out the blog post to find out how I decorate my porch with tons of plants and pumpkins without it feeling too crowded or impractical. I love a good pair of pumpkins and mums!
Top Tips & Picks for Fall Home Decor
Have you thought about decorating for Fall yet?? What ideas do you have bouncing around in your head? I love to get new ideas from Pinterest. After searching through different pins, I was able to pick out some favorite products that can be used to decorate your home this Fall–all from Target.
Tip #1: Stick to a color palette.
It's easy to get lost in all the Fall colors and try to use all of them in your home decor. However, it looks better if you pick 3 colors at the most. I know white and different shades of white are trending right now, but if you're more of a colorful person there's plenty of cute ways to decorate that way too.
To help with that, I found these cute plush pumpkins in shades of white AND in color. I also found this adorable pom pom garland that would be cute hung on your mantle, or wherever you think looks best in your home.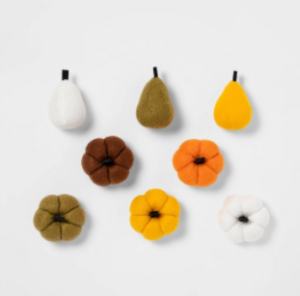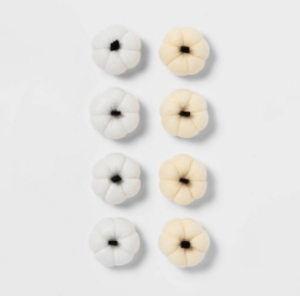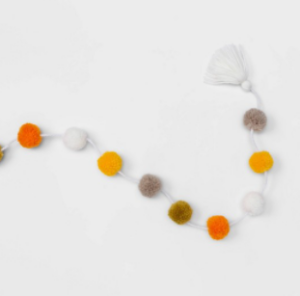 Tip #2: Have your favorite Fall scent fill the air.
What are your favorite smells of Fall? Find that candle and have it in your home as often as you can! You can switch it up between a few of your favorites, so you don't get too much of one smell. I don't know about you, but your sense of smell can be so powerful in helping you remember good memories and even get you into the spirit of Fall season! I love this Harvest Spice candle. There's tons more for you to choose from too, so I'm sure you'll find a favorite!
Tip #3: Add to your bases.
It's nice to have a few basic Fall pieces that are more neutral in color. That way you can layer the decorations with the basics, making everything blend really well together. I picked out a few of my favorite basic fall decor items here for you. This leaf pillow, this black basket, and this neutral colored pumpkin.
You can dress these three items up in so many ways, so they are perfect for your base fall decor items! Gosh, I'm getting excited just thinking of all the ways I can add warmer tones with them and how to place them in my home. I hope you're getting your vision too!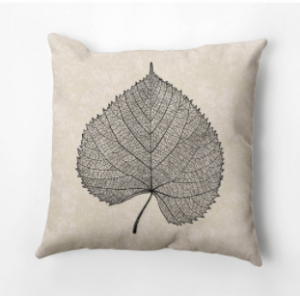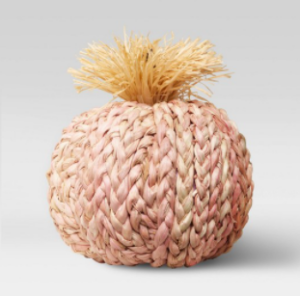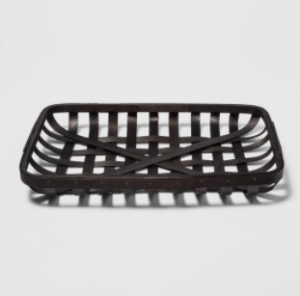 If you're interested in more tips, you can check out this blog post here. I can't wait to see what you all put together! Hopefully, we'll find some time to make our homes all cozy and ready for the cooler weather and Fall traditions! I really love when my home can embrace the season. It makes our traditions and memories as a family that much sweeter.
I hope you FALL in love with your own creations and have gotten some ideas after reading through my top tips and tricks for Fall home decor. I'd love to see your Fall home decor over on Instagram!! Just send me a dm or tag me on your stories!! You can find me @twistmepretty. Happy decorating!