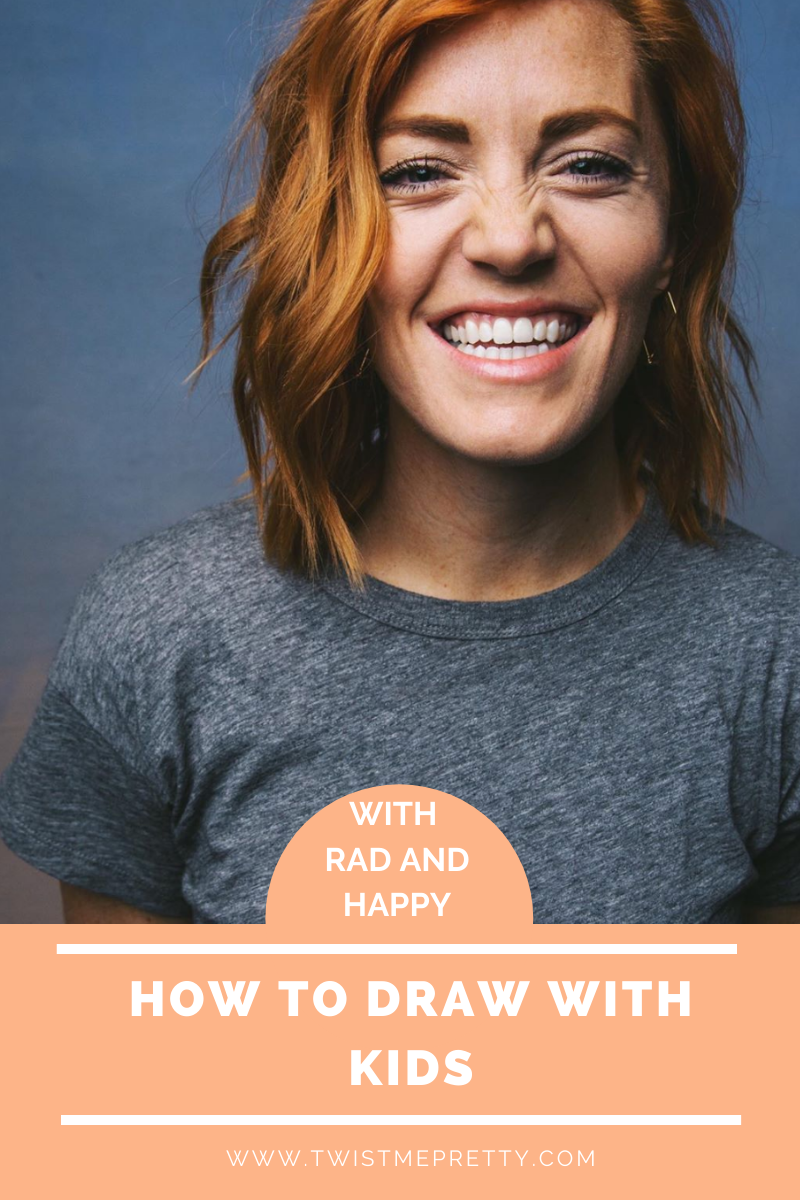 How to draw with kids with Rad and Happy Abby's Survival Series
Instantly becoming a home school mom this past week has thrown me for a loop. There's so much to do and to keep track of and boy, there's a lot of noise. One of the ways my kids and I calm down together is by coloring and drawing. And so, I'm excited to introduce you to one of my friends, Tara from Rad and Happy. She's here to share with us how to draw a frog with kids.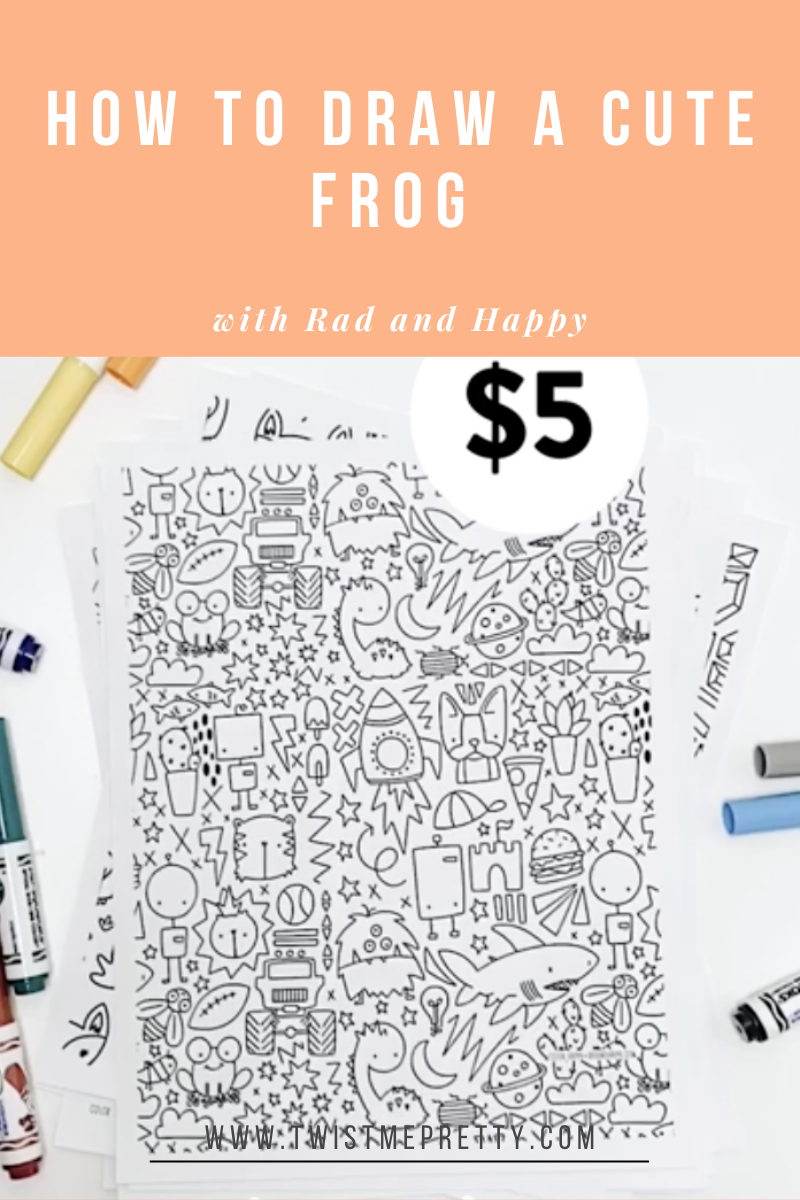 Hey! I'm Tara from Rad and Happy.
When I was growing up, I thought that I would be a Lego and Barbie mom, but it turns out that I'm too tired for that. Ha! I do like to draw them pictures. I had this lightbulb moment one day when I was coloring with them. I liked to color and draw and when they were coloring and drawing with me, they started talking and we had amazing conversations. That is how "Color Happy" was born.
"Color Happy" is a $5/month subscription where you get coloring pages delivered to you.
You can sign up for "Color Happy" here.
With all the craziness happening this month, I've added a lot of extra coloring sheets to it. This is my way of sharing peace during this time in the best way that I know how and that is drawing with my kids. But, for you guys, I wanted to do something that I've never done before and I'm taking one of the "how-to-draw" pages and doing it with you. So, grab your kids and do it with me.
How to draw a rad and happy frog.
Step 1. Start out with two circles. I know perfect circles can be tricky, but don't worry about that. I think it is more fun to have wonky eyes for this cute frog.
Step 2. Draw in the pupils.
Step 3. Connect the two circles at the top and then a circle around to make the body.
Step 4. Give him a cute smile.
Step 5. Dry a belly by drawing a half-circle in the body circle.
Step 6. Add his back and front feet.
Step 7. Make your frog a funny frog and add a joke around him. Then mail it to a friend to spread a little happiness.
A little joke from me: Why are frogs so happy? They eat everything that bugs them;)
Thanks so much for watching. I hope that this brings joy to you and your kids.
xo,
Tara
Thank you, Tara, for sharing with us! I can't wait to bust out the markers and get drawing with my kids. I've loved learning how to draw with kids with Rad and Happy for Abby's Survival Series.
You can sign up for "Color Happy" here.
Want to get the printable to do this at your home? Click the button below and we will be sending out Rad and Happy's free printable this Friday.
Check out some of our other blog posts from my Survival Series:
How to bake with kids by Cake by Courtney
How to make money from home as a mom with Michelle Gifford Creative
Follow along on my Instagram Stories to see Abby's Survival Series live.