Baking With Kids- Abby's Survival Series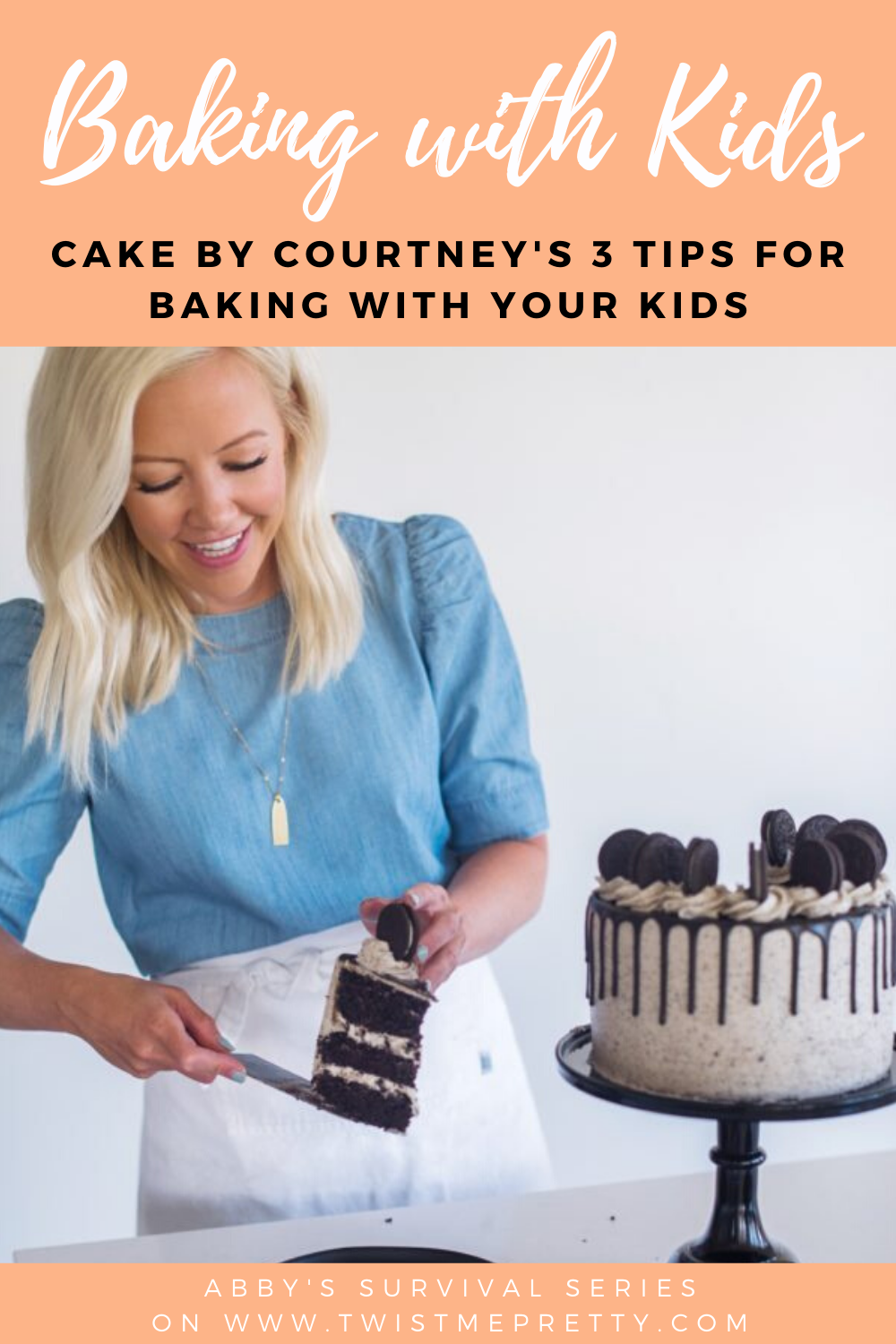 View this post on Instagram

Hi, Cake By Courtney here. That's my Instagram handle, but my full name is Courtney Rich. I'm a self-taught baker who is obsessed with cake. I share my cake passion on Instagram, in person through classes at Orson Gygi in Utah, and online through my Cake By Courtney Cake Course. I'm a mom of two kids, and we are here today to share a few tips and tricks to help you and your kids enjoy baking together!
First things first, or pre-step 1:
Pour yourself a diet coke or drink of choice to get yourself relaxed and ready for some fun with your kids. I'm half joking, but really, we are all more relaxed when we have a favorite drink in our hands, right?
Are you all set now? Let's get started!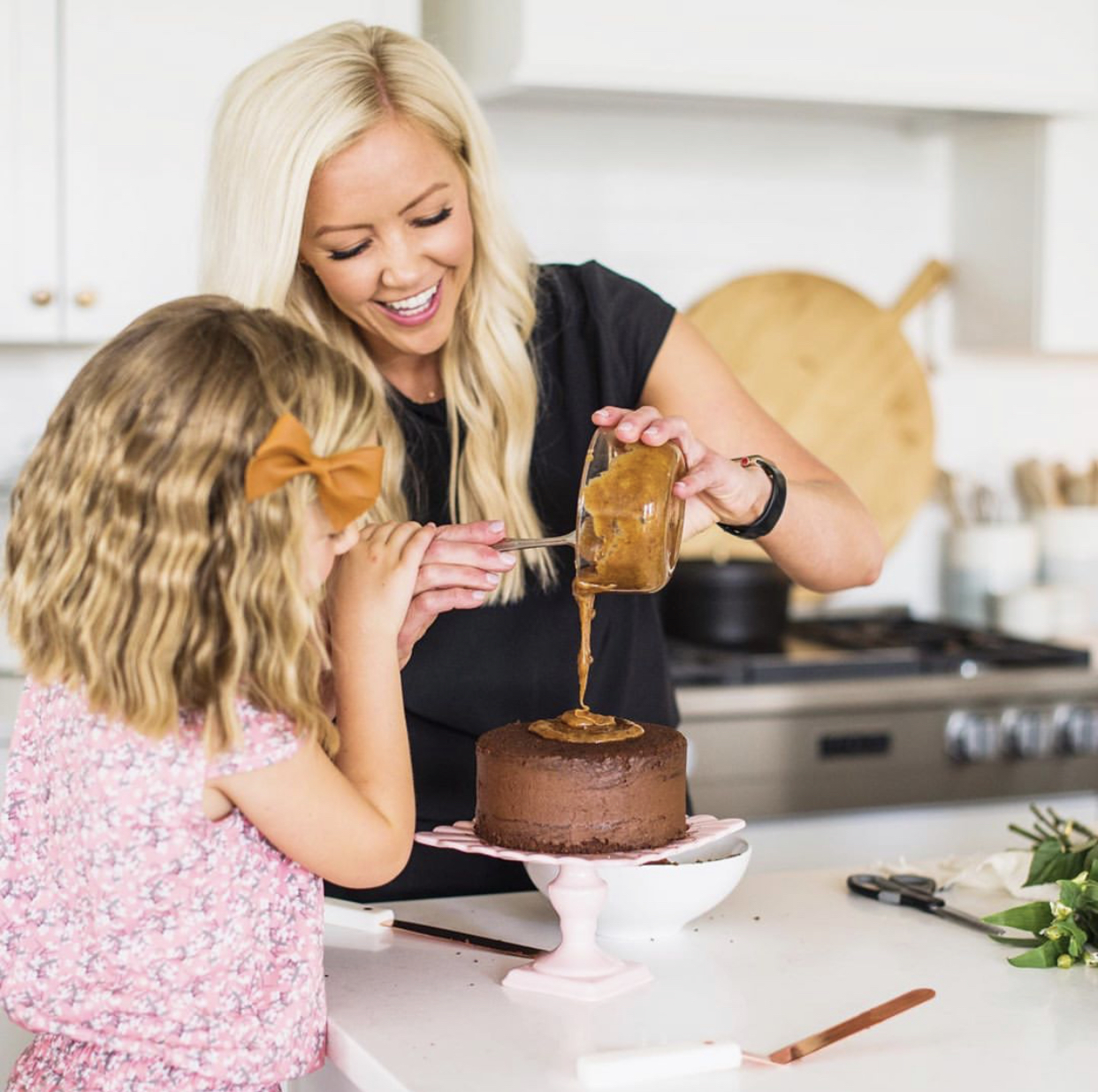 Tip 1-Pick a recipe that is simple and doable for your kids.
Make sure to pick a recipe that will help them build their confidence by not being too complicated for them to mostly follow and understand. Better yet, let the kids pick the recipe! This way, they'll really be excited about what you're baking.
A few of my favorite recipes to bake with kids are:
All of these recipes are basic enough for young bakers and parents who haven't baked a cake from scratch before. You can't go wrong with any of these recipes!

Tip 2-Prepare the Ingredients.
Especially for younger kids, pre-measure the ingredients and pour them into bowls so your younger kids can just put them into the mixer when it's time. This way you don't have to worry about them accidentally dumping an entire container of baking powder into your cake!
Older kids can measure out ingredients if they have been taught how to do it correctly. If you are baking with kids of multiple ages, I like to split up the recipe so that some of the ingredients are pre-measured for my daughter and the other ingredients can be measured out by my son. Be sure to supervise the process, of course. Here's a list of my essential cake ingredients I always have on hand.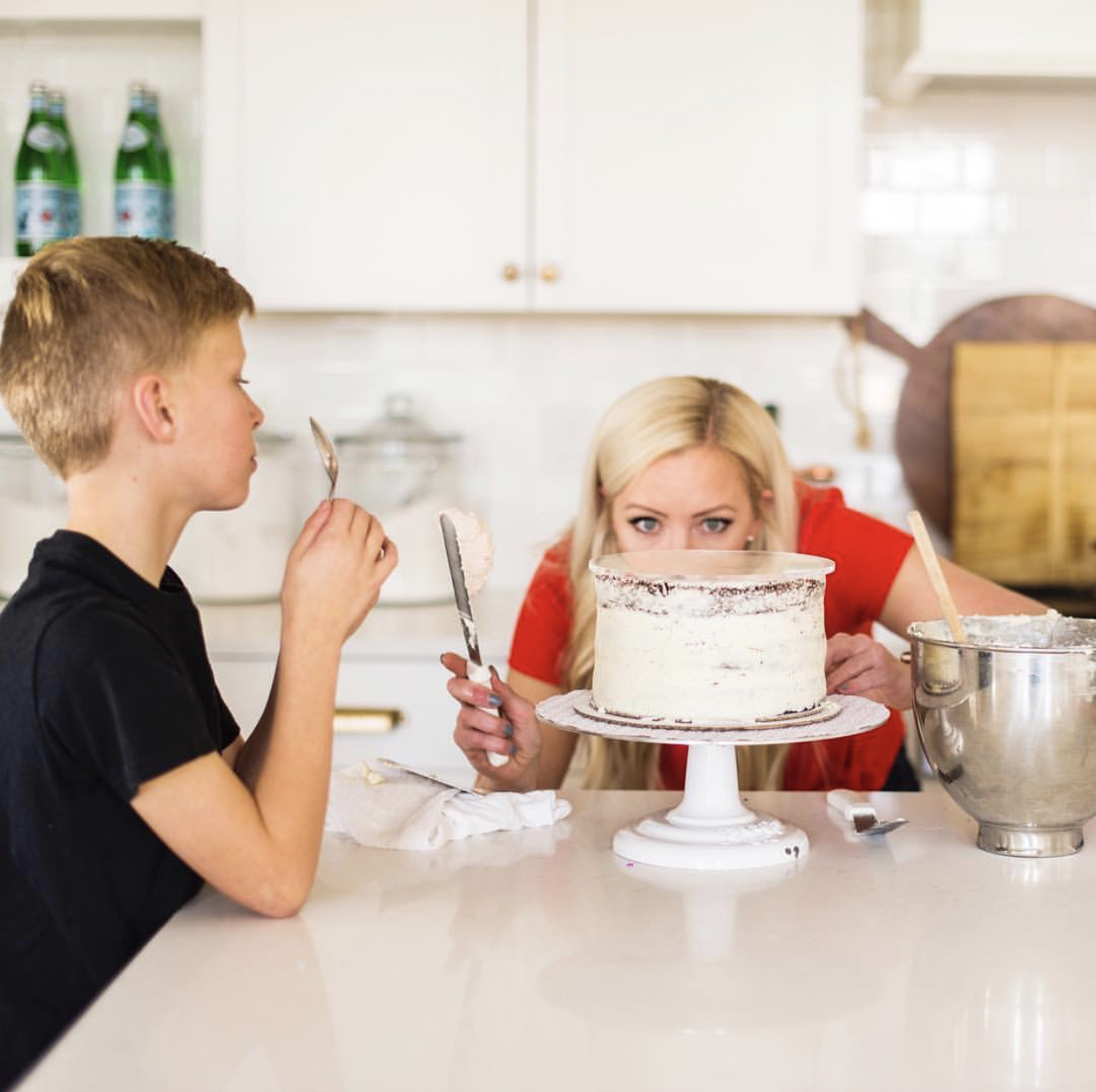 Tip 3-Expect a bit of a mess!
It will happen. It's part of the learning process, and part of baking with your kids. It will be ok. Have the kids help you clean up, too! This way they learn that part of the process of baking is cleaning up. And everyone needs to learn that flour and cocoa don't mix well with a wet washcloth when cleaning your counters! Haha!
For fun, I asked my kids for their tips to Mom's when they are baking together. Here's what they came up with:
The Rich kid's tips for Moms when baking with kids:
Clean up as you make the mess.

Play some music as you bake.

Always have fun.

Never get mad at Mom when you're baking.
That last tip makes me giggle. You never know what's going to come out of your kids' mouths, right?
I hope you and your kids bake together soon. It can be a lot of fun, and the best part is that it ends with delicious cake! For more information on baking with kids, you can check out this post I wrote on my blog by clicking HERE. Thanks for having me, Abby!
Abby here-
Thank you so much for being here, Courtney! Courtney knows her cakes, guys. Her recipes are so delicious! If you haven't tried one of her cake recipes yet, you need to do it soon.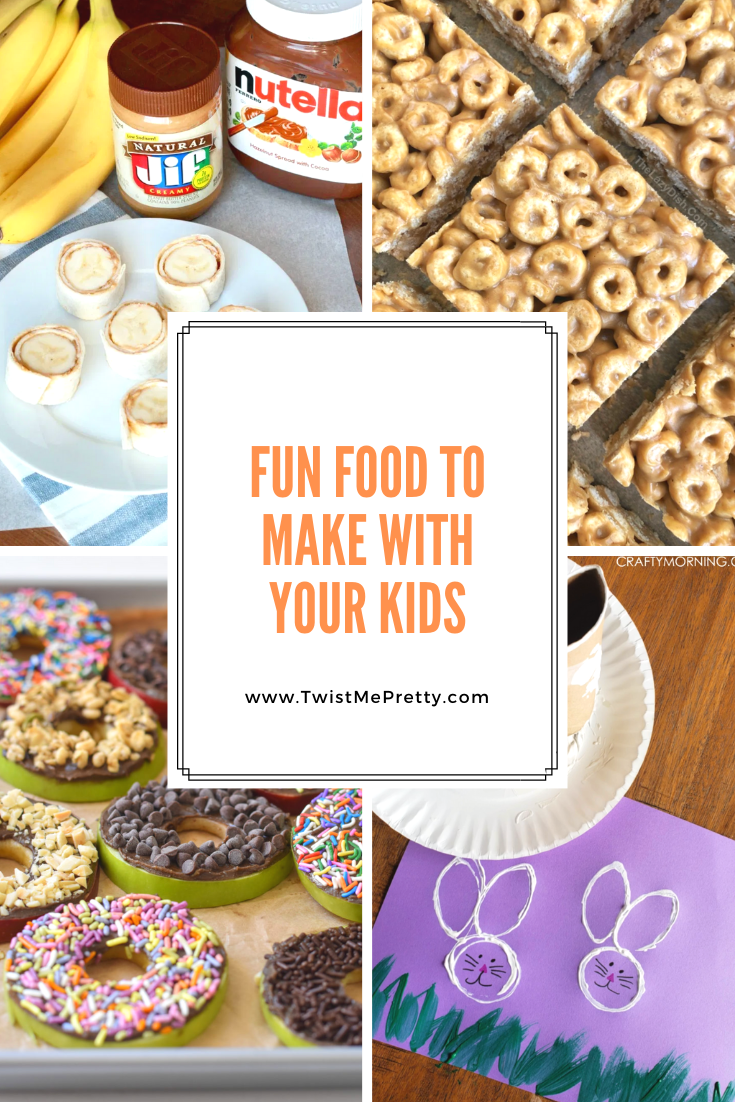 Here are more fun recipe ideas for baking with kids that I can't wait to try out:
Toilet Paper Roll Bunny Stamps
Two Ingredient Pretzel Recipe for Kids
3 Ingredient Peanut Butter Cheerio Bars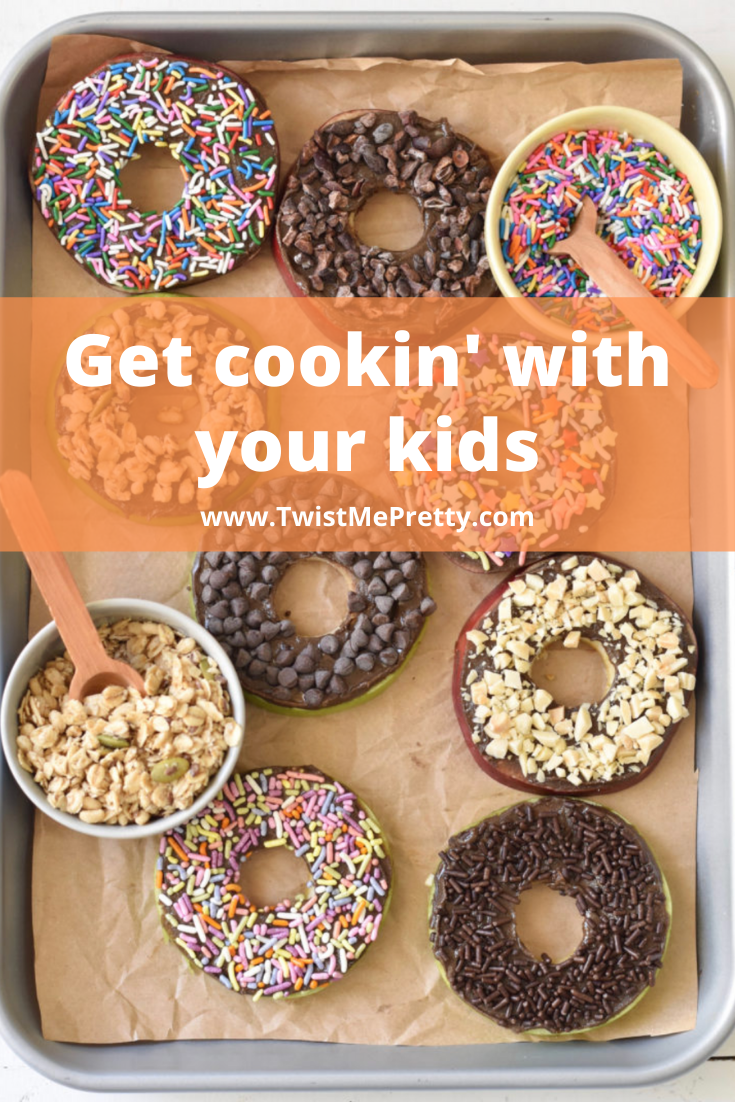 15 Amazing Recipes For Toddlers
12 Fun Recipes to Make with Kids
I hope this Survival Series I'm doing here on my blog and on Instagram helps you through this crazy time we are all going through. Don't forget to get on the list for the weekly email I'll be sending out with all of the tips and tricks I'm gathering for surviving this craziness. Click the button below to sign up!