Curling Wand Tips and Tricks
I'm in love with my curling wand! I love my curling wand so much that I want you to love it, too. Here are my top curling wand tips and tricks to help you navigate this amazing hair tool. Curling wands work great on long or short hair, thin or thick, coarse or fine. And with my Flourish Wands, you can even choose your barrel size depending on the type of curls you want, and the type of hair you are curling.

Here are my basic tips and tricks for using a curling wand.
To prevent burns on short pieces-
Hold wand over your head, angled down, and curl hair using tip of barrel.

Use the heat-proof glove to protect your hand and fingers.

Use a smaller wand barrel for shorter hair- you need to be able to wrap the hair around the barrel a few times.
To get your hair to stay curled-
If your curls are dying too fast, you could be using the wrong size barrel. For short or medium hair use 19 mm barrel, medium hair use 25 mm, long hair 32 mm barrel.
Curl smaller sections- around 1 inch, and curl your hair in layers so you don't curl too much at once. Start with the hairs on the bottom and work towards your crown.
Don't forget to set your curls by holding the warm curl in your hand after releasing it from the wand until it is cooled.
Don't forget!
Protect your hair with a heat protectant. Don't stress out your hair by curling it with too high of heat or without a protectant.
My favorite heat protectors: Sebastian Trilliant Thermal Protection, Living Proof Restore Instant Protection, Kenra Thermal Spray
Recommended heat settings-
Fine hair- 270-300

Medium hair- 300-350

Coarse hair- 350+, but try to keep it under 400
Wand care- keep your barrel clean with a wet wash cloth around the barrel when it's still hot and gently scrub off any product that may be on the barrel

Now that I've gone over some of the basic tips and tricks, here are some posts I've shared previously with more tutorials! And don't forget, you can get one of my curling wands at my shop– Flourish by Twist Me Pretty –and check out the gorgeous hair accessories we have for Spring as well! Click HERE for my shop!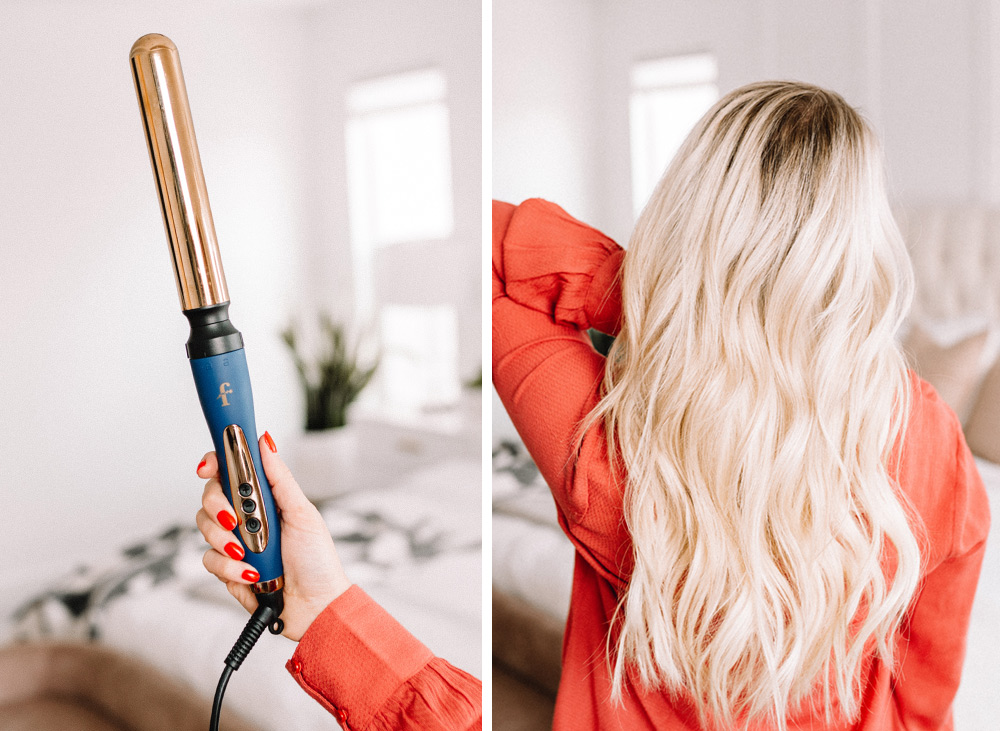 How to Curl Your Hair with a Curling Wand!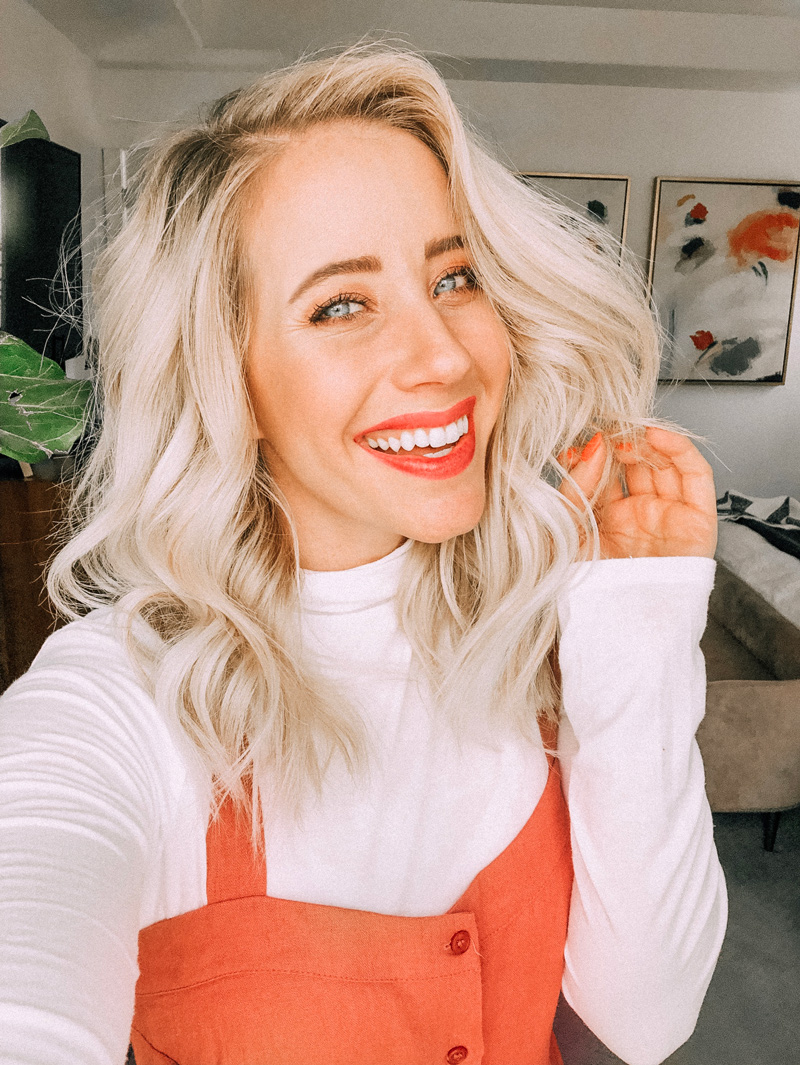 7 Tricks to Get Flirty Curls Full of Volume for Short Hair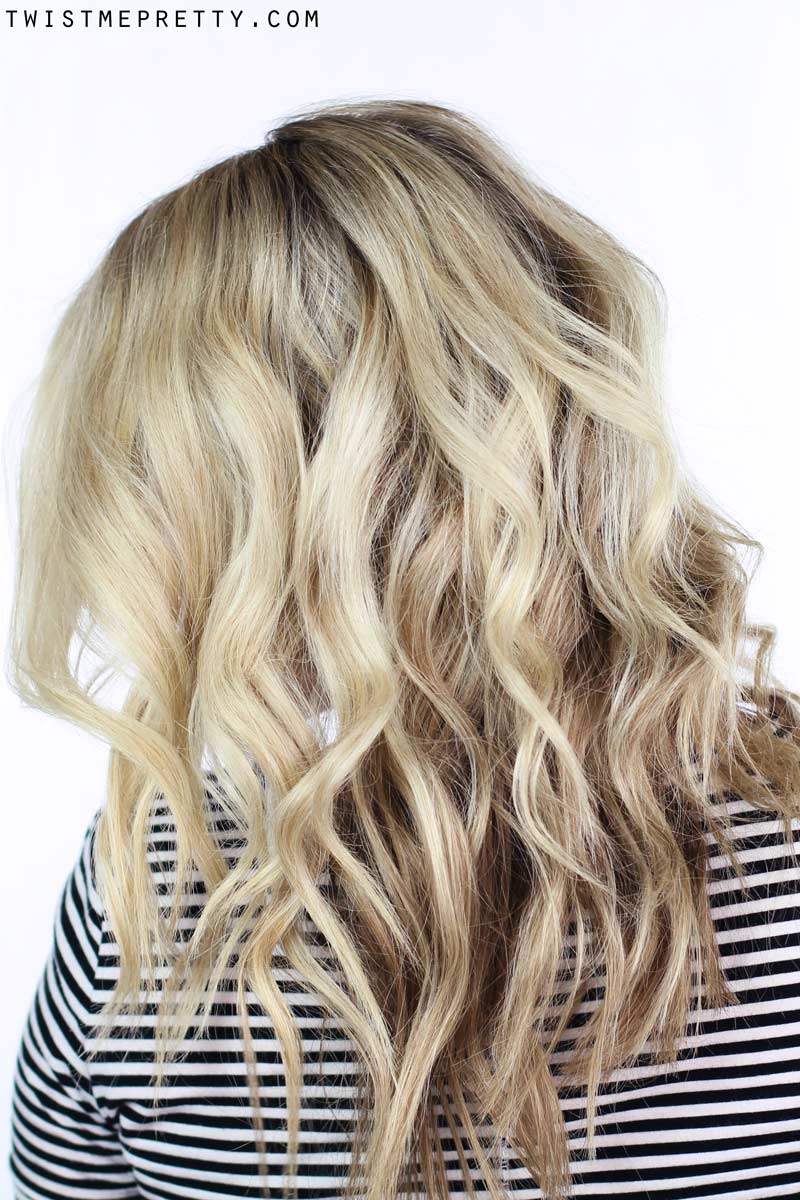 How To: Soft Waves Using a Curling Wand
Do you use a curling wand? Why not? I promise, you will love the results you get with a curling wand!!