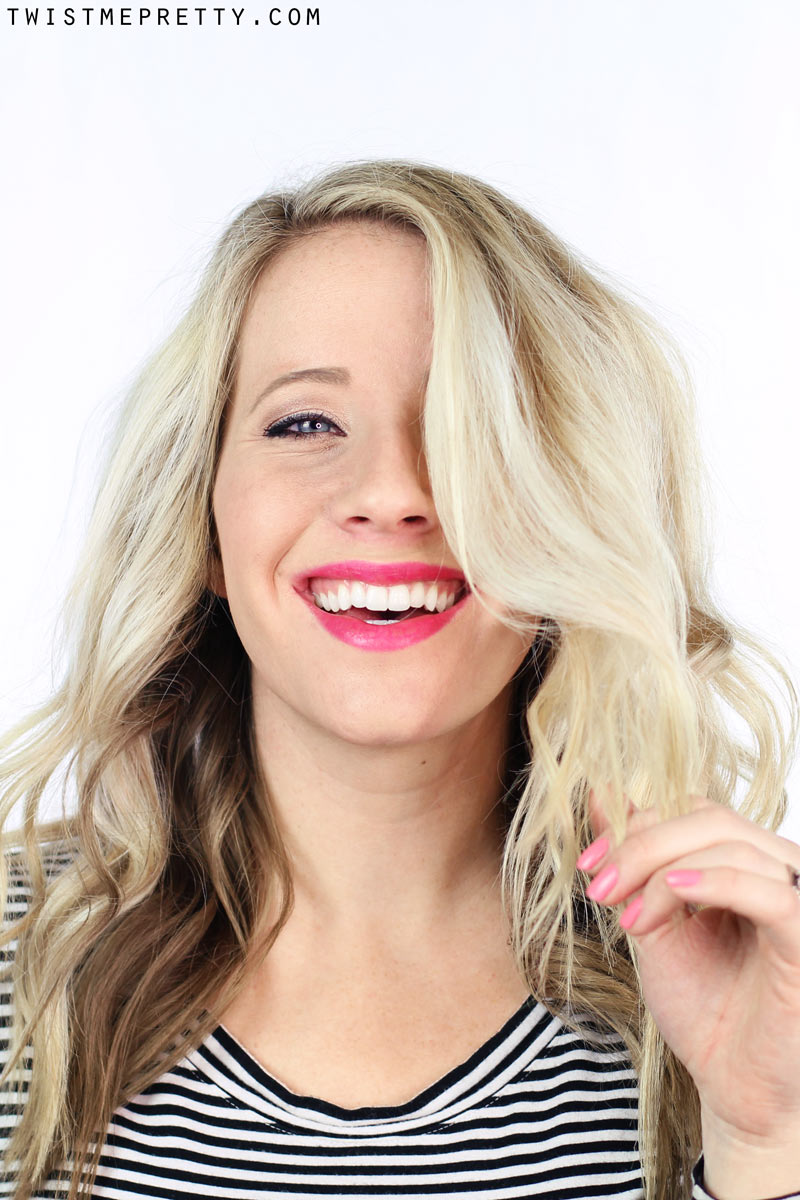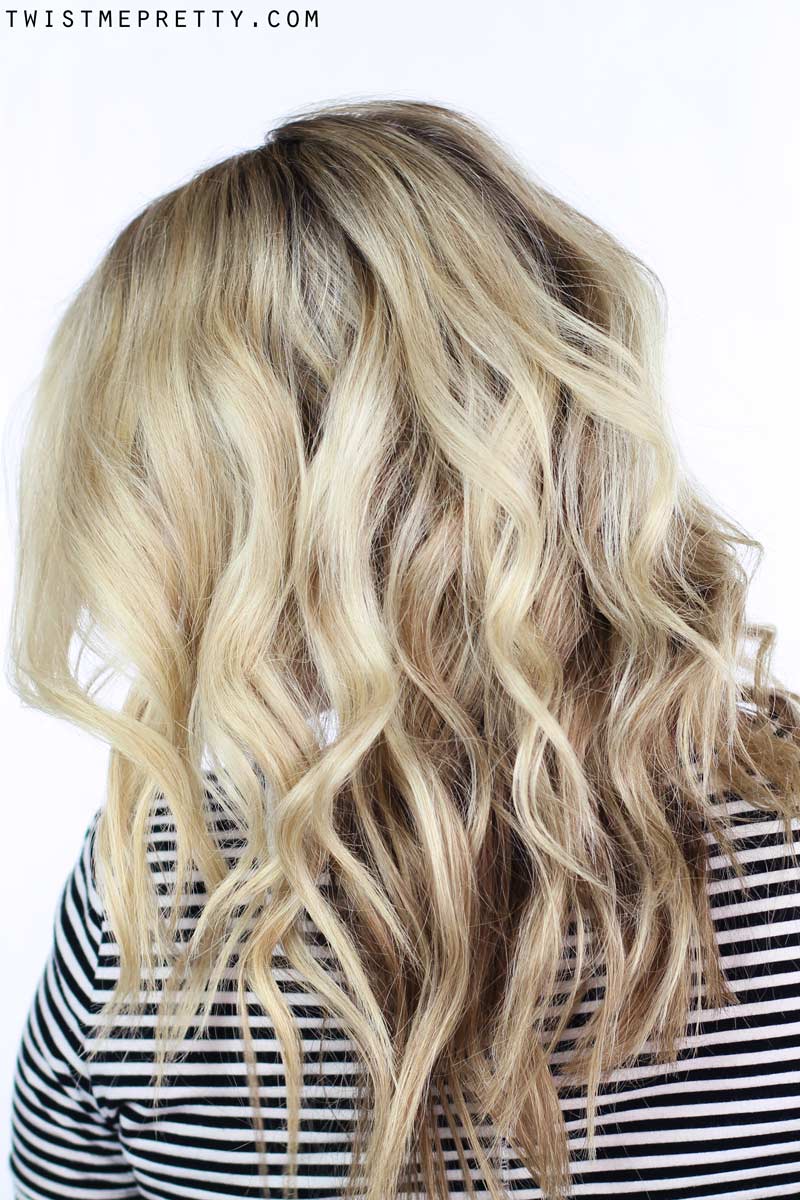 Today I'm sharing how I get those natural waves I wear in my hair every day. I already have a video for them but my hair was longer then and it's just been requested over and over since I've chopped some length so, here she is. I hope you guys like it! These curls last me a good 3-4 days. Obviously they become more and more relaxed so I'm braiding more or using the textured waves to create awesome messy buns etc. I try really hard to only straighten or curl my hair once per wash. So I usually dry my hair and then curl it and then however the curls find me the next few days I manage to make them look good with either texturizing spray, re-vamping those curls a bit with some product, or braiding and hairstyling instead of heat styling.
Follow the jump for more pictures, heat styling products I use and to see the video!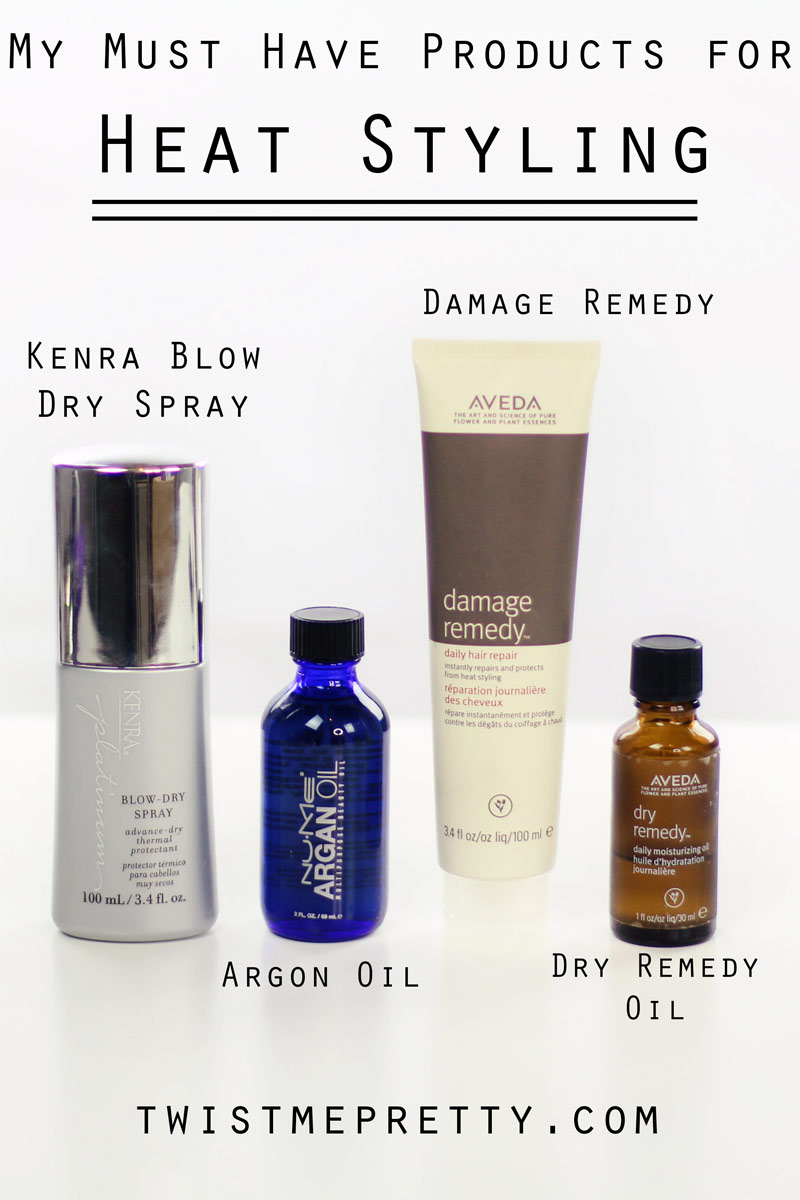 Damage Remedy Daily Hair Repair – I put this stuff on when my hair is damp and it adds some great protein and repairs and protects the hair. Great for blondes or for those who put their hair through a little more stress than the average person! | Next I use the Kenra Blow Dry Spray it makes my hair dry faster, smells amazing and gives it some nice thermal protection | Dry Remedy Daily Moisturizing oil from Aveda. This stuff goes on the mid-shafts to the ends of my hair and it's like, mega moisture. It doesn't specifically add shine or smooth the hair though so after I've curled the hair I follow up with some Argon Oil. I've been liking the the Nume Argon Oil or the Naissant oil. | After my hair is curled I use these two products to give my hair some nice texture and lift: Kenra Volume Spray 25 | Kenra Texturizing Mist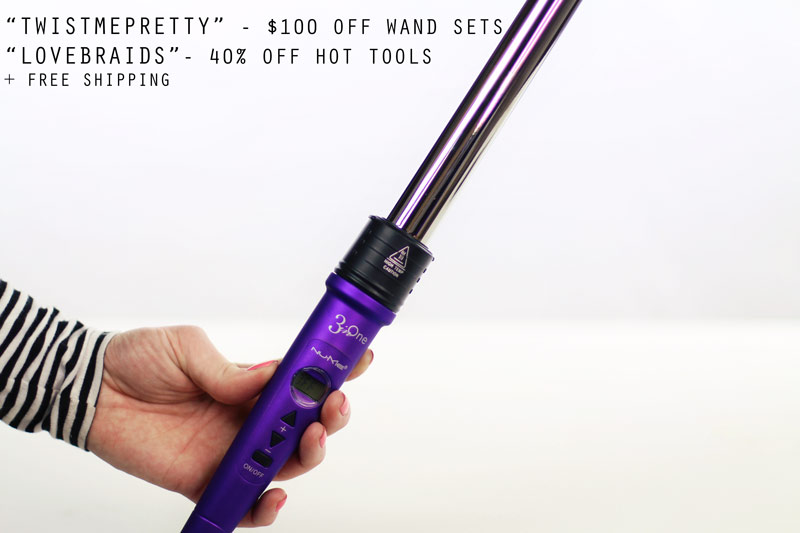 $100 off Curling Wand Sets: code "TWISTMEPRETTY"
40% off Hot Tools + free US shipping: code "LOVEBRAIDS"
Baby Bliss Nano Pro Straightener – my favorite straightener EVVER.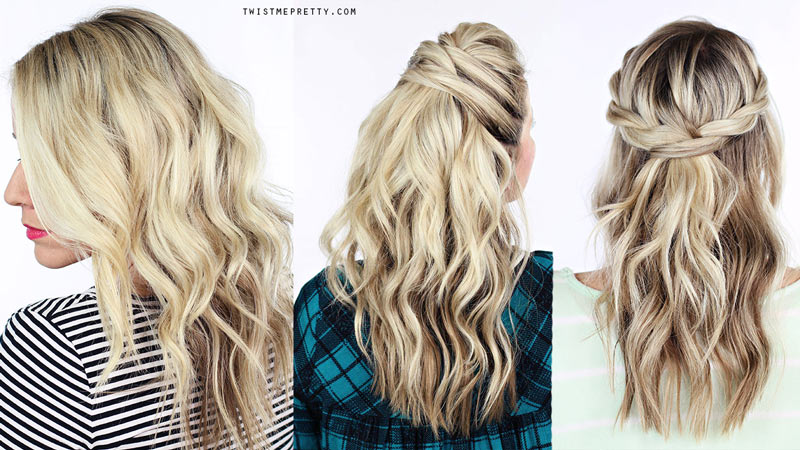 And the graphic if you're interested in pinning it to one of you beauty boards!! 🙂