Well, I have a love/hate relationship with the Nordstrom Anniversary Sale. Ugh it's so good and so annoying. Everyone is talking about it and sharing their favorites and I have all this built up energy 'cause I want ALL OF THE THINGS!!! But let's get real for a second… I still can't afford half the crap that's "on sale". A $600 bag that's now $300! YES! Psych. I could feed my family for weeks on $300 bucks ha ha!!! So this is more of a budget-friendly round up… most products are under $100, even under $50. And please, don't buy ALL of the jackets. But find the one that you think you'll wear most and get it! But all in moderation my friends, all in moderation.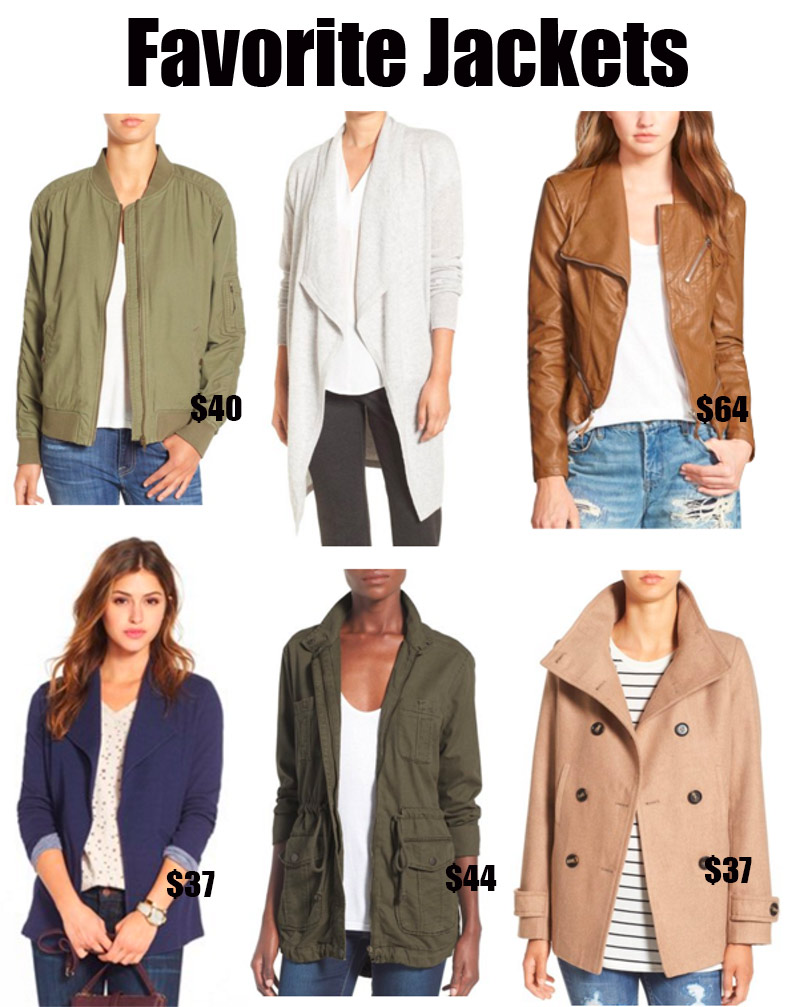 Green Bomber Jacket | Heather Grey Cardigan | Faux Leather Jacket | Cotton Blazer | Anorak Jacket | Peacoat
All of these jackets are very neutral and can be worn a million different ways. I don't have a bomber jacket or a camel-colored leather jacket so those are the two that I'm getting!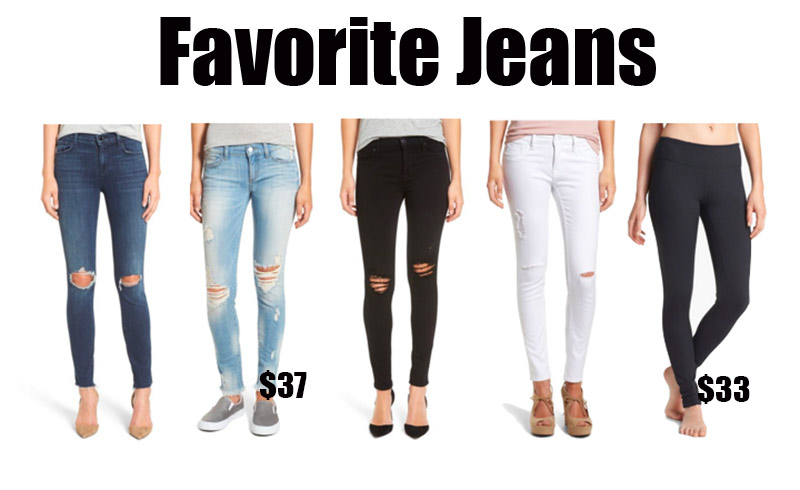 Dark Skinny Jeans | Light Skinnies | Black Skinnies | White Skinnies | Leggings >>> also these distressed skinnies are $44!!
My absolute favorite jeans in this roundup are the first pair. Everyone needs a good distressed, dark pair of skinny jeans! These ones are a little bit on the pricey side but they're worth it because you'll get so much use out of them and they aren't ever going out of style. My favorites are totally worn out and so out of these I'm gonna get the first pair and the second because I don't have a light pair of distressed skinnies that I like!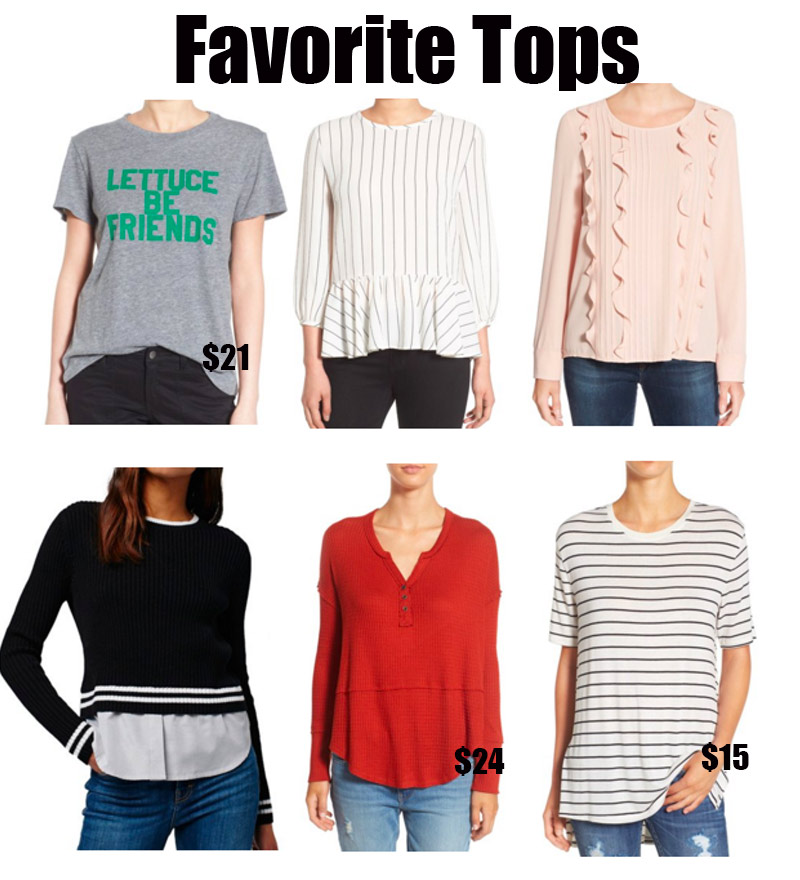 Lettuce Be Friends | Ruffle Blouse (this one's going fast!) | Pink Ruffle Blouse | Mixed Sweater | Red Thermal Henley | Striped Tee >>> Also this white tee is perfect!
I don't usually buy shirts from Nordstrom because a) they're really expensive, and b) I can find really cute tops from Target and Gap that I like just as much. But the sale price puts these babies in contention and they're totally worth mentioning. Lettuce be friends? C'mon! And everyone needs to buy that striped tee!
Don't forget my beauty favorites round up here and I'll be back this weekend with my favorite dresses, shoes, and accessories. Remember, these sale prices are only available if you have a Nordstrom Card. If you don't, you'll be able to shop these prices in a couple weeks and unfortunately a lot of things will be out of stock. This is the first year I've had a Nord Card because frankly I was sick of everything being gone I'd been eyeing last year! So there ya have it. Hope you guys have a great weekend and I love you so much!
xo