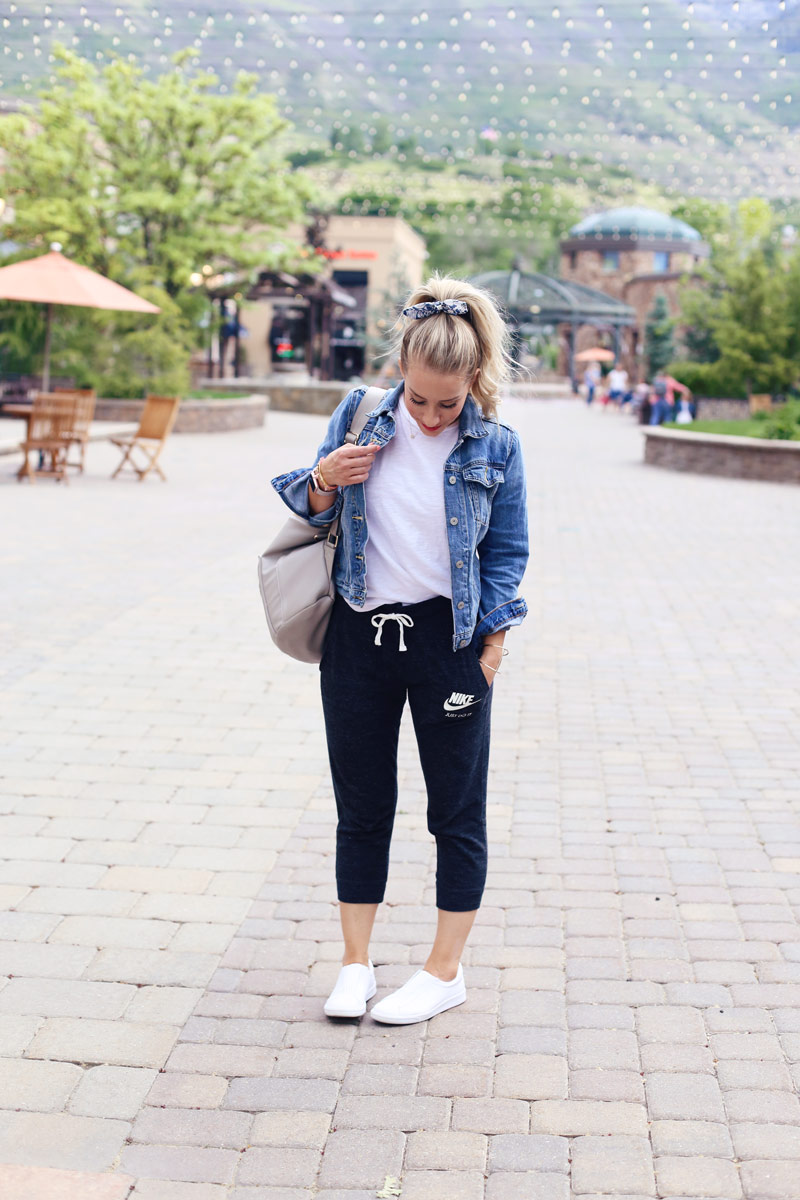 PANTS WERE RE-STOCKED, GET THEM HEREEEE
Well, the kids are officially out of school for summer, good things it's the WEEKEND! I'm not sure if I should be jumping for joy or uncontrollably sobbing because my life is over ?! My sanity will be tested with everyone home all day but I'm excited to spend more time with the big kids and to not be pinned down to a certain schedule. This means less crazy mornings of me yelling at the kids to put on their shoes or to eat their breakfast faster, it means a tiny bit more screen time in the afternoons but lots and lots of playing outside, eating popsicles and swimming at the pool. We made our summer bucket list last week and if I can survive it all, it's going to be a pretty awesome. What are your plans? Anything I should add to our list?!
Lately I've been LIVING in these Nike sweats. Literally living in them. They're so dang comfy! And then this white shirt is ??, a summer staple for sure. It's a little bit looser, just how I like them, and because of the higher neckline you don't need to wear an undershirt with it! I've linked to everything in the widget below if you're interested in snagging anything! Oh man do I love the athleisure trend right now though. Getting away with wearing sweats in public is SO my jam!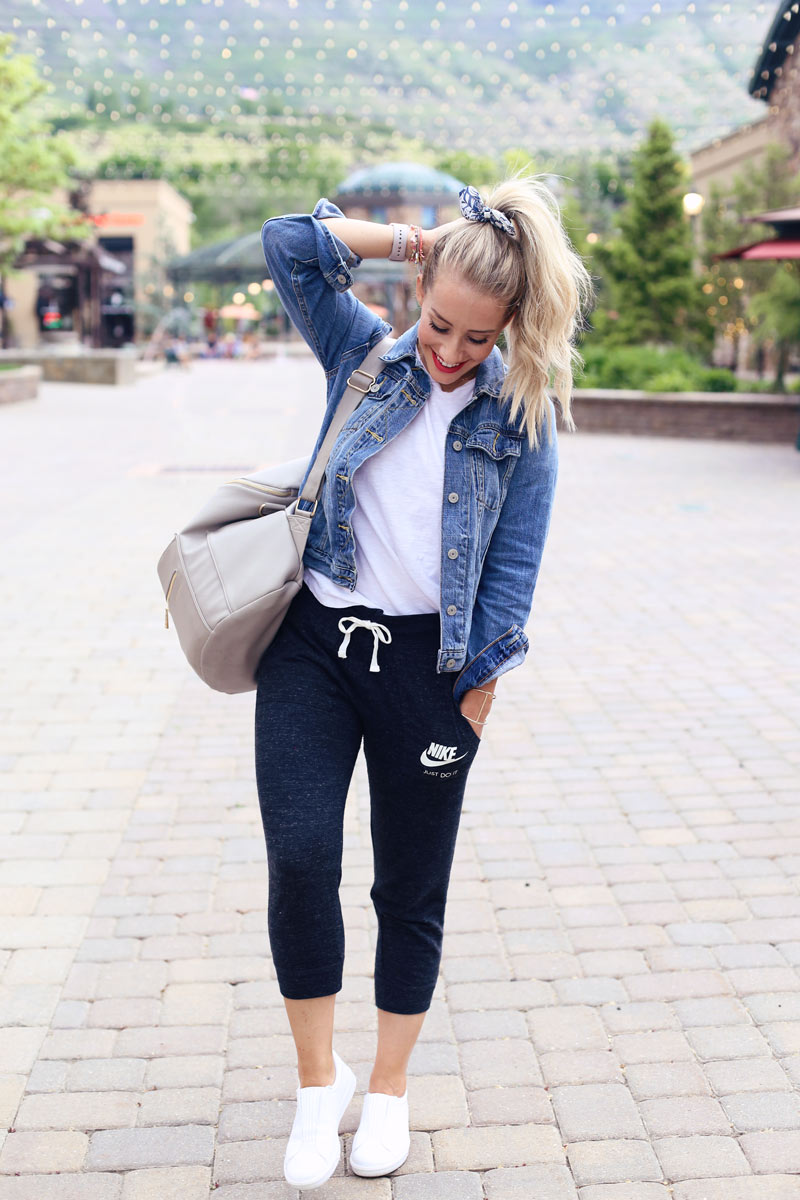 Nike sweats | White shirt | Denim Jacket | White Sneakers, sold out!!! Similar here | Fawn Design Diaper Bag in stone | Apple Watch | Bracelets here and here | Cage Bracelet | Hair Scrunchy, also love these ones here | Geo Necklace | Lip color: LipSense Fuscia
Photography by Lucia Smith
I hope you guys have a fabulous Memorial Day weekend, drive safe and party hard. Love you guys!
xo