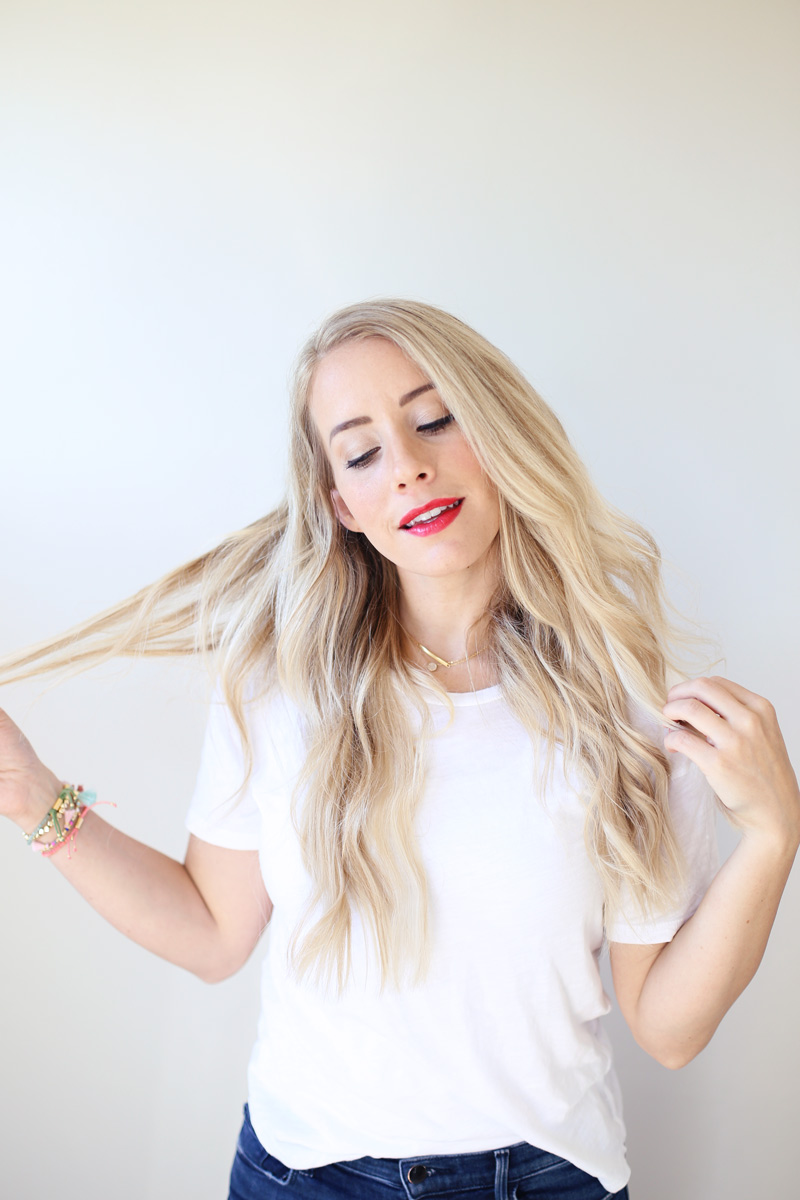 I am soooo excited to introduce you guys to a new product line today! Well it's not particularly new, but it's new to me and I think you're going to loooove it ?! Giovanni Cosmetics was developed by a hairstylist who was having a bad reaction to all the hair care products on the market so he went out and developed a line that was as natural as possible withOUT sacrificing salon quality ??.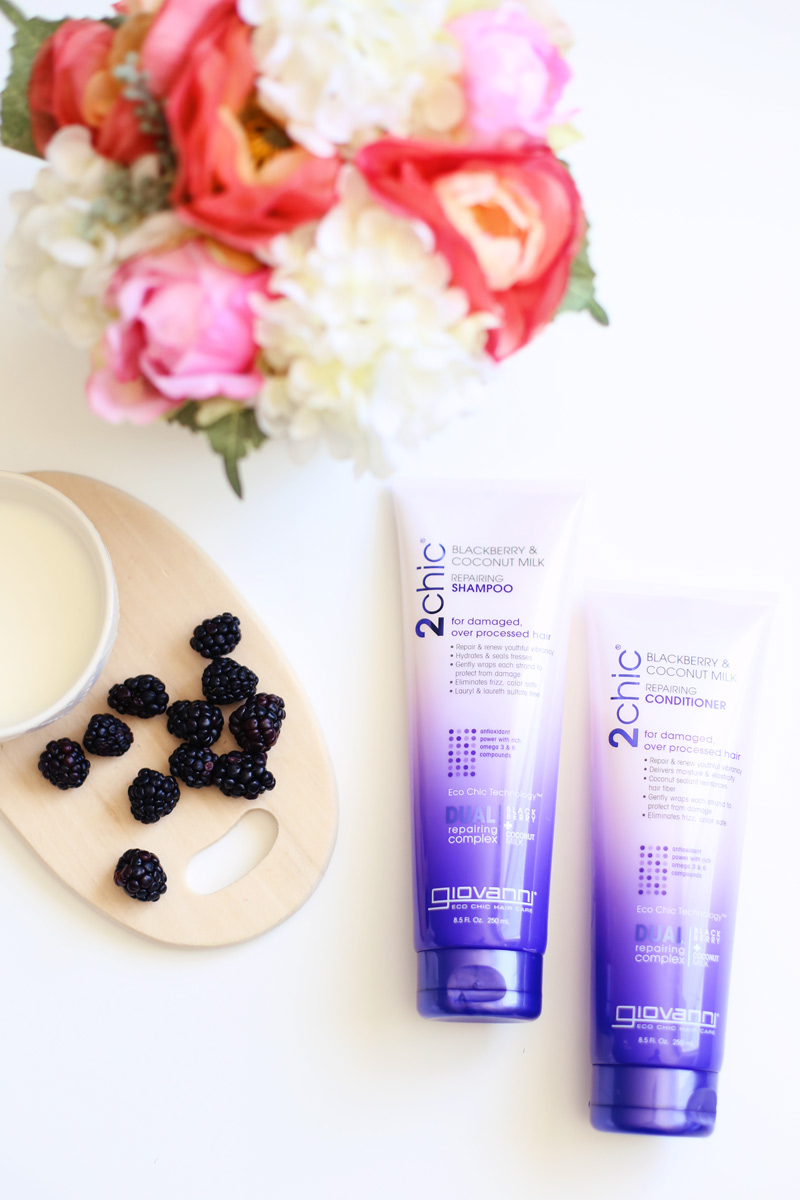 Let me introduce you to the 2chic Blackberry and Coconut Milk Shampoo and Conditioner -THIS STUFF IS FROM HEAVEN! It's formulated for damaged and over processed hair, is 100% Vegan and free of allll the things! It's sulfate-free, paraben-free, PEG free, Phthalate free. There's no DEA, petroleum, formaldehyde, propylene, not artificial colors, paraffin or mineral oil. It's packed FULL of antioxidants and omega compounds, smells DELICIOUS and guess what? You can pick it up at Walmart for less than $7. Yeah you heard me, SEVEN DOLLARS! ??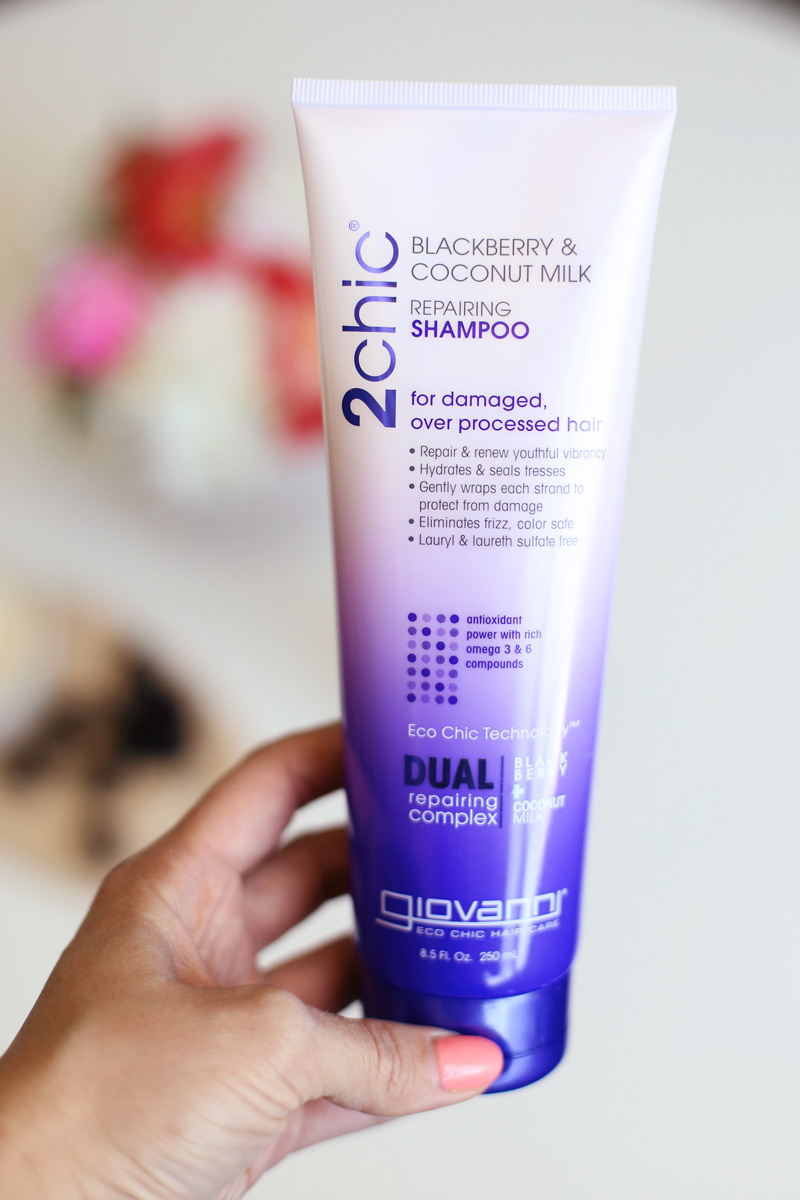 The shampoo is super creamy and has a really nice, rich lather. It has the yummiest smell, I mean it's blackberry and coconut milk so I'm sure you can imagine! Because it's charged with antioxidants and rich omega compounds it's amazing for damaged, over processed hair and I felt like for a shampoo it was extra moisturizing. Coconut milk is a great sealant too so it'll helps to reinforce hair fiber and eliminate frizz ??.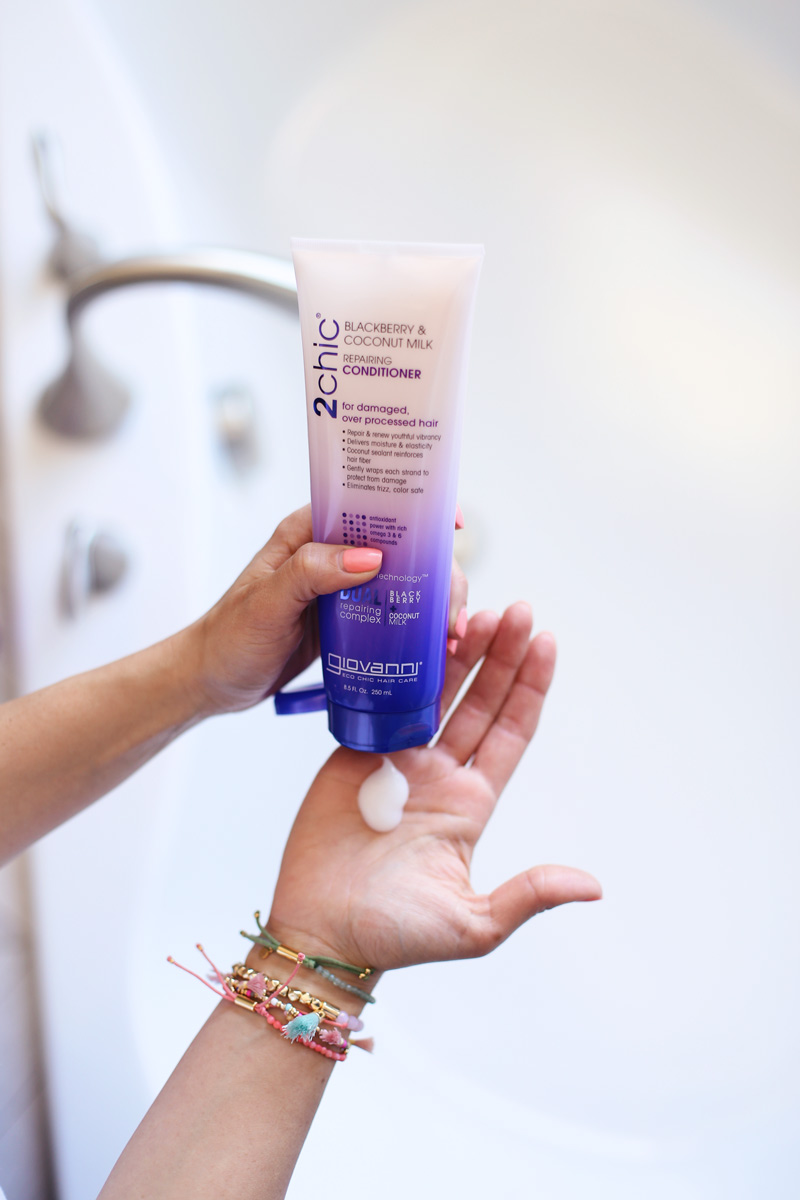 The conditioner has the same yummy smell, same punch of nutrients and it immediately softened and detangled my hair.
After I hopped out of the shower, I towel dried my hair and threw on some makeup. I like to let my hair air dry for a minute before I take the blow dryer to it because it speeds up my blow dry time and I end up using less heat. I use a paddle brush and concentrator nozzle to help eliminate frizz and to just give me a more purposeful blow dry.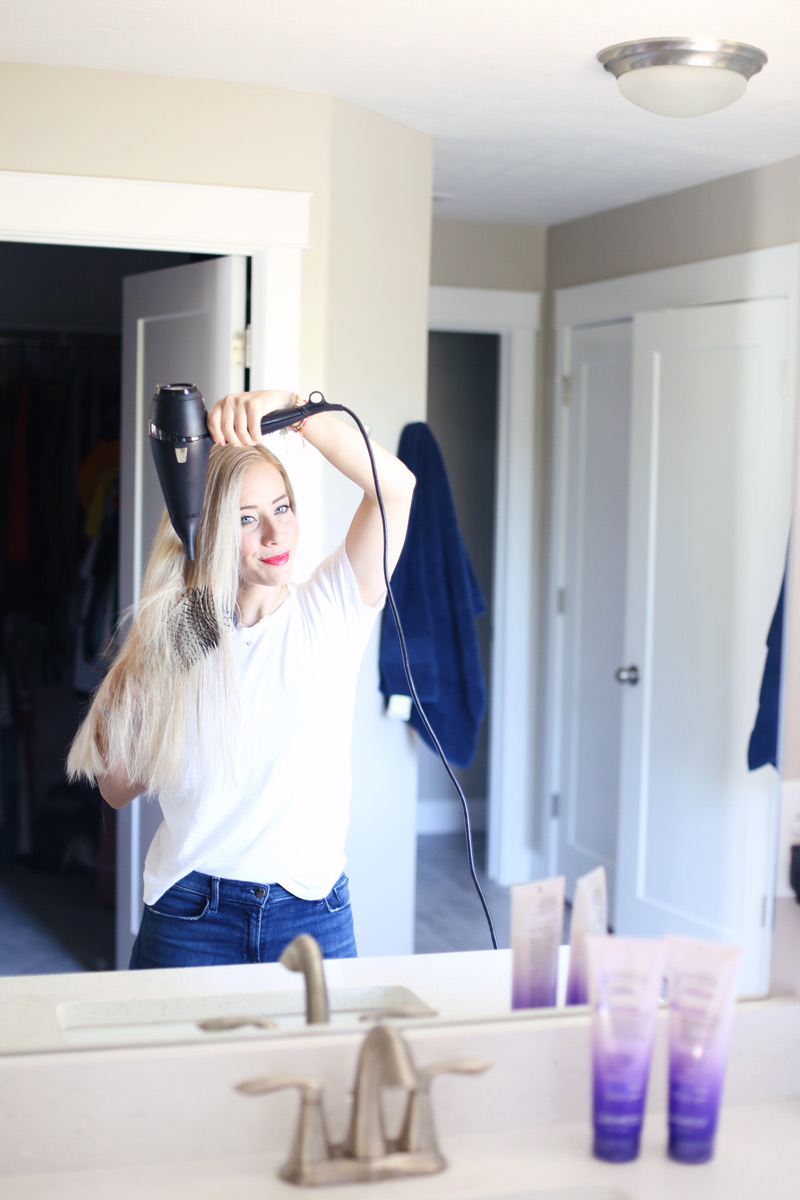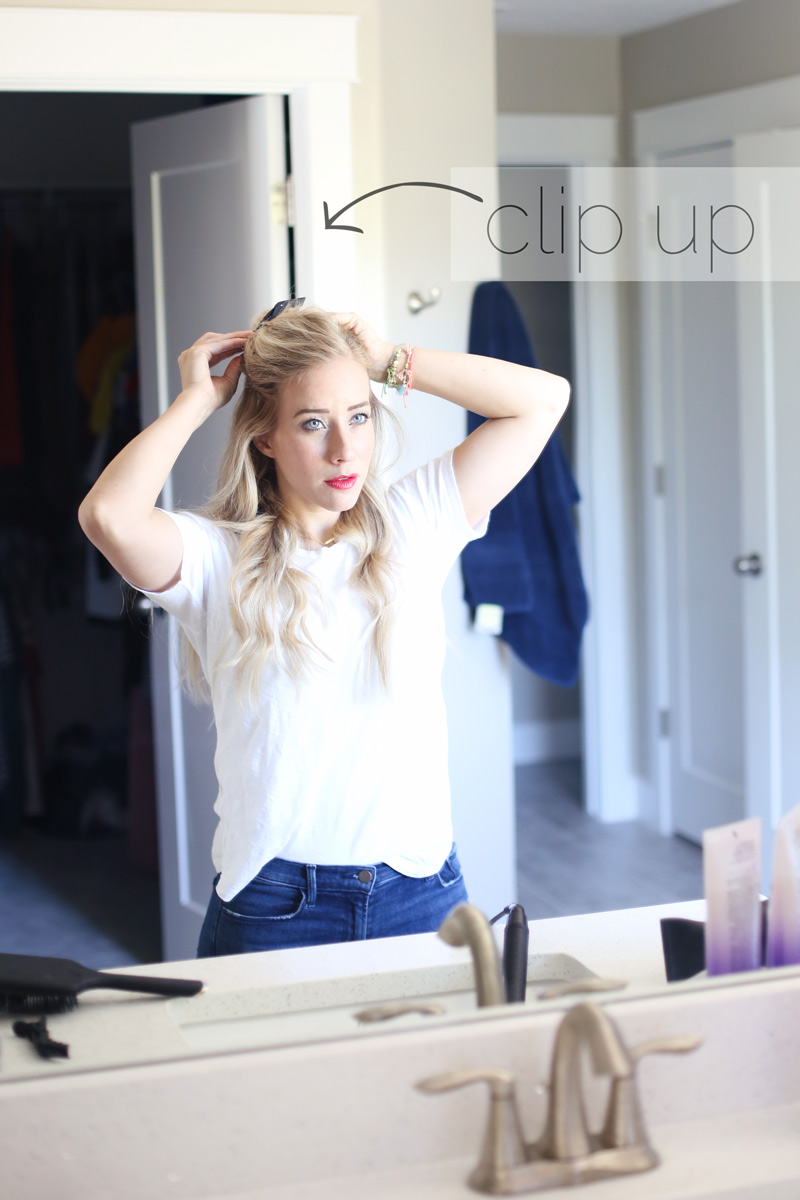 Once it's completely dry, I start on the curls!! I section my hair into about four layers and then curl small sections with a 1″ wand away from my face. You can find the video tutorial here if you need some extra help!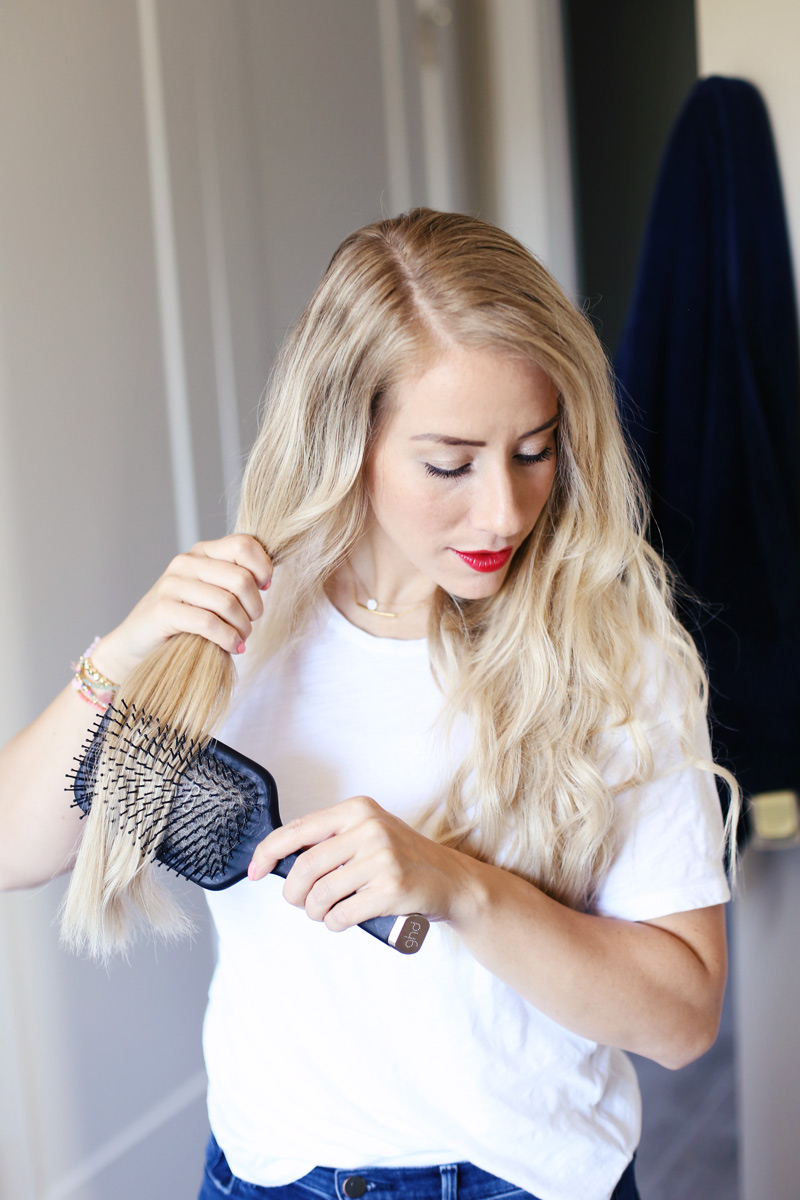 Afterwards the curls are pretty tight so I like to take my paddle brush and just brush through the hair, this helps loosen up the curls and makes the style look a little more effortless! Alternatively you could use a larger wand, but I like to use the 1″ size because I feel like my curls last longer.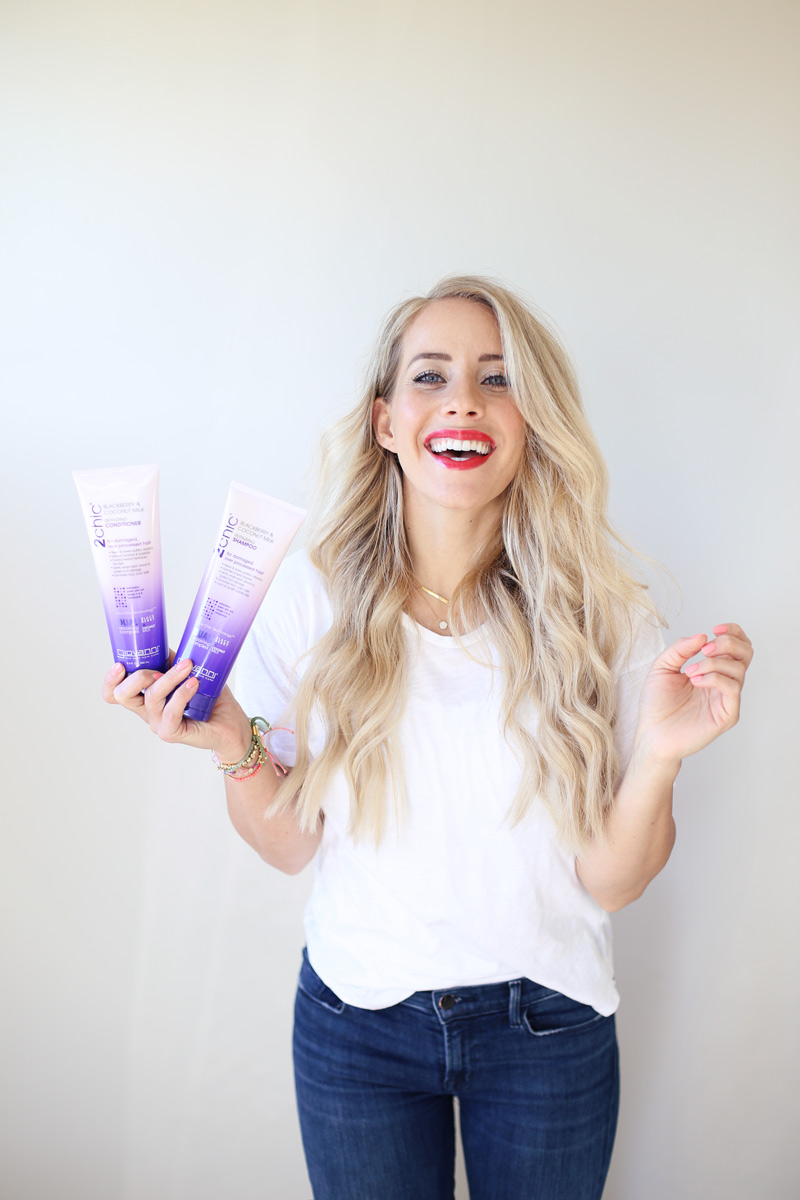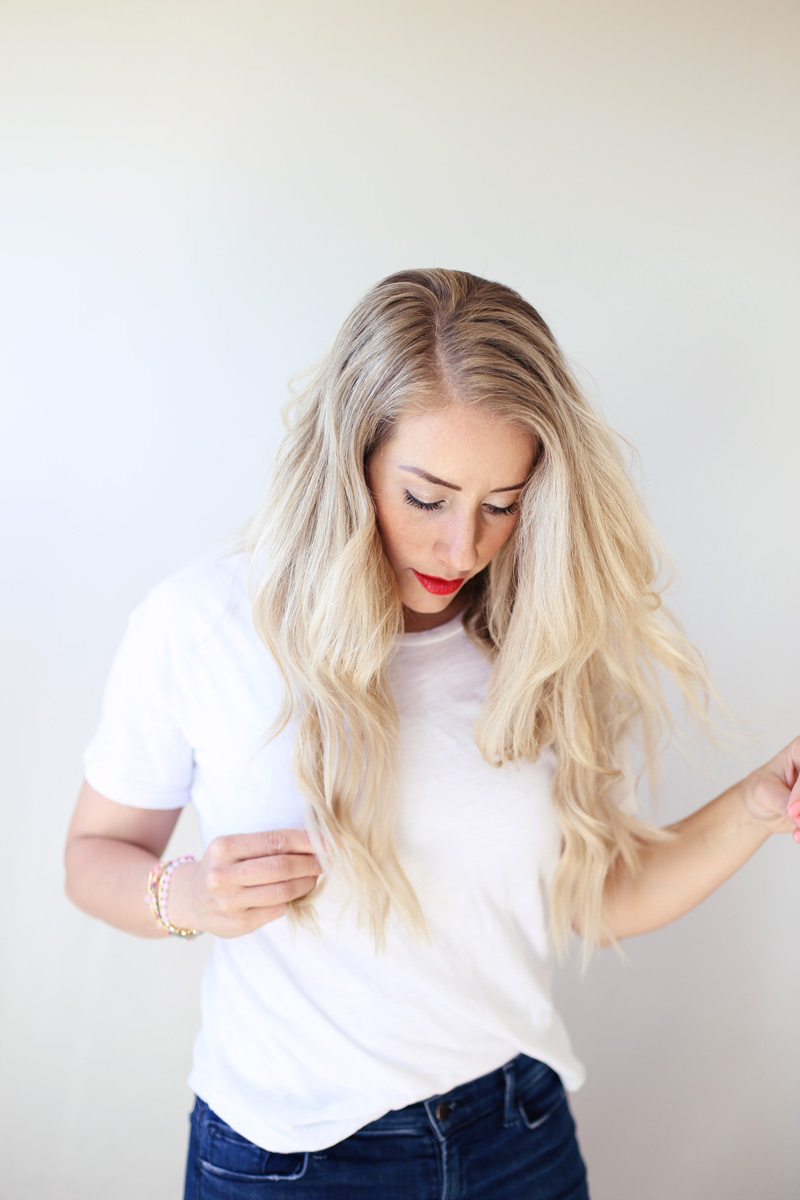 I was really impressed with Giovanni Cosmetics and I'm really excited that we are finally seeing more affordable products with less junk and more natural ingredients. The 2chic Blackberry and Coconut Milk Shampoo and Conditioner is definitely worth a try. You're going to love the way it moisturizes, how effortlessly it lathers and detangles and most importantly of all, how it makes your hair feel.
Thanks for reading guys and thanks Giovanni Cosmetics for collaborating with me on this post! All opinions are my own and I only share products that have been thoroughly tested and found worthy of the Twist Me Pretty seal of approval! Love you guys!