Need a last minute gift? Have Amazon Prime? I've got ya covered!!! 2-day delivery and you can shop in your pajamas… is there really any other way to shop these days?!
Lately I've been gifting general gadgets that just seem to make my life easier! If you follow me over on Snapchat (twistmepretty2), you know I'm obsessed with my Pop Socket! I love it! I have the big apple 6 plus phone and before my pop socket it was just too big for me. Now though, I can easily use my phone with one hand and take alllll the photos without dropping it on my face! If you have a large phone and small hands, you need one. You also know that I can't ever find my Beats Headphones, but when I do…they're my fav!! Can't workout without them. And then how awesome are these Fleece Headbands? FINALLY!!! My kids always complain about their headphones hurting or falling off and they hate wearing them. I just purchased a couple of these for stocking-stuffers and I'm really excited. I'll let ya know if we like them or not. You could also have a dance party and jam out together in the kitchen with this bluetooth Bose Speaker. It's a little pricey but we LOVE ours. It's so easy to use and for some reason, music just soothes the soul!
This Water Bottle is seriously the cutest, I'm obsessed with this stackable Jewelry Holder. Have you guys seen this Unicorn Tape Dispenser? Hahaha it's hilarious!!! Every girl needs a Plastic Umbrella and I feel like this Tassel Lightning Key Chain would come in handy more often than not!
One of my favorites, a Mini Tripod. It's a MUST have for those special moments when you want to actually be in the picture with your kids. This one even comes with a remote. I may or may not bribe my kids on the daily that they'll get to hold the remote and take the picture if they smile for the photo! I'm serious…. it works every time! And one of the most practical car accessories, this Magnetic Phone Clip – perfect for navigating the streets like a boss.
You guys know of my most recent LipSense obsession, yes? I'm thinking this Chapstick Holder just might save my life! No more lost glossssss!!!!!
And that's it! Some basic gadgets, perfect stocking-stuffers, last minute gift ideas, and things we use often that have helped boost our productivity!
Beats Headphones | Bose Wireless Speaker | Pop Socket | Fleece Headband Headphones | Mini Phone Tripod | Magnetic Phone Clip | Water Bottle | Jewelry Holder | Unicorn Tape Dispenser | Plastic Umbrella | Tassel Lightning Key Chain |
And then if you're a super huge procrastinator like me… and you haven't shopped for all your favorite people yet, here's a few of my favorites I'm swooning over!!! Everything is under $100 and each one would make the perfect gift for your best friend, sister, mom… you know. The people you probably should have shopped for a few weeks ago ha ha!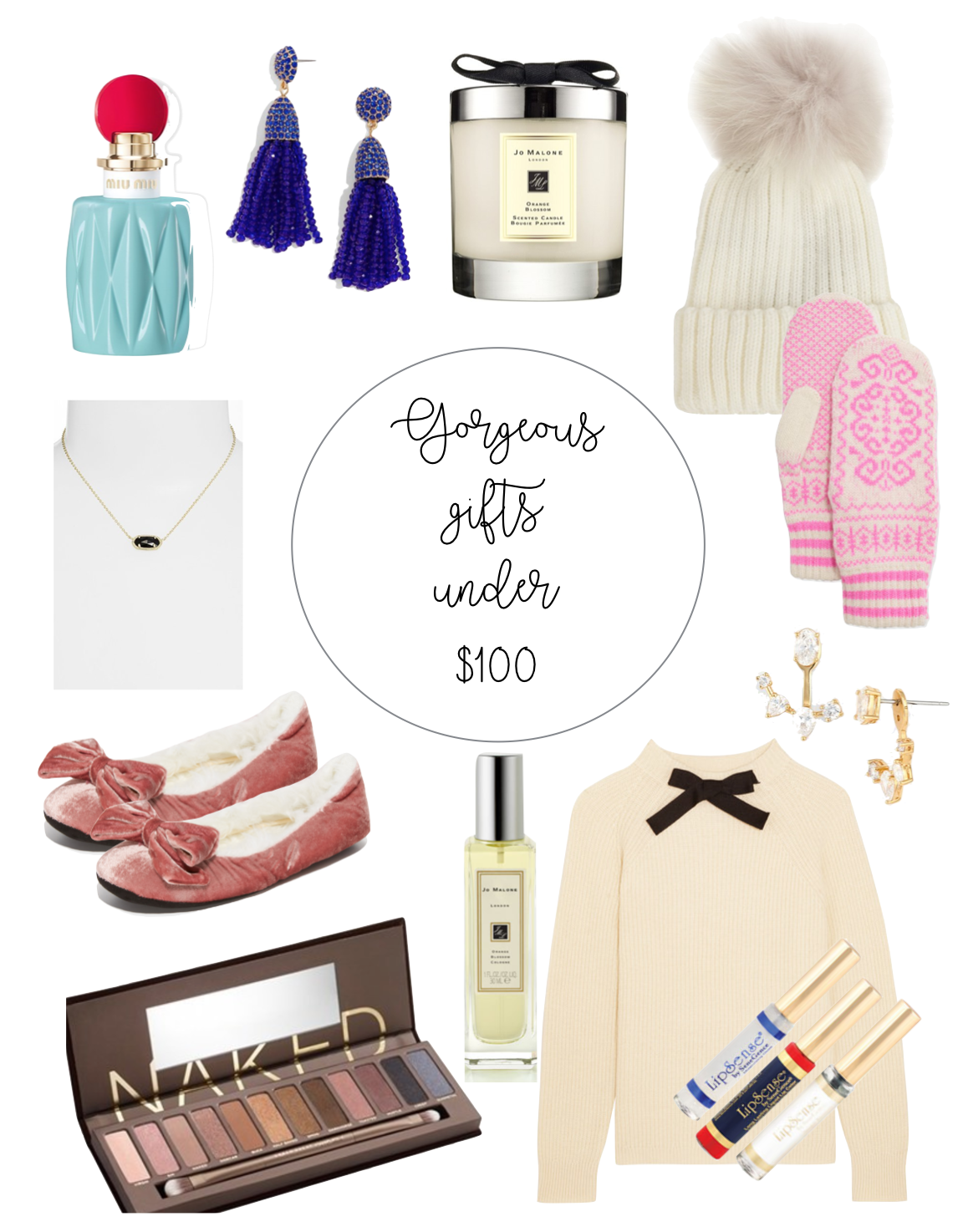 Happy Shopping! Hope you snag up some good stuff.