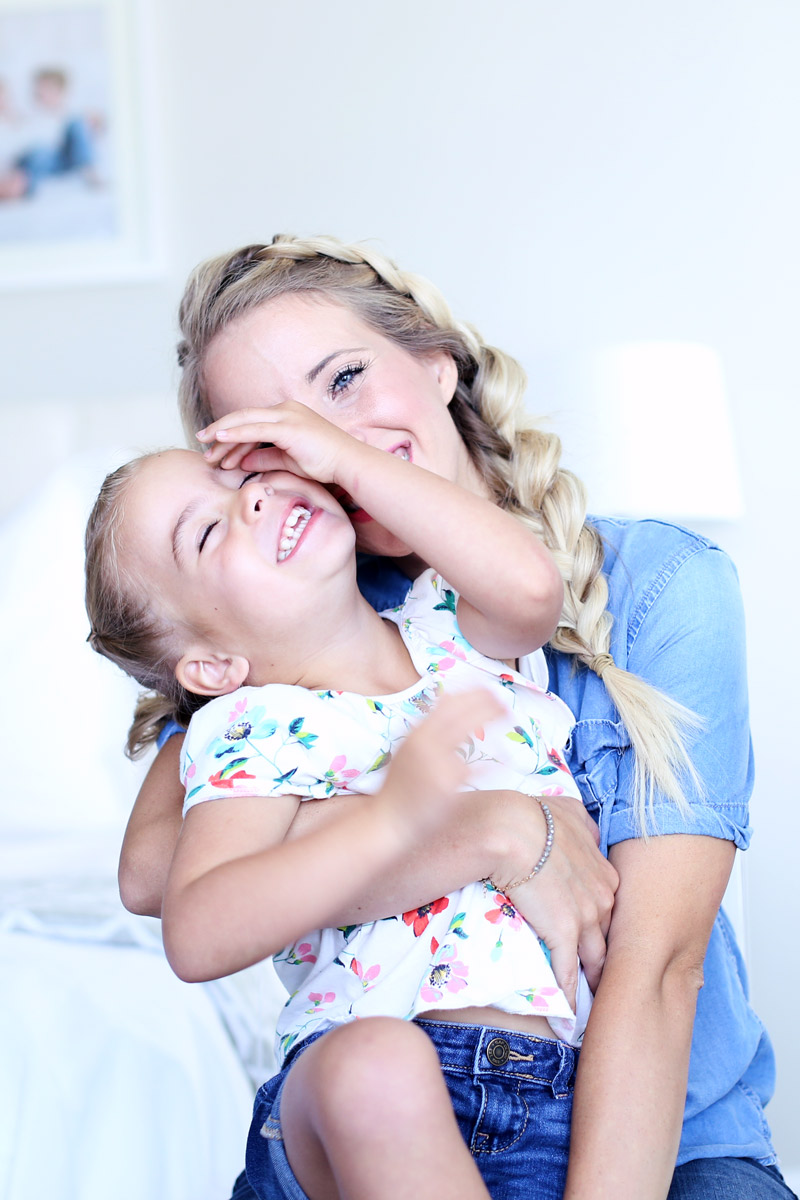 This picture right here, it gives me all the feels! Being a mother is the greatest calling and responsibility I've been given… it's a little overwhelming at times to think about the impact I will have on my children! I have four kids, three boys and one strong willed little girl who gives us alllll a run for our money. She's passionate and opinionated. She's so stubborn! Brian wonders who she gets that from… 😉 She's dramatic, sweet and caring. She's hilarious. As a mother, I've recognized the steep responsibility I have to ensure that not only Savy, but my boys as well, grow up with self-confidence. That they're not afraid to express their individuality and that that their inner voice inside is an uplifting and positive one.
With that said, I felt very inspired by Dove's #LoveYourHair campaign, not only because I'm a hair blogger, but because I know too many women who doubt themselves, who feel like, because they don't fit into a certain mold, they're not good enough. This needs to change. Not just because we owe it to ourselves, but because we owe it to our children.
Dove found that 8 out of 10 women feel pressure to wear their hair a certain way. And that for many, these pressures began at an early age. Another Dove study showed that 82% of girls learn to care about themselves from their mother… Eighty Two Percent! There is a narrow perception of what "beautiful hair" is and it's time we stop comparing ourselves and start celebrating our differences! You get to decide how you talk to yourself, how you look at yourself, and that self-talk becomes your daughters. Teach her to love her differences. To love her hair, her body, her stubborn personality, and teach her that it's not only okay to be different, but better.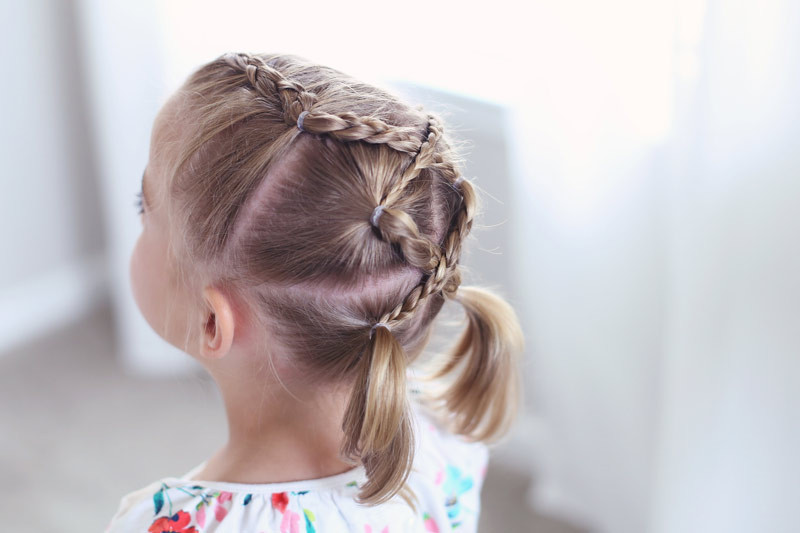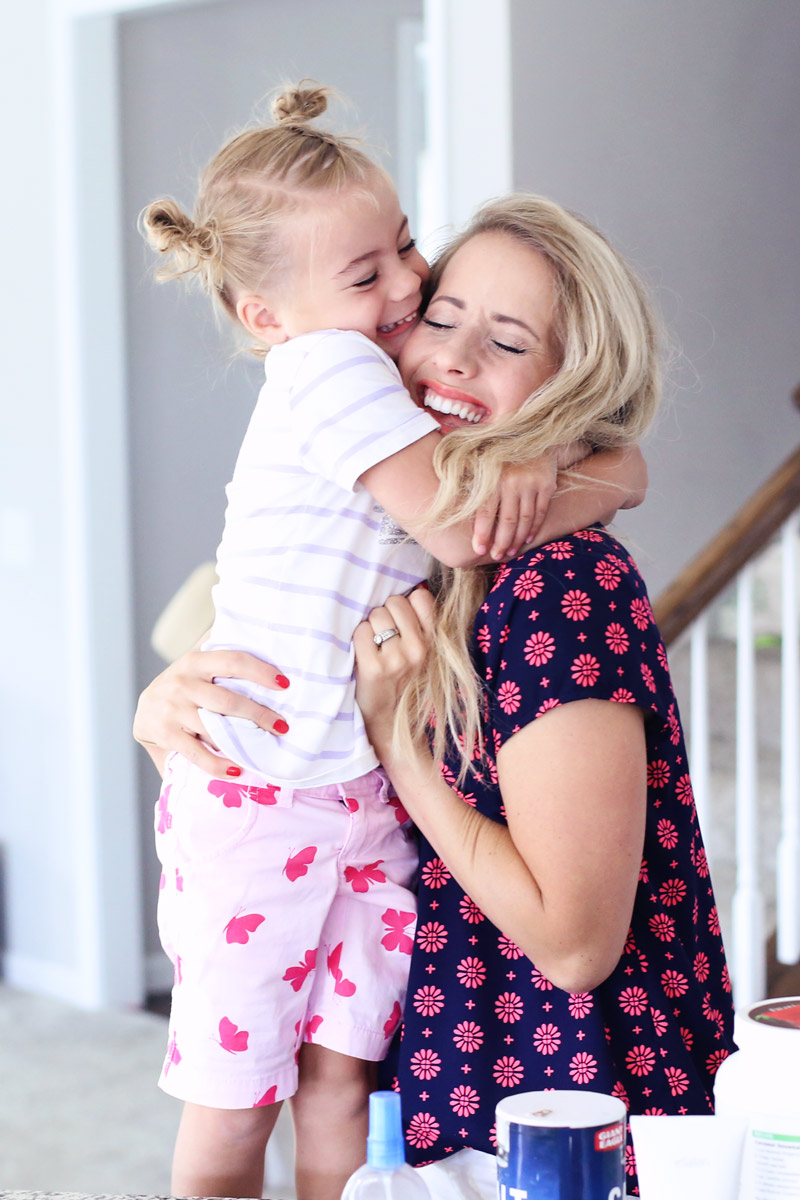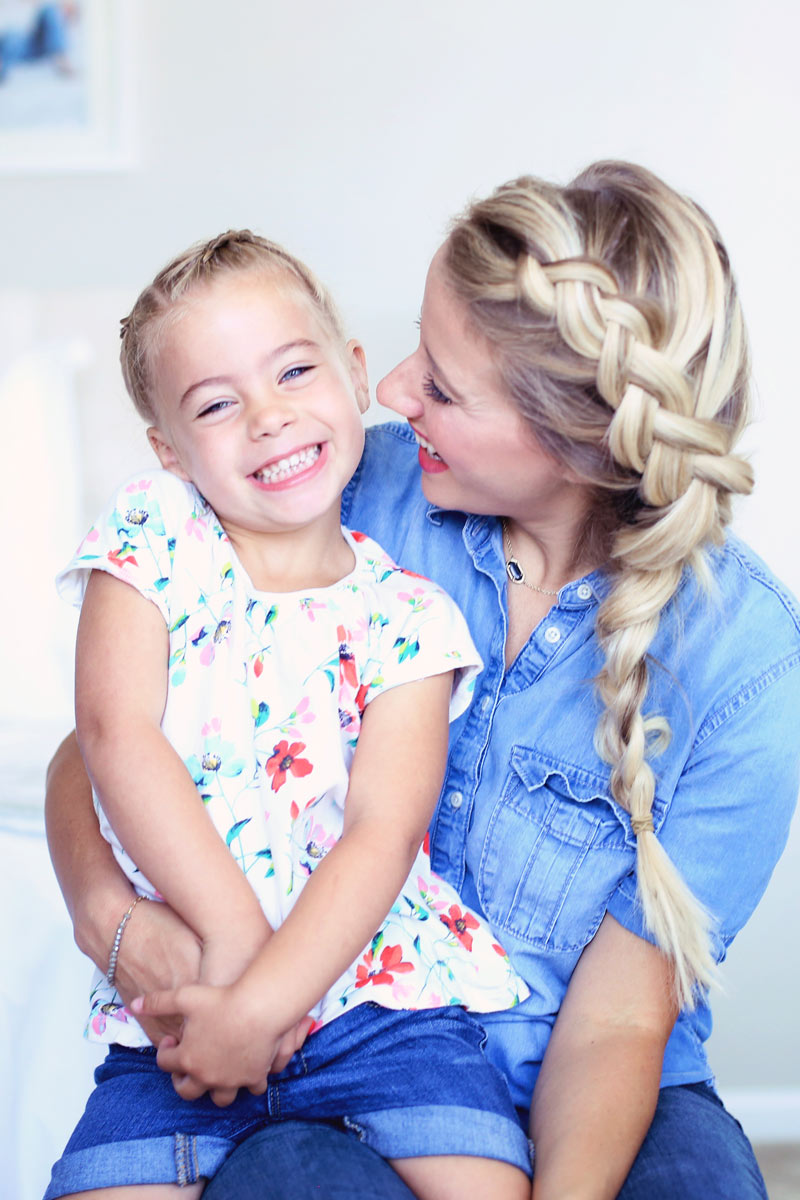 So today, go tell your daughter how much you love her. How much you love her cute little quirks and imperfections, and tell her you love her hair!!!! Savy has very fine baby hair and because of that, we usually pull it back. I'm going to make a bigger effort and start focusing on telling her how beautiful her hair is. That she doesn't need to pull it back or style it a certain way unless she wants to. That she's perfect just the way she is — because it's true.
Dove Hair is encouraging mothers to share a #LoveYourHair selfie to pass along hair confidence to their daughters. Join with me in Dove's mission and let's start inspiring our little ones to love themselves, to love their hair, their crooked smiles, and to embrace all their originality.
Tell your daughter why you love her hair! And inspire her to do the same by creating and sharing a custom #LoveYourHair animated message with Dove by visiting LoveYourHair.Dove.com!
Thank you Dove for collaborating with me on this post and for spreading so much positivity with your campaigns!