Did you guys know that Christmas and the start of Hanukkah land on December 24th this year? It's a super hybrid holiday!! The best things happen when the unexpected come together and this holiday season is no different! Soy Vay put this cute little Christmakkah song together. It's so cute! So while you're cooking, give it a listen!
Now, onto the meal!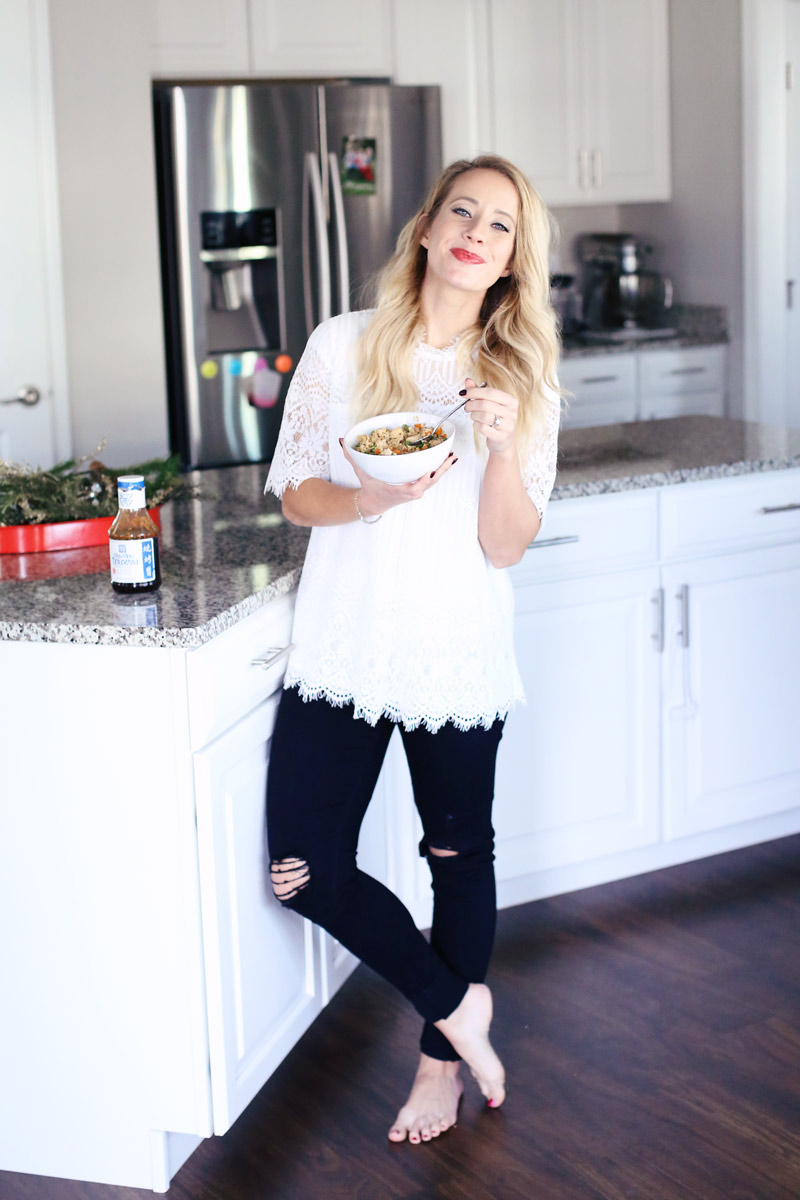 Teriyaki Chicken Fried Rice. Literally one of my favorite meals ever!!! I know this is a little random to share during December, but I'll tell you why we love it – especially this time of year! During the holiday season, everyone is so busy. Church parties, work parties, neighborhood gift exchanges, school programs, and, in my case, a huge cross-country move. With the holidays in full swing and everyone so busy, having Chicken Fried Rice on-hand literally saves me! I love to whip up a large batch because, well, it's delicious and I love it with all my heart. But also because my kids devour it, which is rare with anything these days, it's a quick meal to make, easy to clean up, AND it also makes the best leftovers! That's one thing I look for in a recipe — is this going to make good leftovers?! If it doesn't… I'm not making it! If you're going through all the work of preparing a home-made meal, you might as well double it so you have something fast in the fridge for lunches or snacks!
So Merry Christmakkah my dearest friends. And you're very welcome for this deliciousness!
Step-by-step instructions: For the full recipe, visit Soy Vay here!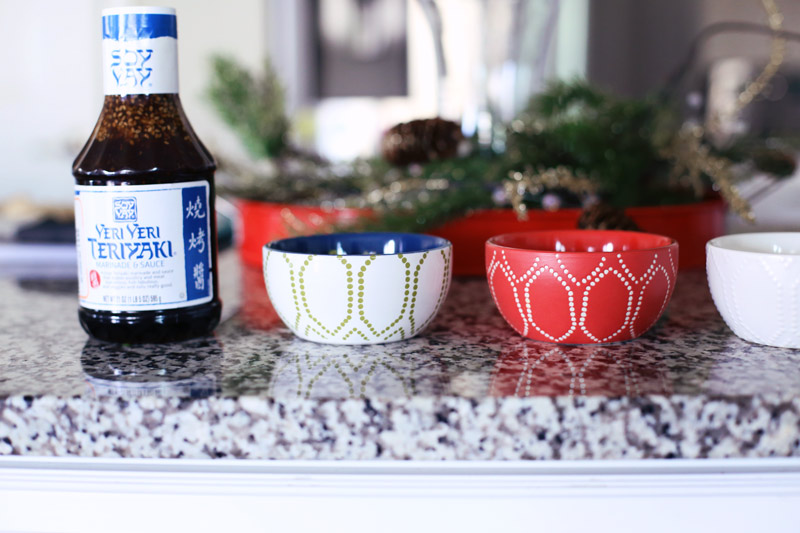 First, preheat your oven to 400 degrees and get your chicken ready! I rub about four chicken breasts with some olive oil and season with salt and pepper. Then, place the meat in a casserole dish or broiler pan and cook until juices run clear – it takes about 10 minutes.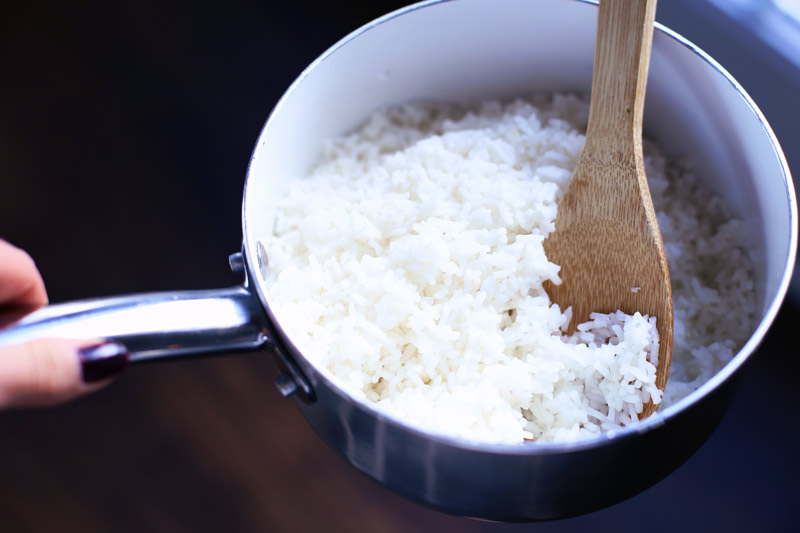 While your chicken is cooking, make your rice!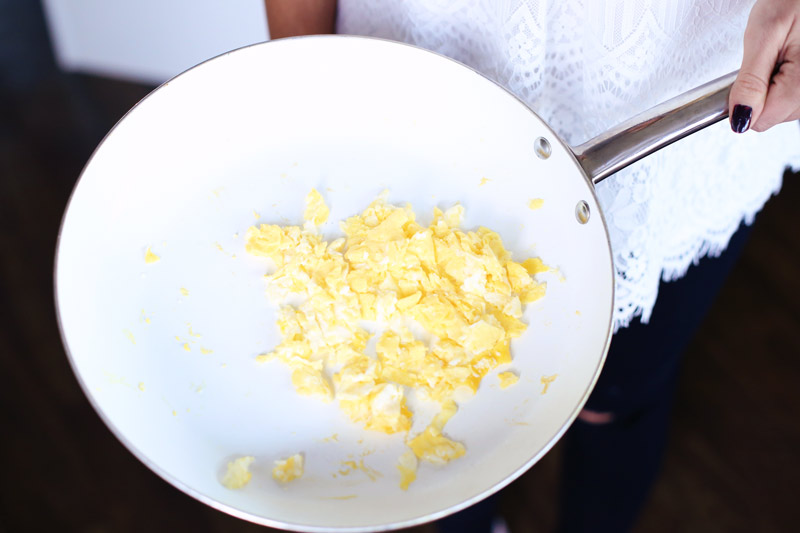 Scramble your egg and set aside!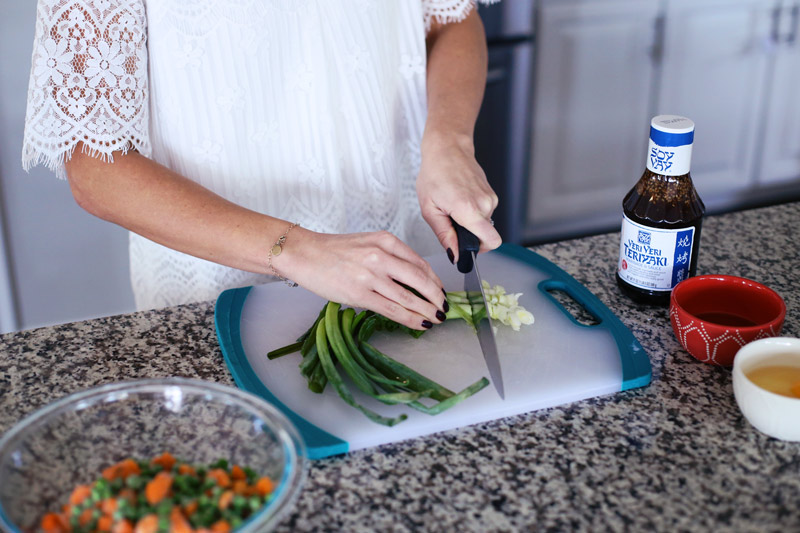 Chop up your scallions, I usually go about half way and then save the ends of them for the garnish. So the crispier part of the scallion is what you want to throw on the stove with some olive oil.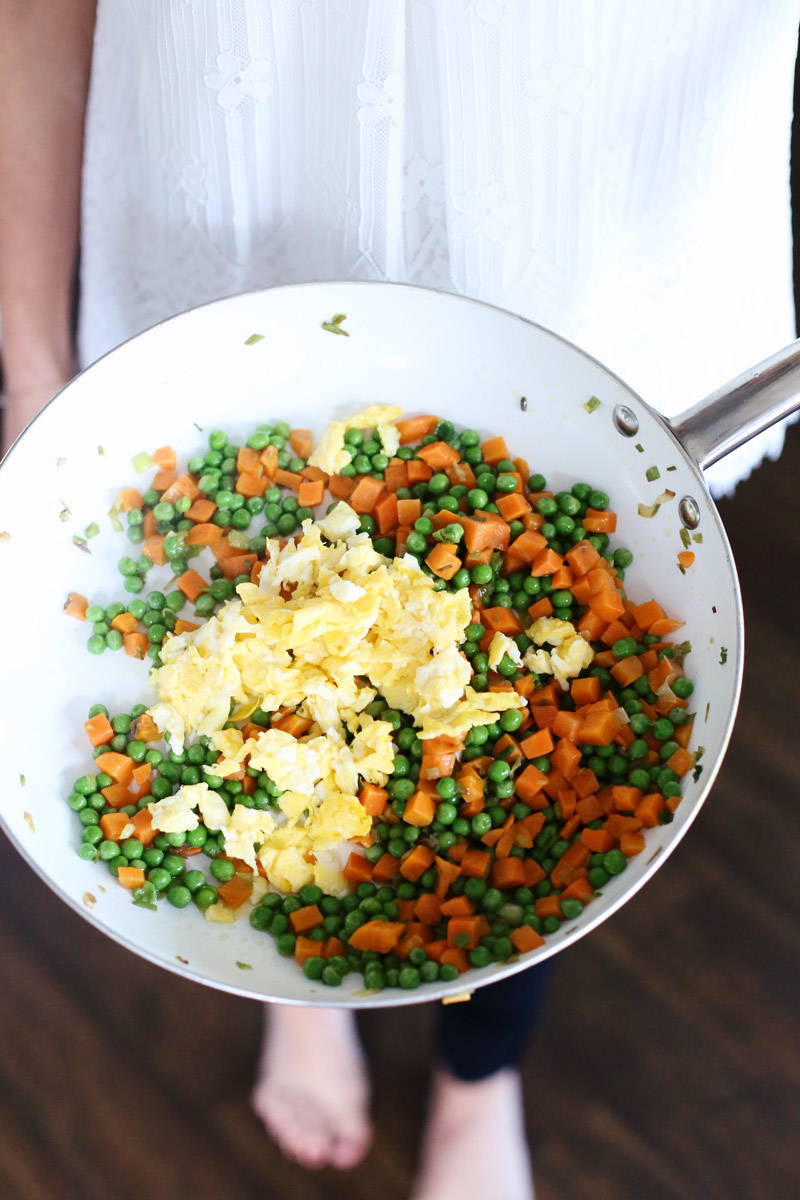 Then add the frozen vegetables and cook until defrosted and softened. It takes only a few minutes. Once that is done, add your egg back into the pan.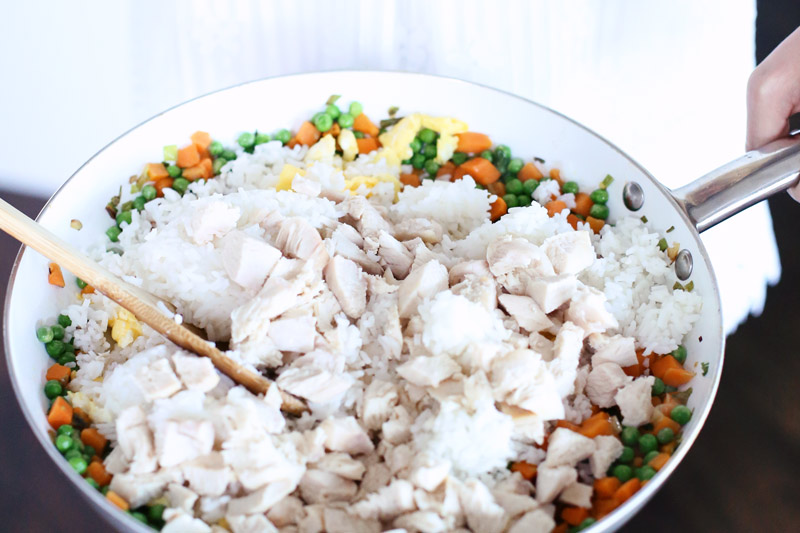 … along with your rice and chicken
And then for the best part — mix in the Teriyaki sauce!!! If you couldn't tell from my Turkey Lettuce cups, I'm obsessed with Teriyaki sauce. Not just any Teriyaki sauce though… it's gotta be Soy Vay's. Soy Vay® was actually founded over 30 years ago when two friends—a Jewish boy and Chinese girl— came together over their love of food, Asian flavors, and secret family recipes. They have so many recipes on their site that I'm inspired by because they're always mixing interesting flavors!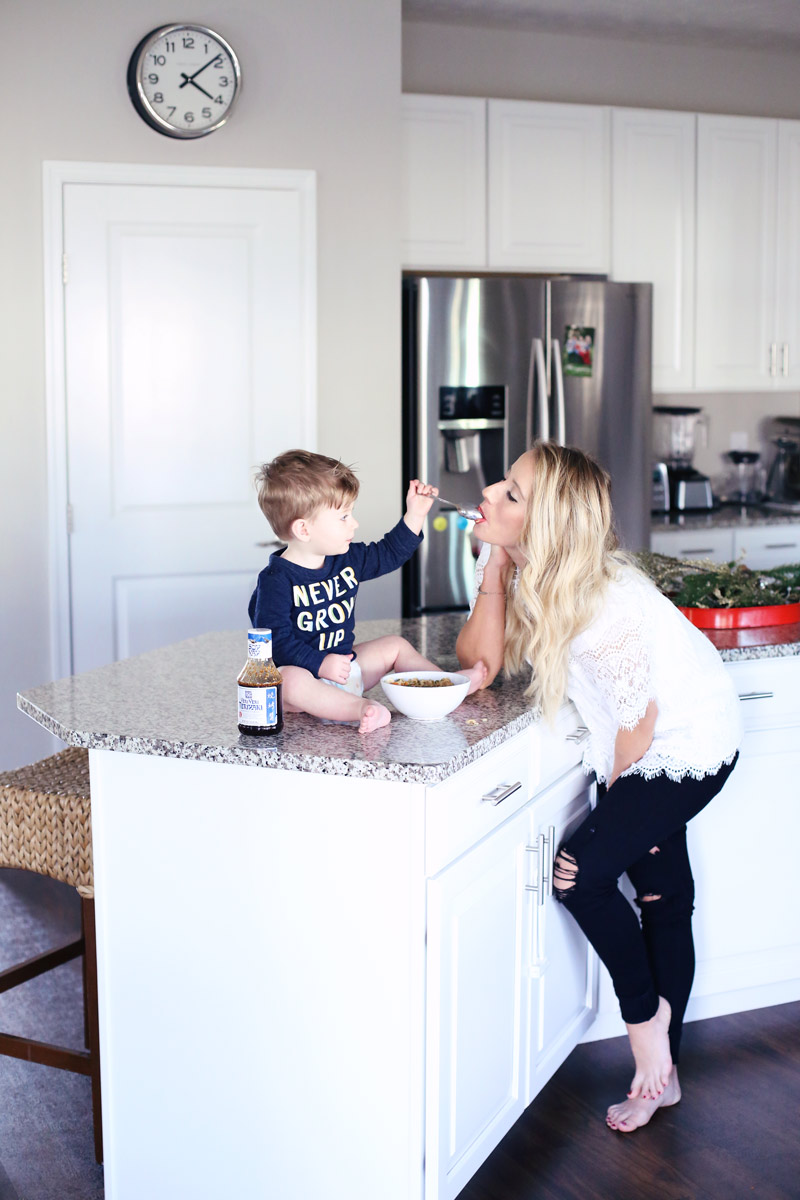 So, don't forget to simplify your meals this holiday season – this Teriyaki Chicken Fried Rice is one of our favorites. What is one of yours? I always love your suggestions and learn so much from what you guys do in your home. Let me know in the comments one of your favorite go-to recipes this holiday season!
And if you're looking for something a little more hands off, Soy Vay has teamed up with Chef'd to provide an awesome Christmakkah bundle. It's filled with two classic holiday dishes, it has everything you need to create two yummy meals and comes pre-portioned and delivered right to your door! Talk about a stress-free, hybrid holiday!
xo
This is a sponsored conversation written by me on behalf of Soy Vay. The opinions and text are all mine.