This post was sponsored by Lysol.
How is your December?! We're riding on a crazy high full of Christmas music and yummy treats but amidst the excitement, I'm bracing myself for cold and flu season. Bleh. Last year my family was hit HARD and I vowed to do better at protecting my kids. Did you know that each year more than 38 MILLION school days are missed? WHAT?!!! Can you even believe that? I knew it was a lot but 38 million just seems a little excessive! I'm so excited to be partnering up with Lysol on their One Less Sick Day program — it gives children, schools and families tools to help prevent the spread of illness and helping achieve fewer sick days in school! Getting sick in our home is like a row of dominoes and our big household becomes plagued. Avoiding sick days at ALL COSTS this year!
One Less Sick Day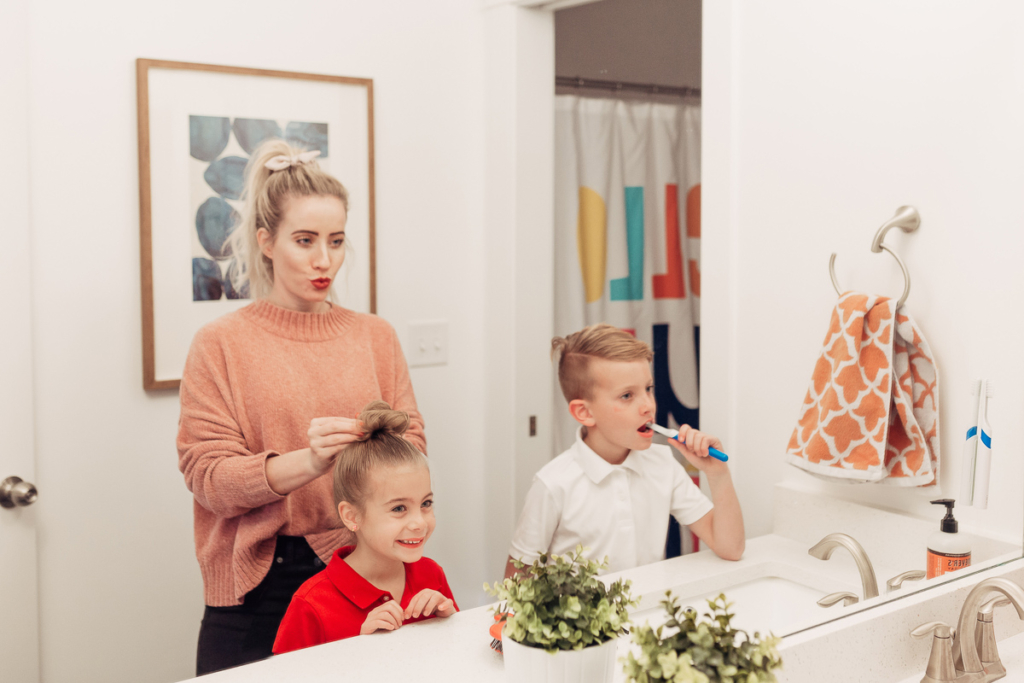 We have a solid routine during the week. The big kids get up and get dressed — that's finally easy thanks to uniforms — and then I help Savy with her hair.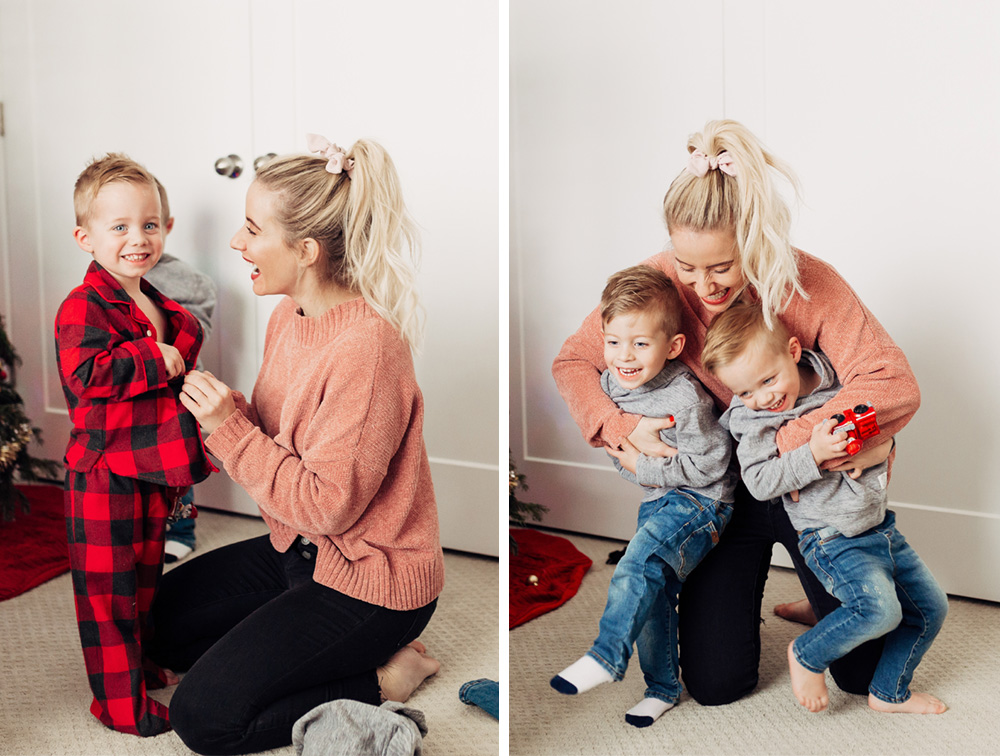 It's a super chaotic hour making sure everyone is fed and happy and ready to leave on time. Once the big kids are out the door though, I finally get to spend some much-needed quality time with the boys. Being a full-time mom and running a business + managing a house hold and everyone's schedules makes for an incredibly busy day. There are always things that need to get done!
If Boston or Savy get sick it throws everything off. Not only does my heart break for them, feeling sick and missing out on school and friends is not fun, but it's also hard on me!! Trying to navigate all the errands, groceries, mealtime, laundry and work with sick kids is basically impossible. Brian has to pick up the slack which he is always so happy to do or we have to hire outside help and then of course one sick day turns into four after it's cycled through all the kids! It's just exhausting. Do you have kids? It's no joke, right?!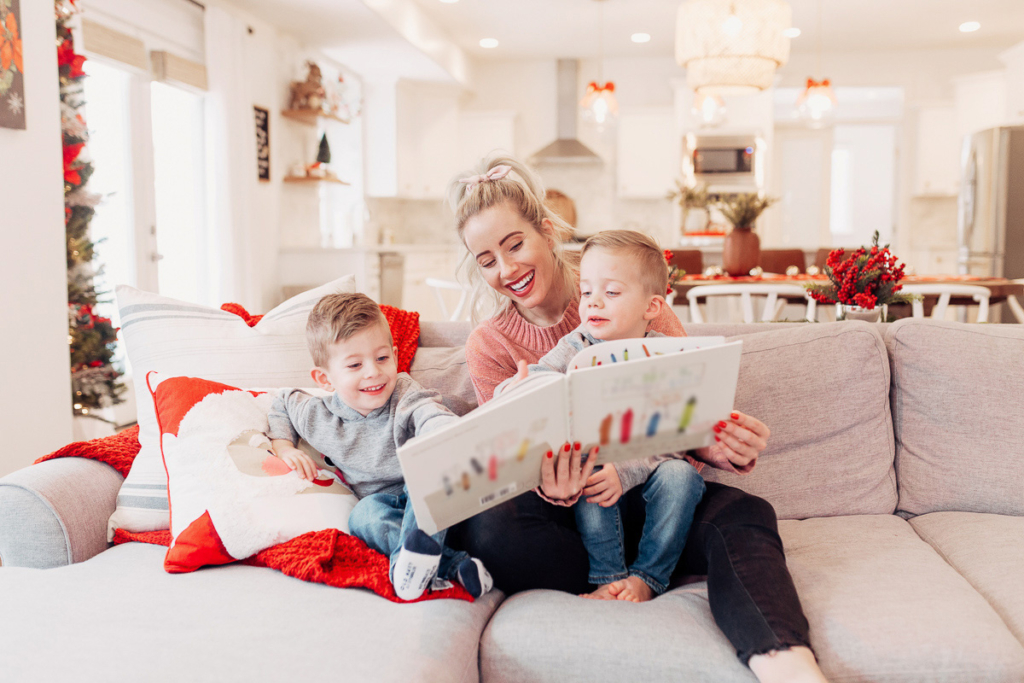 In an effort to reduce these unfortunate missed school days, I'm going to share a few things I plan on incorporating this year. This is an easy checklist that we can do as parents to help reduce germs in our homes and ways we can teach our kids healthier hygiene habits. Let's keep this season merry and bright, shall we?!
WASH HANDS.
This is an obvious one. I remember in second grade the nurse came to our classroom and told all of us to wash our hands as good as we could. After our hands were clean she turned the lights off and turned on a black light. All our hands were glowing!!! She said all the dots on our hands were germs that didn't wash off! I remember being so surprised. I had washed my hands so well!!! Often times, I wonder if I've taught my kids that same lesson. We wash our hands, but how well?
COVER THE COUGH!
Fun fact, I used to be a preschool teacher! Did you guys know that?! I don't talk about it often but it's true. And I can't tell you how many kids just didn't know how to cover their cough. Teach your kids about germs and how they are spread and have them role play how to cover their cough. Do they use their hands? Do they use their elbow? Also let them know that they need to watch out for it at school. If their friend isn't covering their cough, let them know it's okay to nicely show them how to do it!!
DISINFECT.
Lysol Disinfectant Spray + Wipes – use them! They make disinfecting hundreds of surfaces in your home so easy! Think of things that are frequently touched but rarely cleaned… door knobs, bannisters, keyboards and tablets, your crayon box or reading nook! You don't need to get crazy OCD with it, but I've found the spray and the wipes (which we literally buy in bulk) make it so much easier to disinfect areas in my home. I have some of the wipes under each sink too and every couple of days during flu season I'll just grab a wipe and quickly wipe down the vanity, the sink, toilet seat cover, handle and door knob. Easy peasy. Along with keeping my homes sanitized, I'm teaching my kids to not touch everything!! My kids are the ones running their hand on every bannister possible. They touch everything!!! A short little lesson on where germs live and how to fight them will go a long way!
BE RESPONSIBLE.
If your kids are sick, please keep them home!! I get it, I have four kids. When one of them stays home from school it puts a wrench in the schedule. But can you imagine if all parents took a little more initiative in making sure their kids were healthy before sending them to school? We'd have safer classrooms and less germs.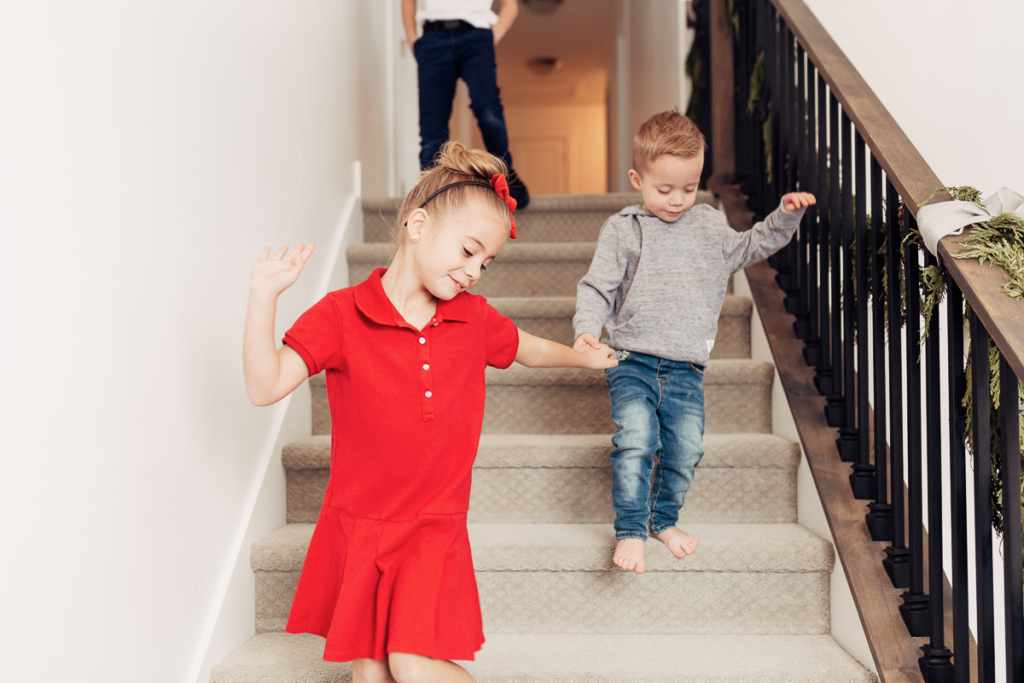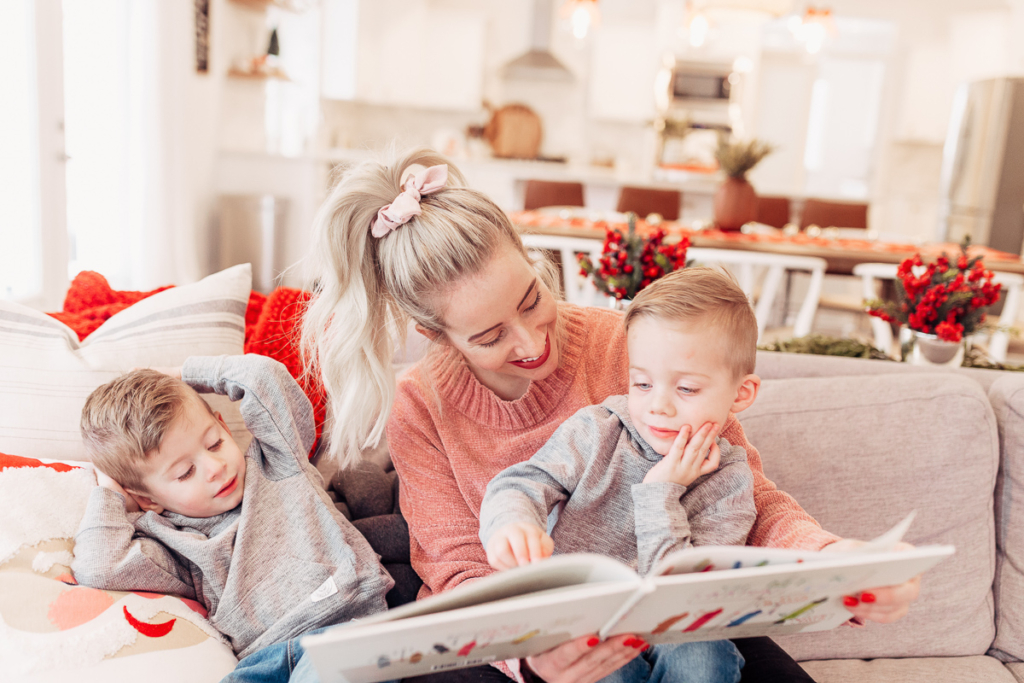 Curse cold and flu season! I'm honestly so proud of Lysol for advocating change. A little education goes a long way and I'm a firm believer that it all starts in the home. Checkout their Healthy Habits program here for more resources and information on how to teach these habits to your kiddos. If we can teach our kids about germs, how they're spread, how to efficiently wash our hands and be smarter during this season, it's going to go a long way. Join me in the One Less Sick Day program!!! Moms are a force to be reckoned with and I know we can make 2019 a better cold a flu season!
Thank you, Lysol for sponsoring this post.