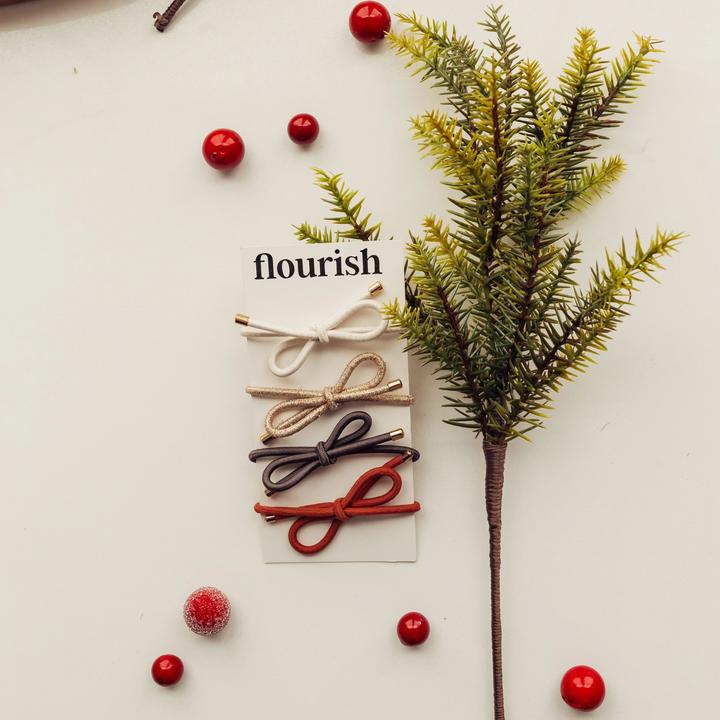 Babes! Hope you are having the best Holiday weekend and have been able to snag some fun deals on gifts!
Let's get all those friend, teacher, sister, stock-stuffer gifts off your to-do list and grab something everyone needs!
Cute hair ties/scrunchies/bows!
If you haven't checked out Flourish we've got a huge re-stock on the site. We've also got gift tags that are perfect to add a few hair ties, scrunchies, or barrettes too.
All ready for you!
You can find the tags below for download!
Gift Tag for Stack Here
Gift Tag for Singles Here