The Best Booties for Women
Today, we get hear from my darling friend Brittany, who is a pro at fashion and wardrobe styling. She is sharing her tips on how to style booties for women, which are PERFECT this time of year! If you need more styling tips you can check out her last post here or follow her on Instagram!

Probably the #1 reason I love Fall and tolerate Winter is BOOTS.
I love boots. I love big BOOTS and I cannot lie. (Insert Sir Mix alot's voice here and you get the idea.)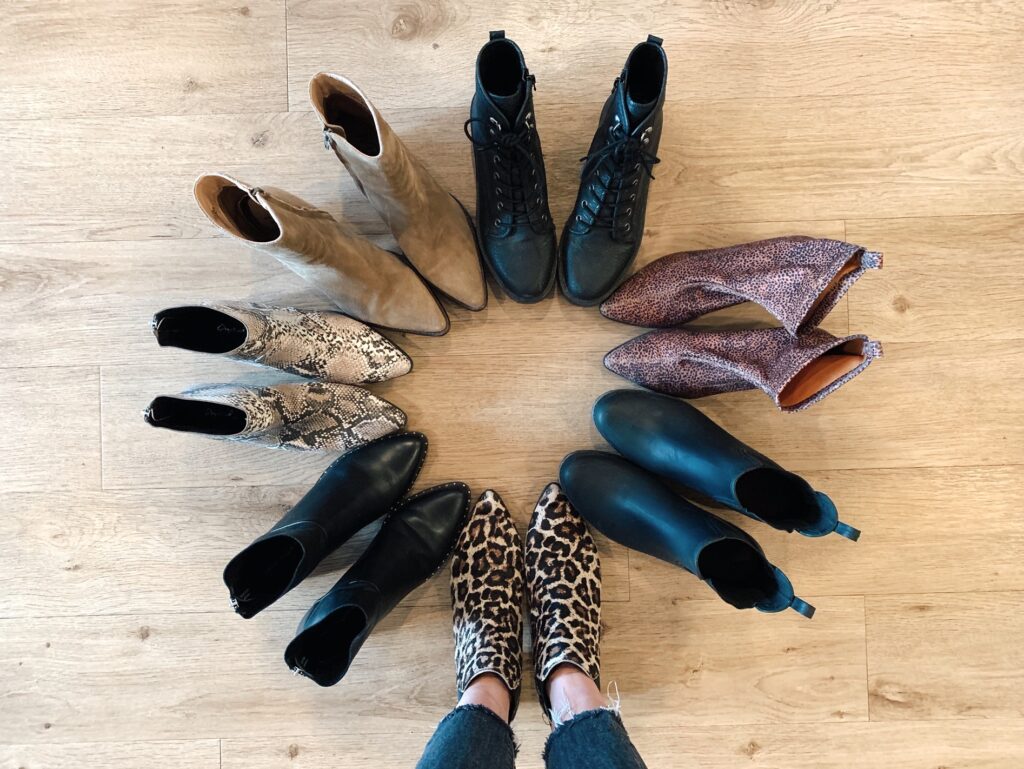 I mean, I'd take em all if I could. But unfortunately my budget doesn't work that way, so I have to be picky. I have to be strategic with my boot game. I've had to be smart about what I choose to invest in. And you guys, I've gotten really good at it.
13 years of working for Nordstrom, most recently as a personal stylist and I'll be honest, my boot game is STRONG.
So here's my run down for you.
My strategy for the season and seasons to come, I'm sure. The best of the BEST that I've found for you.
1. Pointed toe booties are hands down the most flattering. These boots are a great versatile look to easily dress up or down. Get a good black pair and a great neutral color too. I love these Treasure and Bond from @nordstrom They are decently priced, have less then a 2 inch heel, which is great for comfort and versatility, and I wear these bad boys with everything.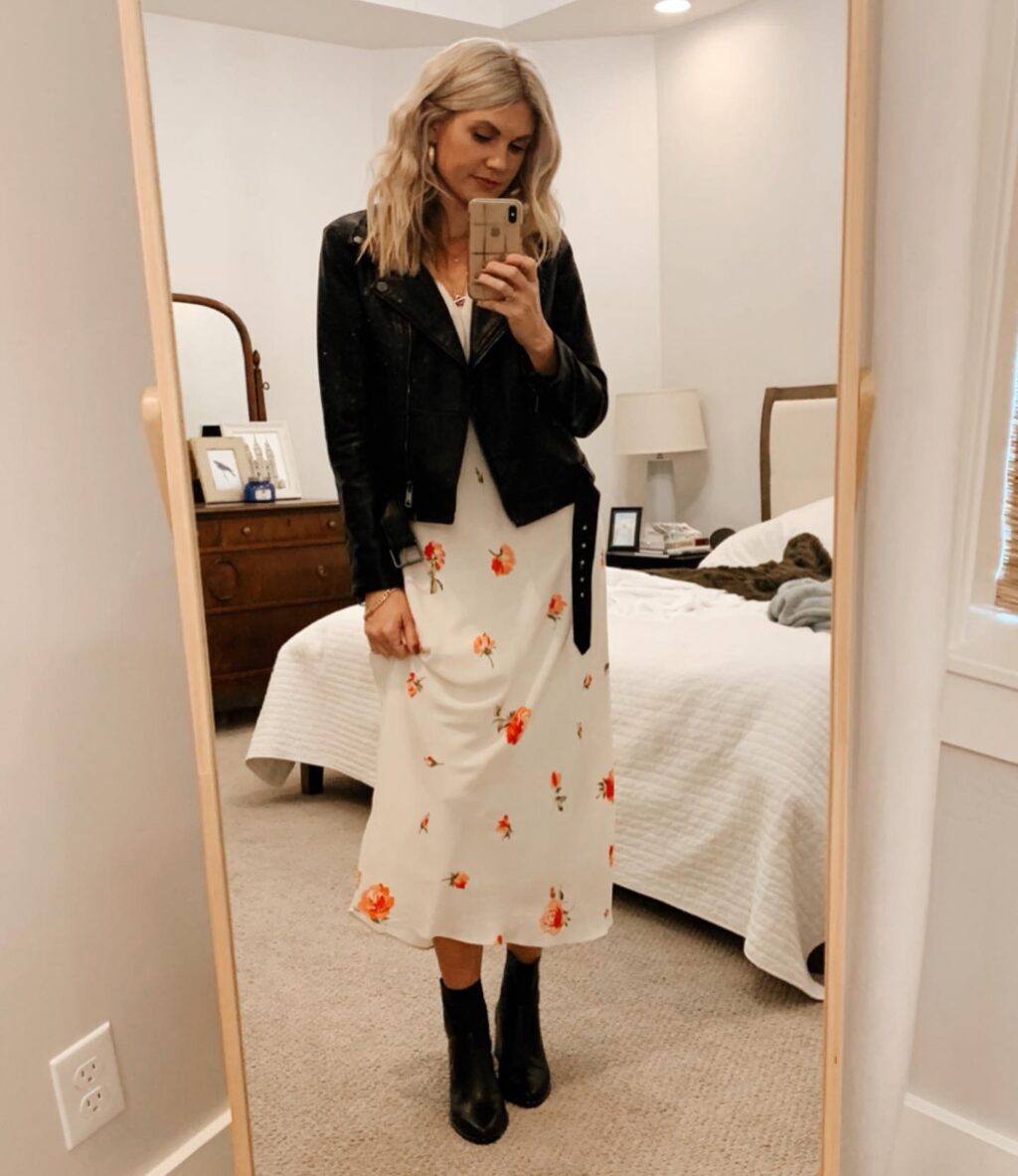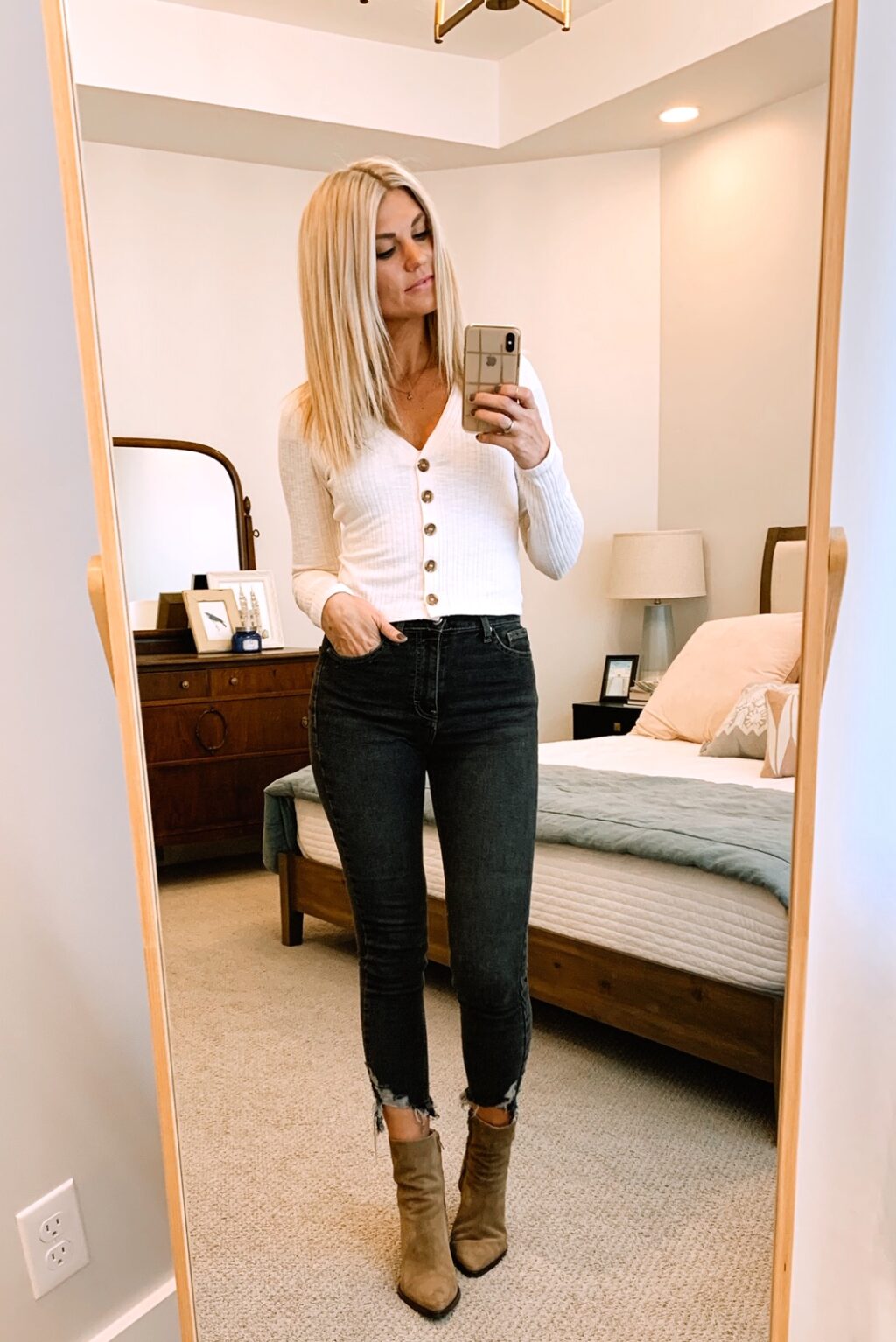 2. A slimmer and taller shaft on the ankle is also more flattering AND creates great versatility especially with the cropped, straight and wide leg denim trends right now! A taller boot shaft looks so great back to dresses and skirts and works perfectly for a classic skinny jean as well. You can't go wrong with all these options, but if you try to pull off a shorter ankled boot and a wider opening with one of these current trends, the look won't be balanced and it'll be all sorts of wrong. Wider pant leg = slimmer boot. Shorter pant length = taller boot shaft. It's all a balancing act, a yin and yang, ya feel? Creating balance within these trends is what completes the look, making it cohesive. I've been eyeing these @matissefootwear booties since last year and finally pulled the trigger (with a discount code after email subscription). They are a bigger investment, but the neutral taupe goes with everything and I get compliments on them every single time I wear them. These ones are worth it.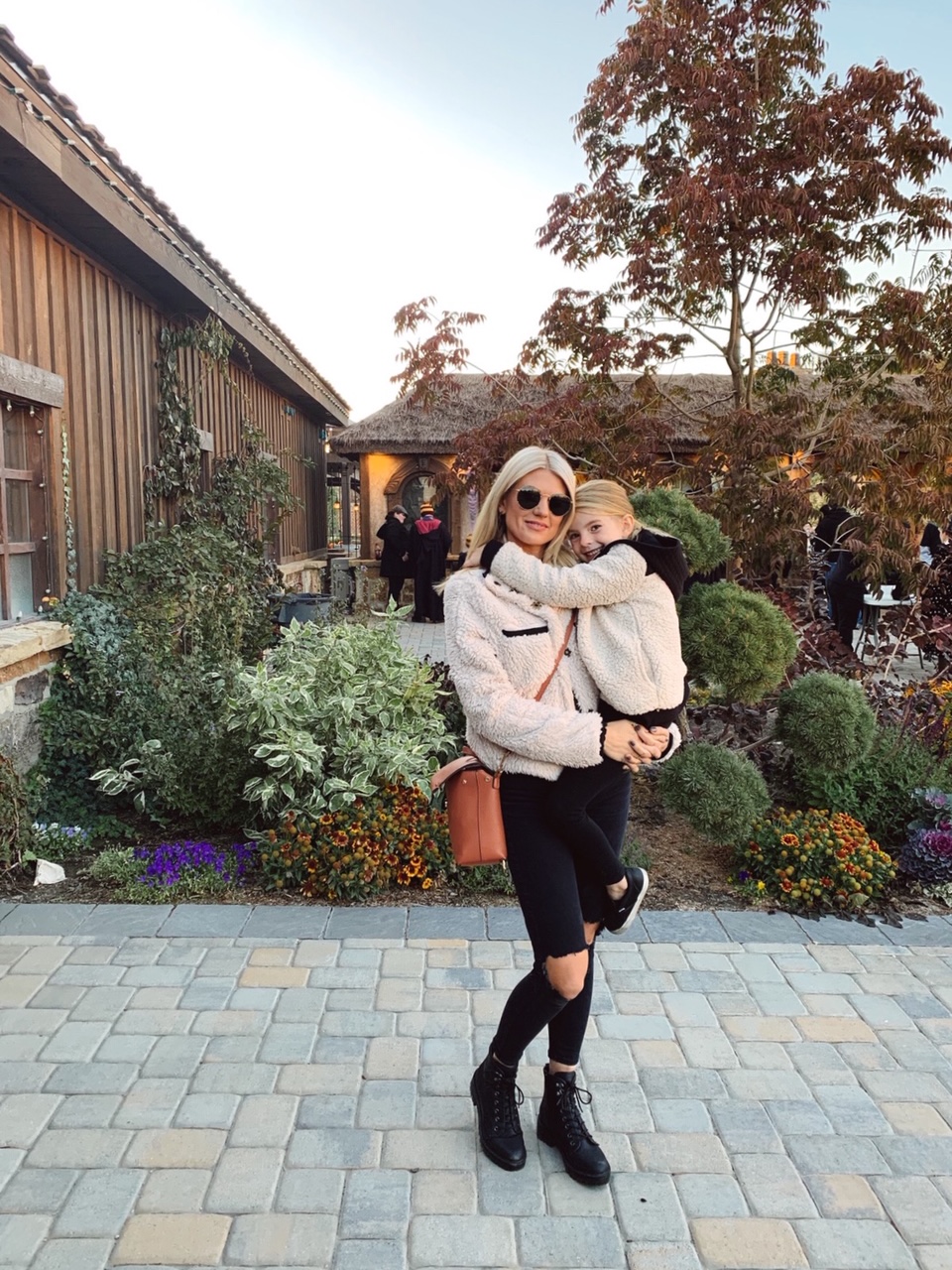 3. The 90's trend. I'm loving this right now, but just like Doc Martins came and went before, we know they are gonna do it again. So my suggestion, do it. But don't go TOO in. You might just be over them again in a couple seasons. I found these Doc Martin look a-likes at Nordstrom Rack for $45 bucks and I love them. They feel and look like good quality and they will last me til I'm over it. These are great paired with a grungier denim and a more feminine top or with an easy pullover sweater, skinny's and a trench coat. I love these for more casual and edgy look.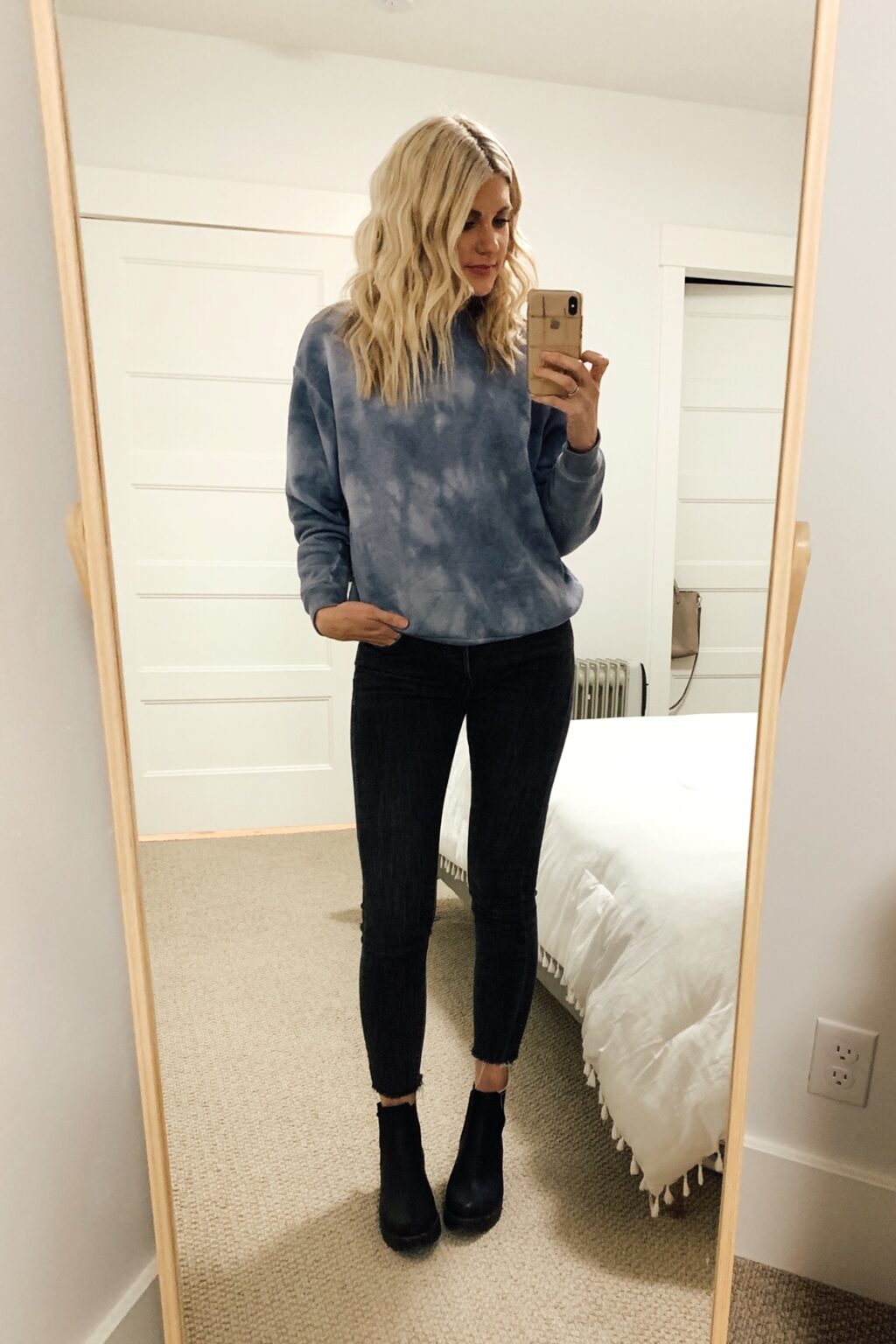 4. Rain boots: I found these Jeffrey Campbell rain boots last year and I kid you not I wore them prolly 6/7 days a week. They slip on and off so easily. They are super comfy, made for the rain and they have that 90's vibe that makes them great back to a dress or skirt and your every day jeans and a sweater. This season they are on sale for only $35 bucks and they are a serious MUST in my book. And again, you may be over the rounded toe/ platform look in a couple seasons but you won't be out anything at this price. RUN.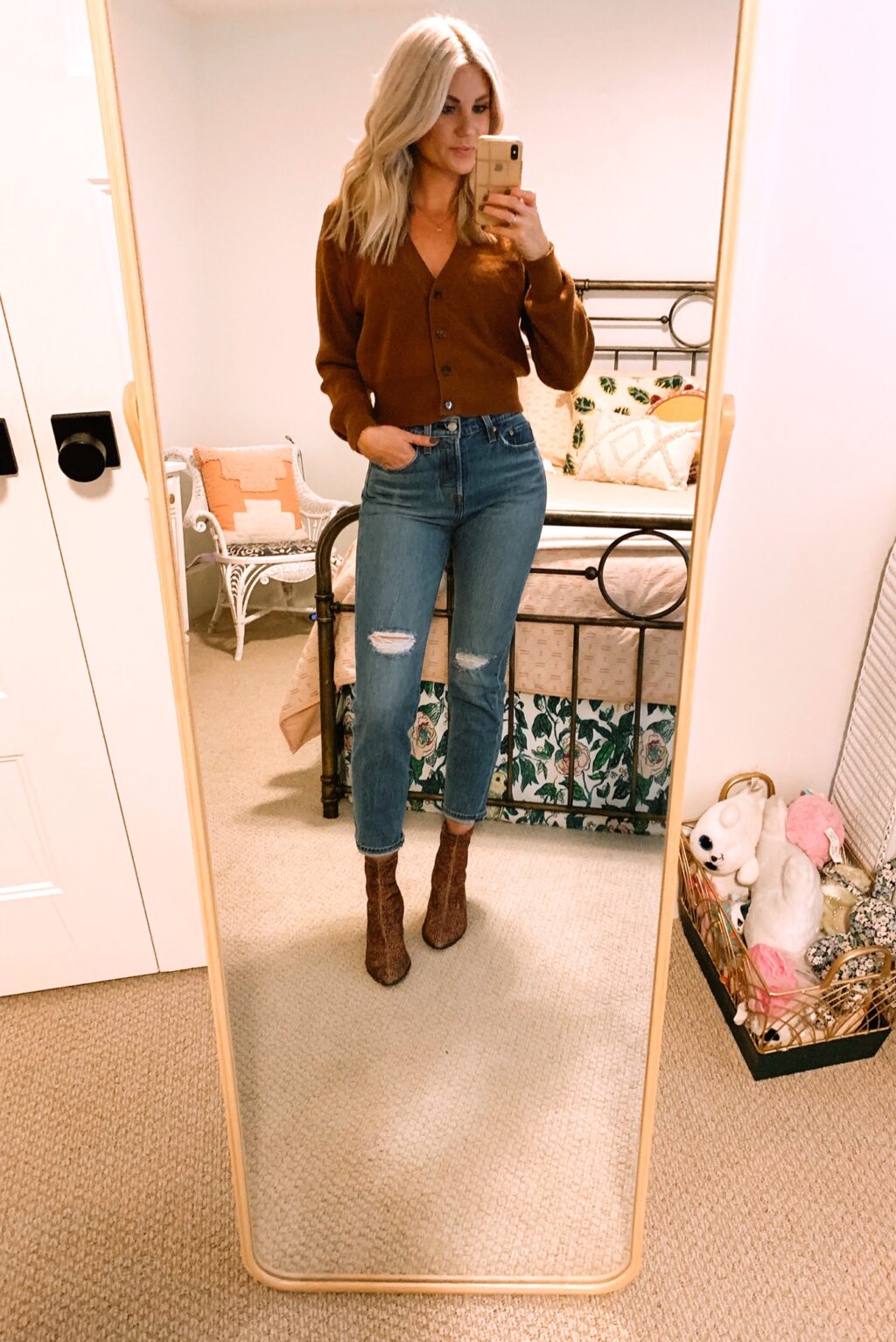 5. Leopard print everything! Am I right?! At this point my blood may be leopard print but I'm not complaining. I consider it a neutral and it pretty much goes back to everything. The print and neutral tones just add a little something something to all the bleakness of the colder seasons IMO. So find yourself a good leopard print bootie, and stick to my tips listed above. Pointed toe, taller boot shaft. Or if you wanna go for the 90's vibe invest a little less in the price tag. There's a lot out there but here are a few of my favs…
Public Desire Charlie Snake Boot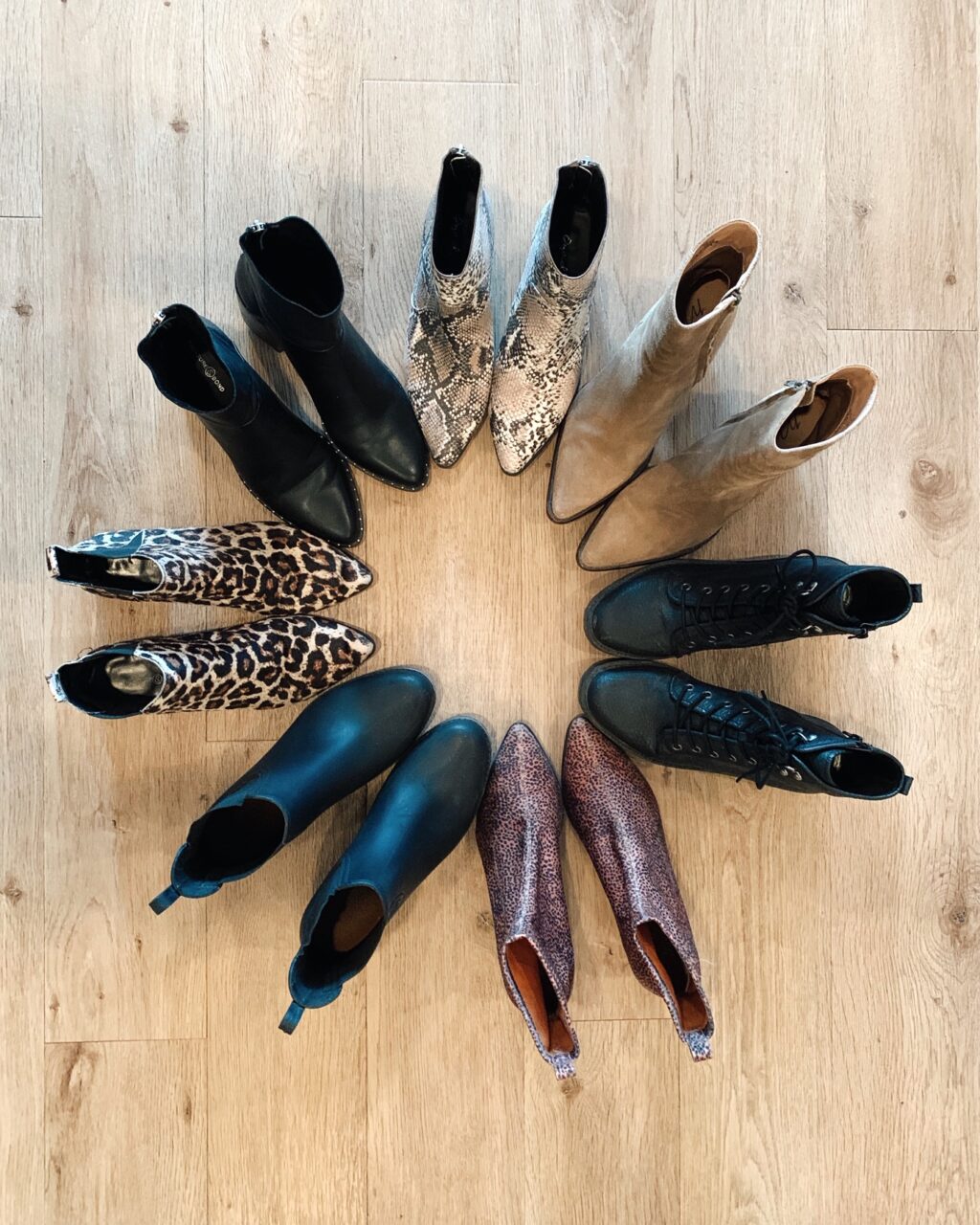 Stick with this bootie game plan and you can't go wrong. These 5 styles will easily complete your wardrobe this season. You won't end up over spending on things that will just take up space in your closet and you WILL get the most bang for your buck. Now you that ain't THAT average groupie… Baby's got BOOTS.
Sorry babes, had to. haha
XO- Britt