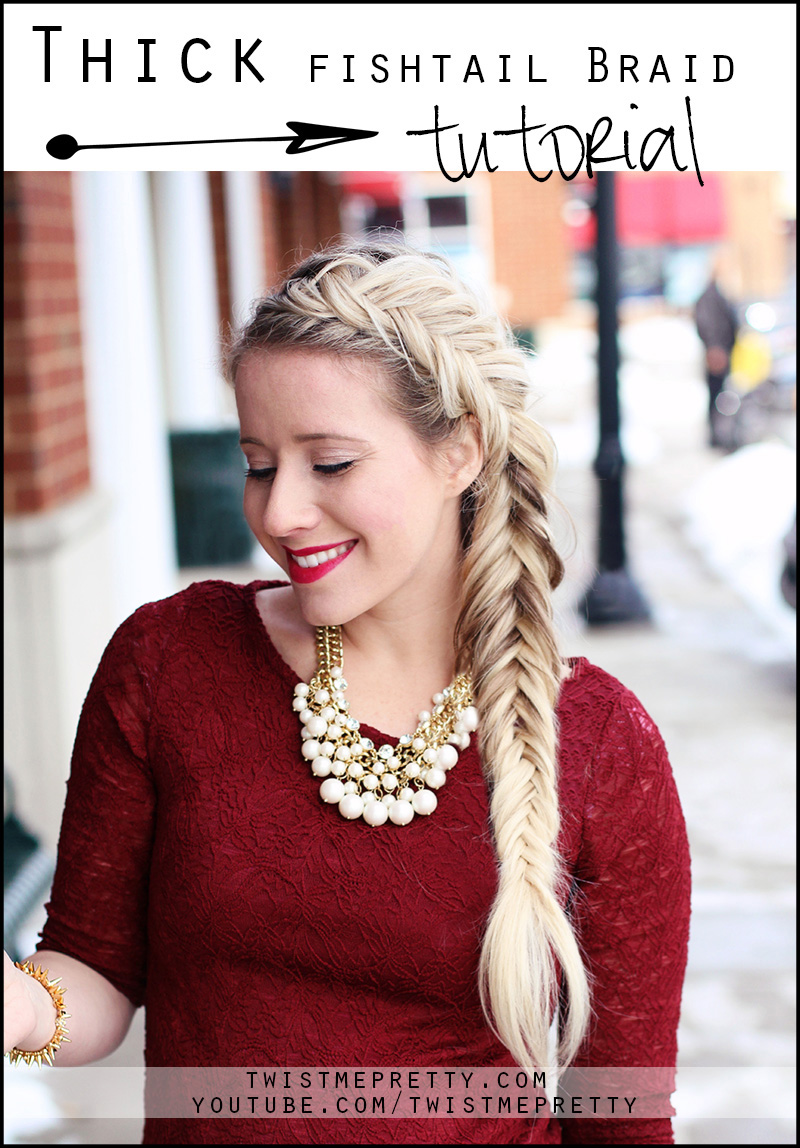 You guys begged and pleaded and emailed and commented and finally drove me crazy enough to make a tutorial on this fishtail braid! Haha, seriously though. Have I ever mentioned how much I love going crazy over your emails? It's just about the best kind of crazy a girl can get! Anyway, this braid is nothing new or fancy which is why I never thought to make a tutorial for it. But alas, you must know how to dutch fishtail braid and so if you don't, this video is for you! Follow the jump for the tutorial
This video was obviously sponsored by Kenra Professional but there are a few things you need to know. I turn down soooo many companies that want to collaborate. And anything I recommend or shout out on this here blog is because I truly believe in the brand and in the product. So don't you worry that I'm only sharing these products with you because I am getting compensation. C'mon now, my integrity is worth more than a few bucks! Now that that huge elephant is out of the way!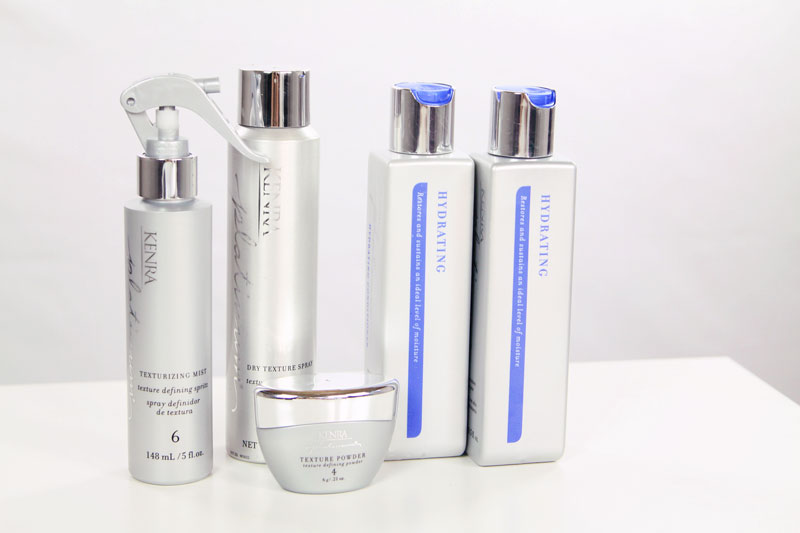 Prior to this video I washed my hair with the Kenra Platinum hydrate shampoo and conditioner. It protects hair color and restores moisture to the hair – perfect for my dry blonde tresses. Because my hair was so squeaky clean I used a few texture products to help me get some of that needed grit back into my hair.
The first product I used in the video is the Kenra Platinum Texturizing Mist. This gives your hair a beachy feel and adds defined texture. You can use it while your hair is damp but I like to use it when it's dry to help give my curls or straight hair some dimension. It's slightly comparable to my most favorite product in the entire world, Redkin Wool Shake, that has been discontinued. HOW COULD THEY?! This doesn't give as much texture but it does help revive curls on second/third day hair which is why I loved the Wool Shake so much.
The second product is actually new to the Kenra Platinum line, it's the Texture Powder. It's very similar to a dry shampoo powder and you lightly shake the powder onto your dry hair at the scalp and then blend it in with your fingers. It not only absorbs excess oil but it creates really great texture and fullness to the hair.
And the last product I used, one of my most favorite Kenra products is the Dry Texture Spray. If you have fine hair this is an absolute must. It adds body, fullness and texture so that the hair stays styled. It also absorbs oil and impurities and it leaves the hair with a really pretty matte finish. You'll loooove this product!
And last but not least – my most favorite hairspray in the entire world – Kenra 25. I don't know why I didn't take a picture of it with the rest of the products, but you need it. Like yesterday. I can't even describe why it's so amazing but you'll never want to use another hairspray in your life haha!! You don't need very much of it and so the can will last you forever, but it just does an excellent job and works hard for you all day keeping those fly-a-ways down or giving you extra volume or giving you some texture to work with when braiding. Just trust me mmk?

I hope you guys enjoy the video! I just upgraded from imovie 09 to the new one and the learning curve is driving me insaaaaanneeee! This is why I don't upgrade my programs until they're finally so old I can't hardly use them haha! Are any of you the same way?!