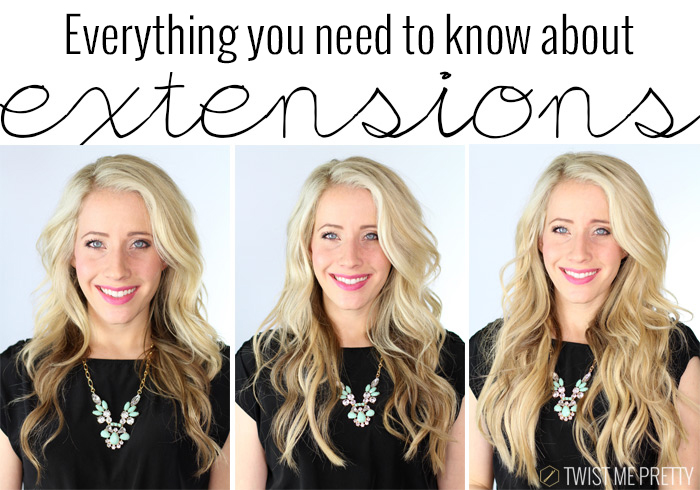 All my own hair: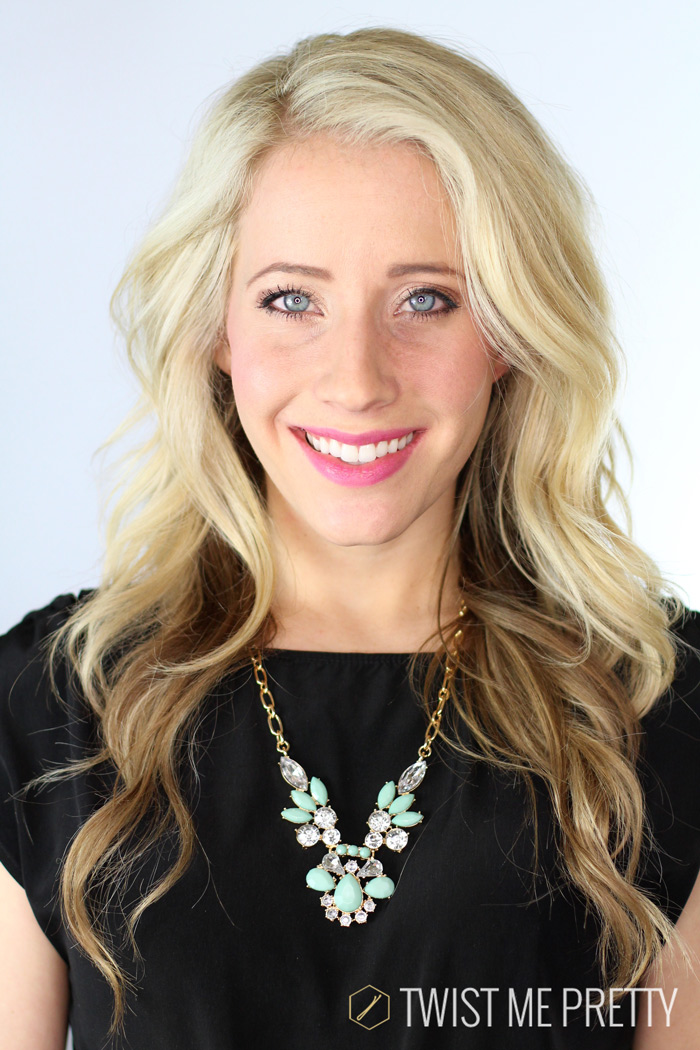 Added two of the smallest wefts: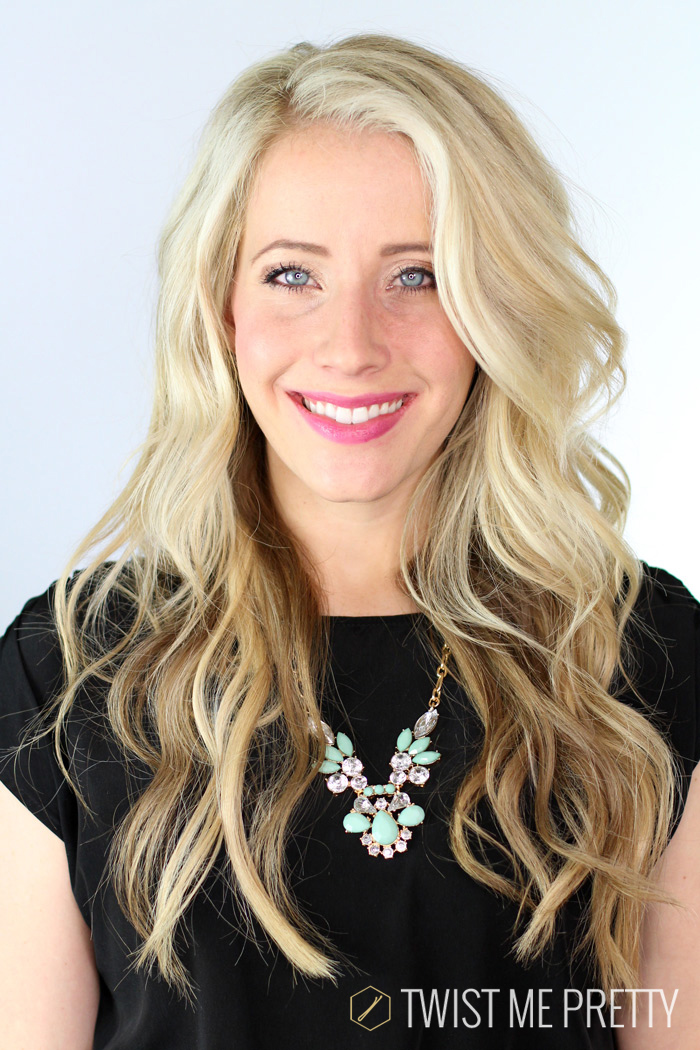 All the hair:
Before we get any further into the 30|30 challenge I absolutely have to go over hair extensions. I feel like just within the last few years hair extensions have become more acceptable. I remember when I got my first set of extensions for my wedding. They were the Jessica Simpson clip-ins and I was so paranoid everyone could tell. The hair was synthetic, so I couldn't curl it how I wanted and it looked so different from my real hair. I seriously felt like I was this big huge fraud! Seven years ago it was embarrassing to wear fake hair. Keep those extensions a secret! Don't let anyone know! Now, while you don't want people to know your hair isn't real, hair extensions are all over the place. Everyday women are wearing them, people know how to spot a girl who has them in and it's no longer this big hush hush secret. While there are many types of extensions, I'm most interested in clip-ins. They have become this amazing tool for many women who have struggled with thin hair. You don't have to commit to them 100% of the time, they last longer, they're cheaper, they're less maintenance and the list just goes on.
So there's a couple of questions I want to answer.
Because everyone and their mother is wearing extensions, do I need some too? Absolutely not. Up until the last few months I rarely wore extensions. Once for my bridals and then I wore the halo couture extensions a few times in outfit pictures. Other than that they just never fit my lifestyle. I will say that most of my life I've had long, thick hair. I wasn't self conscious of my hair and it was just never a problem for me. There have been a few years of my life though that I absolutely hated my hair. Once in college, right before I got married I chopped it all off because a stylist fried it. And once after I'd gone back blonde from being ombre and it turned orange. During those years I would have given anything to have beautiful hair again. If you hate your hair and it makes you self conscious and you're negative about yourself because of your hair, maybe investing in some clip-ins isn't a bad idea? They're definitely not a fix-all. Confidence and beauty comes from the inside and if you struggle with those things, I don't think that having extensions is going to change that. But if they'll help you to feel better about yourself, even if it's just a little bit, I think why not?
What brand do you recommend? I've tried my fair share of extensions. For the last three years you guys have been asking what brand of extensions I recommend and for the last three years I couldn't respond because I hadn't found anything that I absolutely loved and couldn't live without. After awhile I just stopped searching and thought that fake hair was crap and that it wasn't ever going to change. Then a couple months ago I met Laced Hair. I first found out about these extensions from Maskcara and I pretty much love everything she promotes so I thought I'd give them a try. I honestly can't live without them. The hair is absolutely gorgeous, it doesn't matte, it doesn't tangle, it lasts foreevver and it looks so natural. At the end of the day you get what you pay for. You can find cheaper extensions but they'll be short lived and they won't look as nice or as natural as the Laced Hair. The extensions I wear are called I-Do Clip-Ins from Laced Hair and the color that I have is the golden blonde mix. The extensions that I do not recommend, like don't waste your hard earned money are: the Jessica Simpson extensions, Bellami Hair, the extensions you get from Sally's Beauty, and bombshell extensions.
Halo Couture Extensions vs clip-ins: The only extensions that I've actually endorsed on the blog thus far are the halo couture extensions. The hair is really great and they work really well for what they are. I have two major issues with them. The first was the invisible wire. I like to try new styles and wear my hair different and that invisible wire was constantly getting in the way. I couldn't pull my hair off my face because the wire would lift. And then the second thing was that all the hair was connected to one weft. It was just a TON of hair! It was so gorgeous but as a mom I found that I didn't have many places to wear that much hair! With clip-ins you have the versatility to wear all the hair, or just some of the hair. They are far cheaper than any other extension, they're less damaging (than classic extensions) and they're so fast to put in. Also, you can curl them once and the curl will hold forever.
How do I wear extensions so they look natural? It's really important that you match your hair color. Try to get the color that matches your mid-length and ends more than your roots. The mixed blonde color that I have is a little too light near the roots but no one ever sees that part and the mid-shaft and ends matched perfectly. So do your very best to pick a color that will match your own and then if it needs to be fixed a little you can have your stylist touch it up when you go in next. And then make sure to get them cut. The key to having them look so natural is to add some subtle layers and texture to the hair. It's hard to blend extensions if you have a blunt hair cut. So just know that if they come and they're a little too long or the color doesn't match perfectly, just take them into your stylist and have her color and cut them so that they fit you. And that's how it is with any and all extensions.
In the photo below I'm wearing the two smallest wefts of the laced hair i-do clip-ins. I think it's the perfect amount of hair. It really adds just enough thickness to my ends but it's not so much that it looks fake. In my opinion, the purpose of extensions are to enhance what you already have. They're not to make you someone that you're not.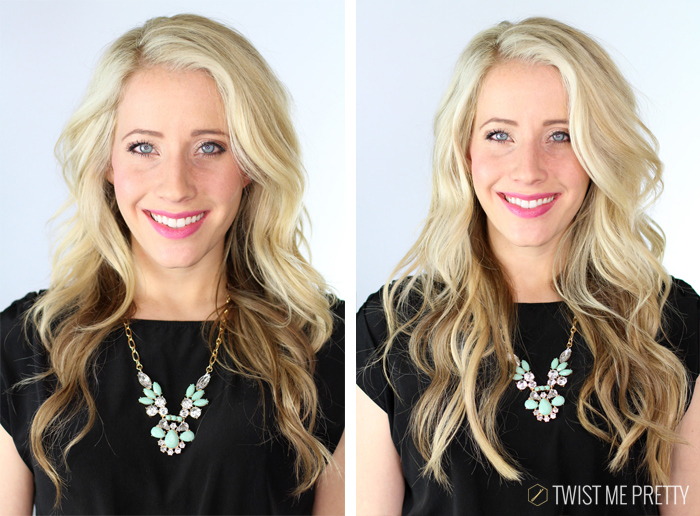 I'm wearing all the wefts below. It totally changes everything! I feel like I look so different with all that hair! It'd be gorgeous for a photoshoot, a wedding, a pageant etc… Anywhere that you want to add a lot of drama. I wouldn't recommend all of it though if you're going for something a little more natural and subtle.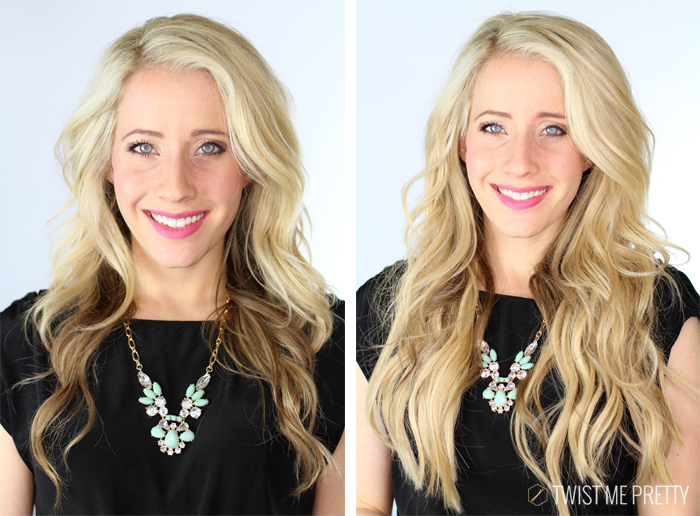 In conclusion. If you're looking to invest in some hair extensions I'd go ahead with the I-do clip-ins. Whether you're looking for just a little extra thickness, a tiny bit more length, or a full on overhaul, these extensions will be perfect for you. But I get it, extensions aren't for everyone. They weren't for me a three years ago or even a year and a half ago. Up until this point I've never done a hair tutorial with them. I feel like there are so many ways to fake bigger hair and I've done my best to teach you how to work with what you have. You don't need extensions. Over the last few months though, I've really enjoyed playing with them and wearing them out. I honestly can't imagine not having them at this point. From here on out I will tell you when I'm using extensions, I want it to be very clear. Extensions definitely make photos a bit more "glam". And when you're trying to sell hairstyle tutorials, sometimes that's just whatcha gotta do!
What are your thoughts on extensions? Have you used them before? Which ones have you loved or hated? I'd love to open up a dialogue! Watch the video below to hear my thoughts and see what they are and how to put them in!
** The laced hair extensions are on back-order because the demand is so high. Pre-order them and just be patient. You don't want to regret investing that type of money on another product **
This post was not sponsored or paid for by Laced Hair. I did receive hair to review but it was not contingent upon a positive review. All thoughts and opinions are my own.