If you couldn't tell by now – I LOVE all things beauty, hair, and pretty things. What can I say? I am a girly girl! Which makes FabFitFun boxes one of my favorite things!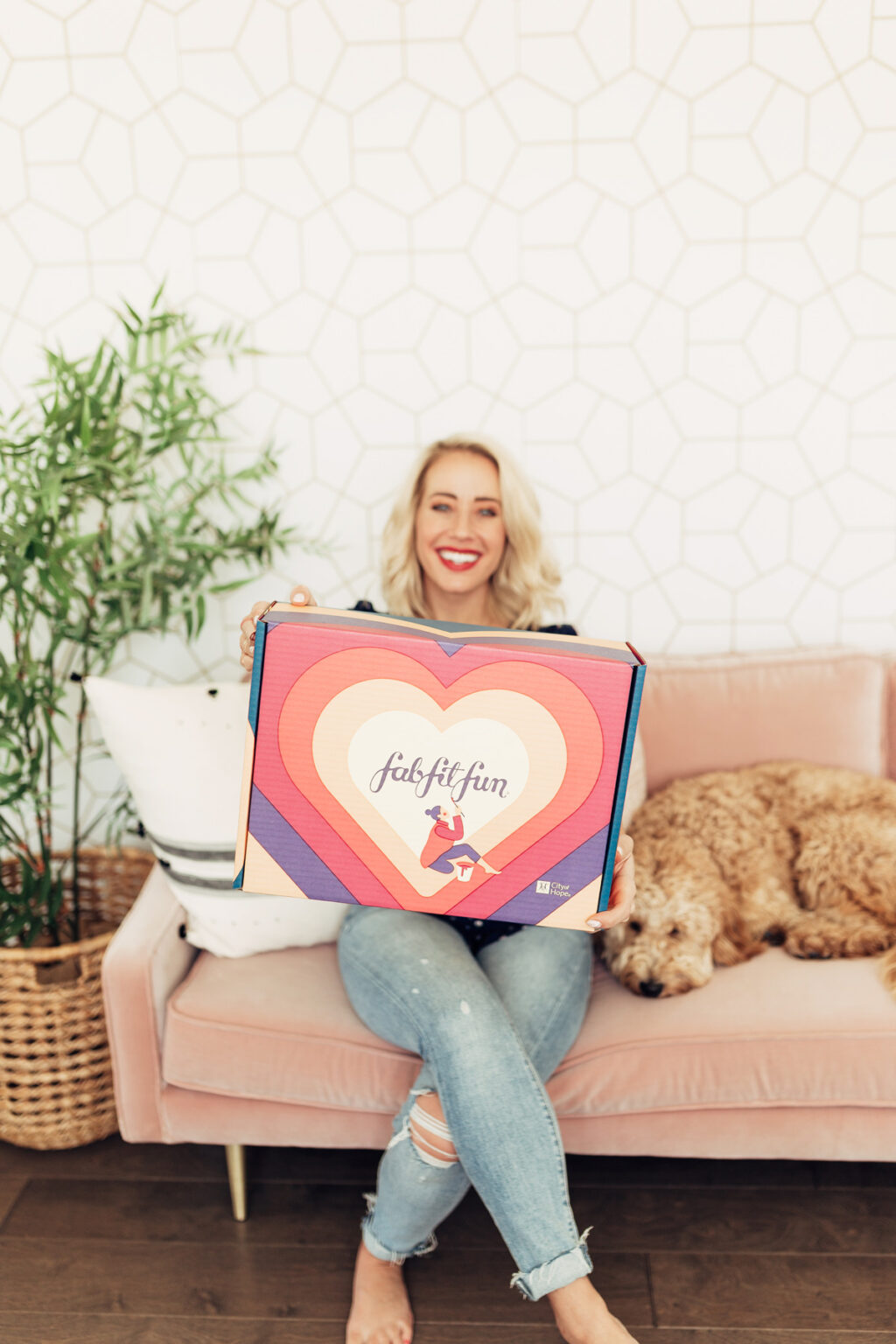 The FabFitFun boxes are always spot on with new items I love, some of them I didn't even know I needed. Plus, the fact that they come in the mail seasonly with an air of surprise makes it even more fun! Getting your box is like getting happy mail and is a fun way to get a little self-care in. Who doesn't like surprise presents right?
WHAT IS A FABFITFUN BOX?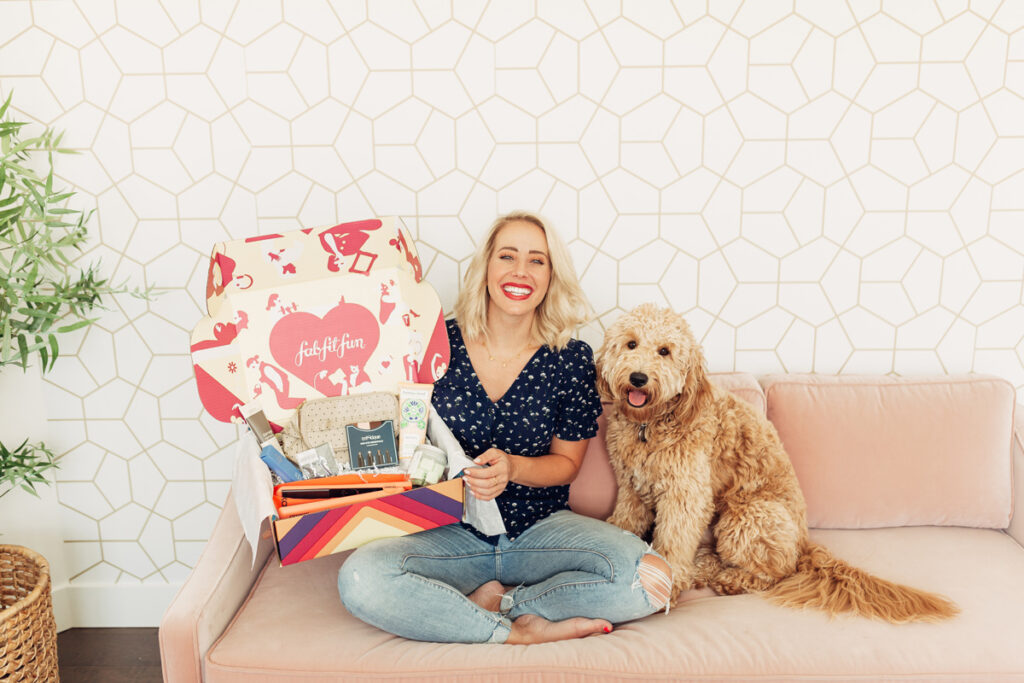 Don't know what FabFitFun is? Well I would love to fill you in! It is s a quarterly subscription box, meaning you'll only receive it four times a year. Each box contains $200+ worth of goodies from skincare, makeup, home, fitness, fashion, and more.
These are FULL-SIZE products. These are not little samples – they only give you full-sized, name-brand products.
WHAT IS IN A FABFITFUN BOX?
Without further ado let's take a peek at what is in the latest FabFitFun box I received!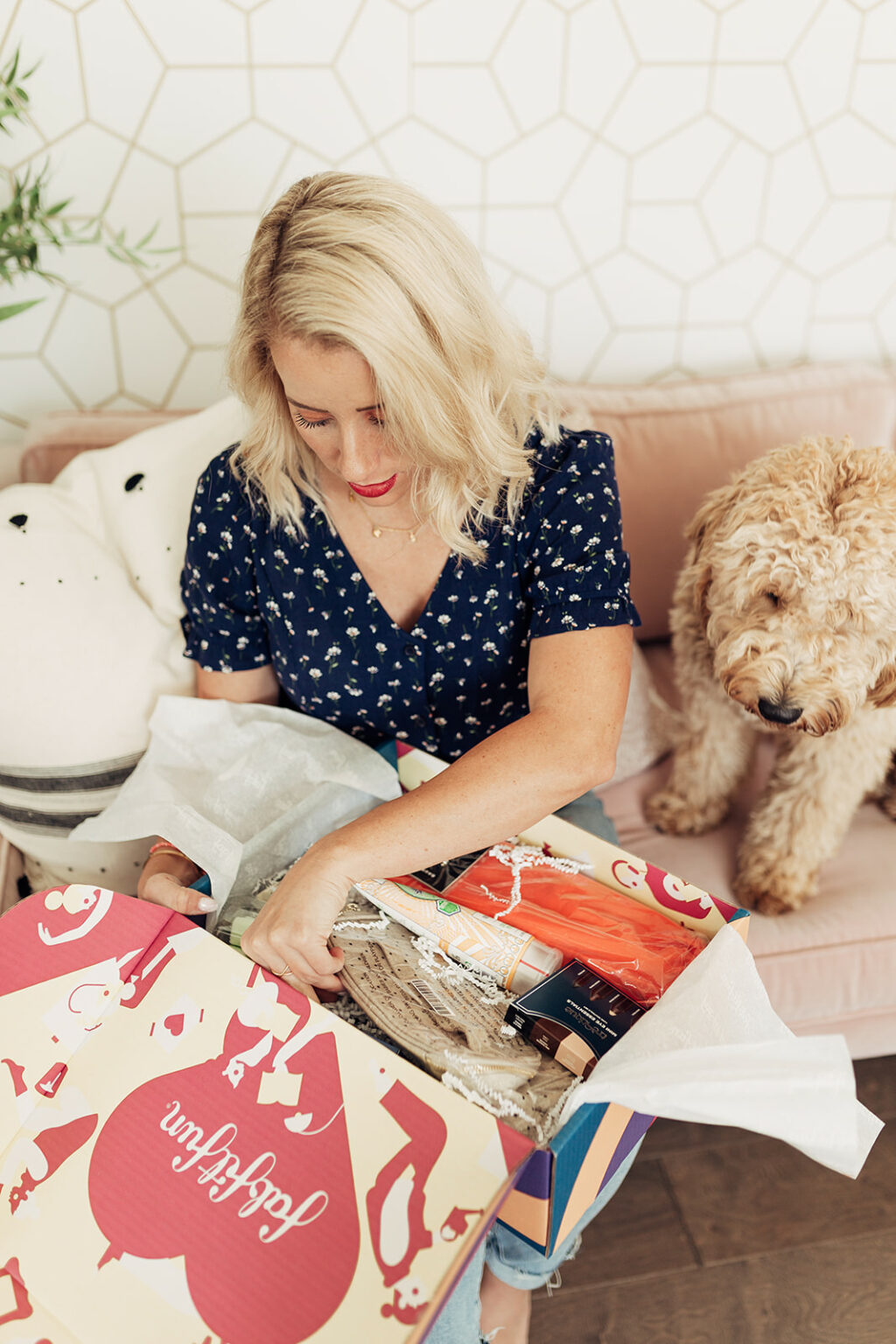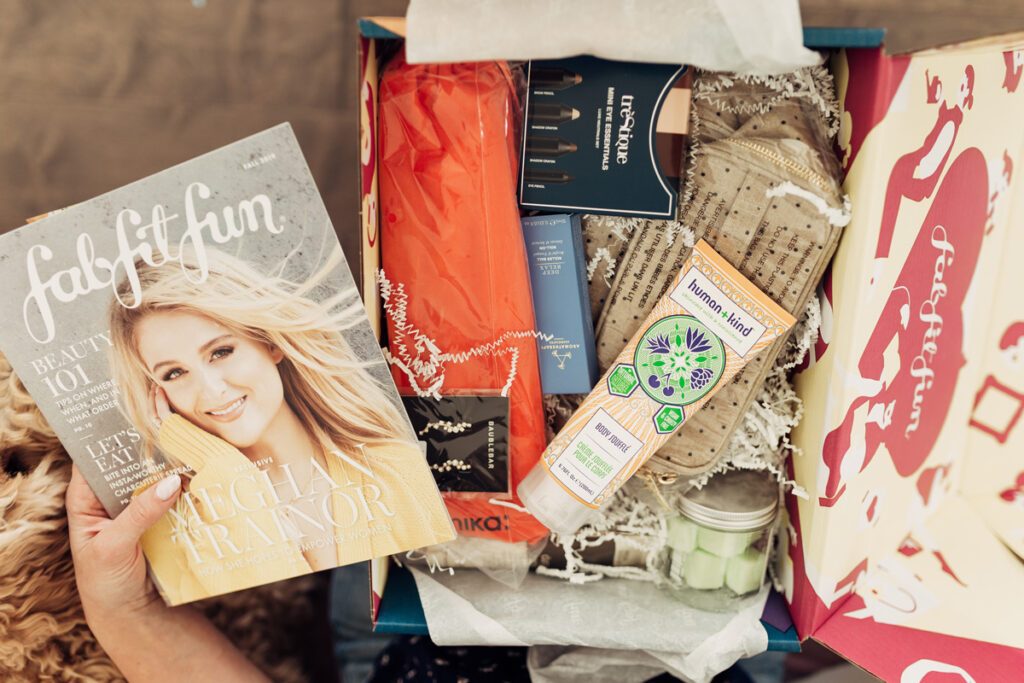 How fun is this box!? Even the outside of their boxes are darling. Every season they have a new and beautiful design. You will receive a magazine that gives you the details of the products included in your box. Tip: If you want to be surprised by each item, make sure not to look at that until after you are done.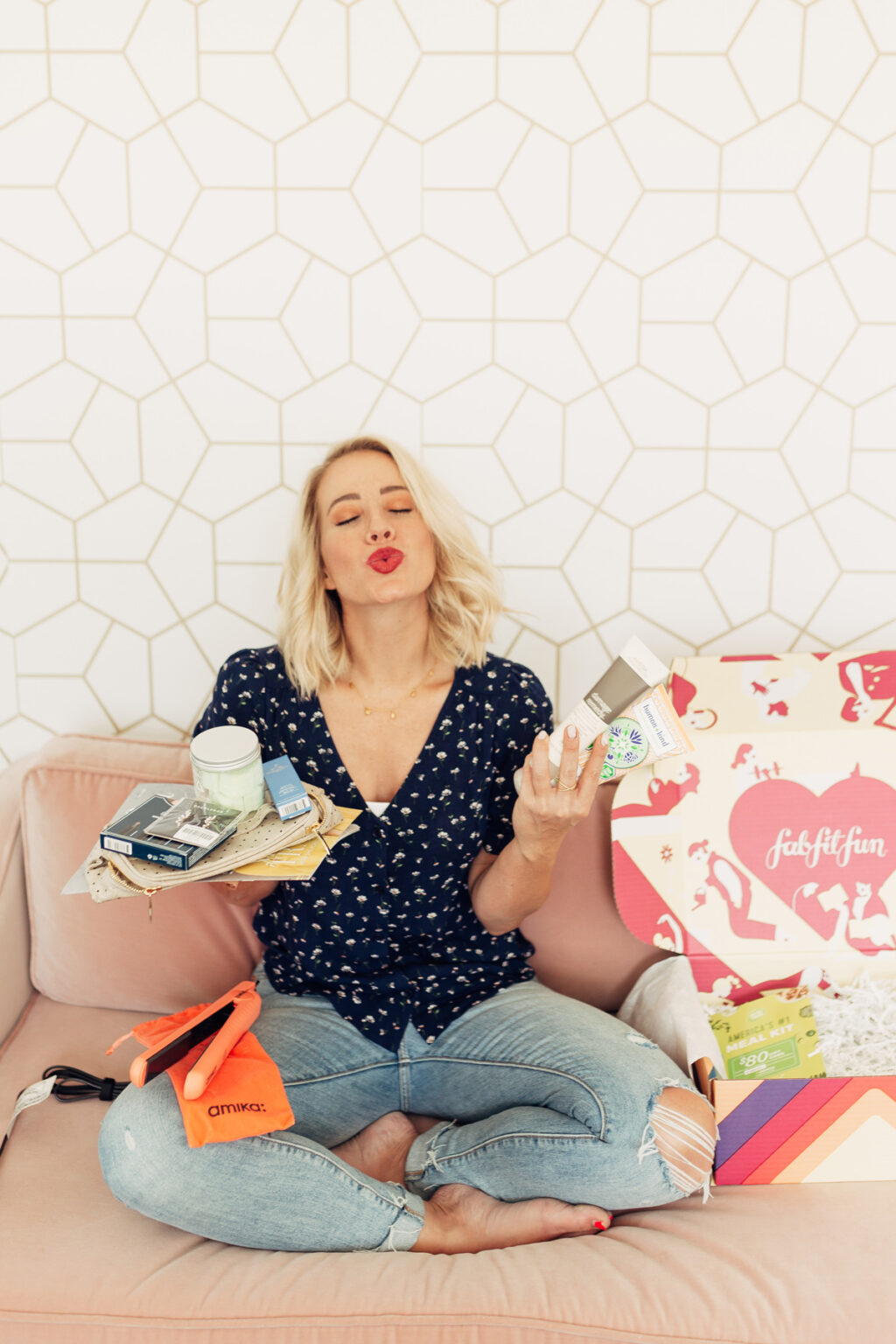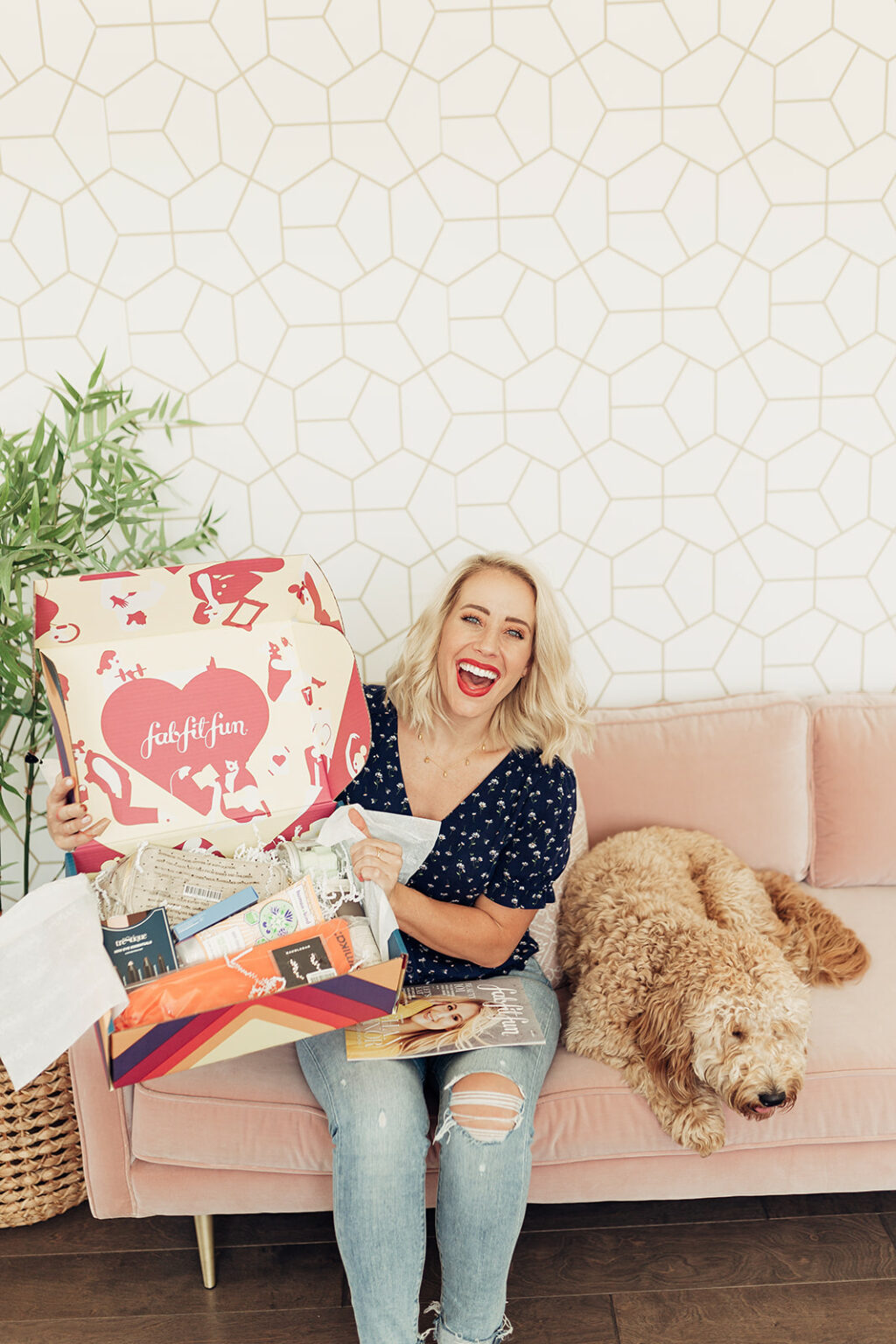 I can't wait to try these Harper + Ari Exfoliating Sugar Cubes and follow it up with the Human + Kind Body Souffle.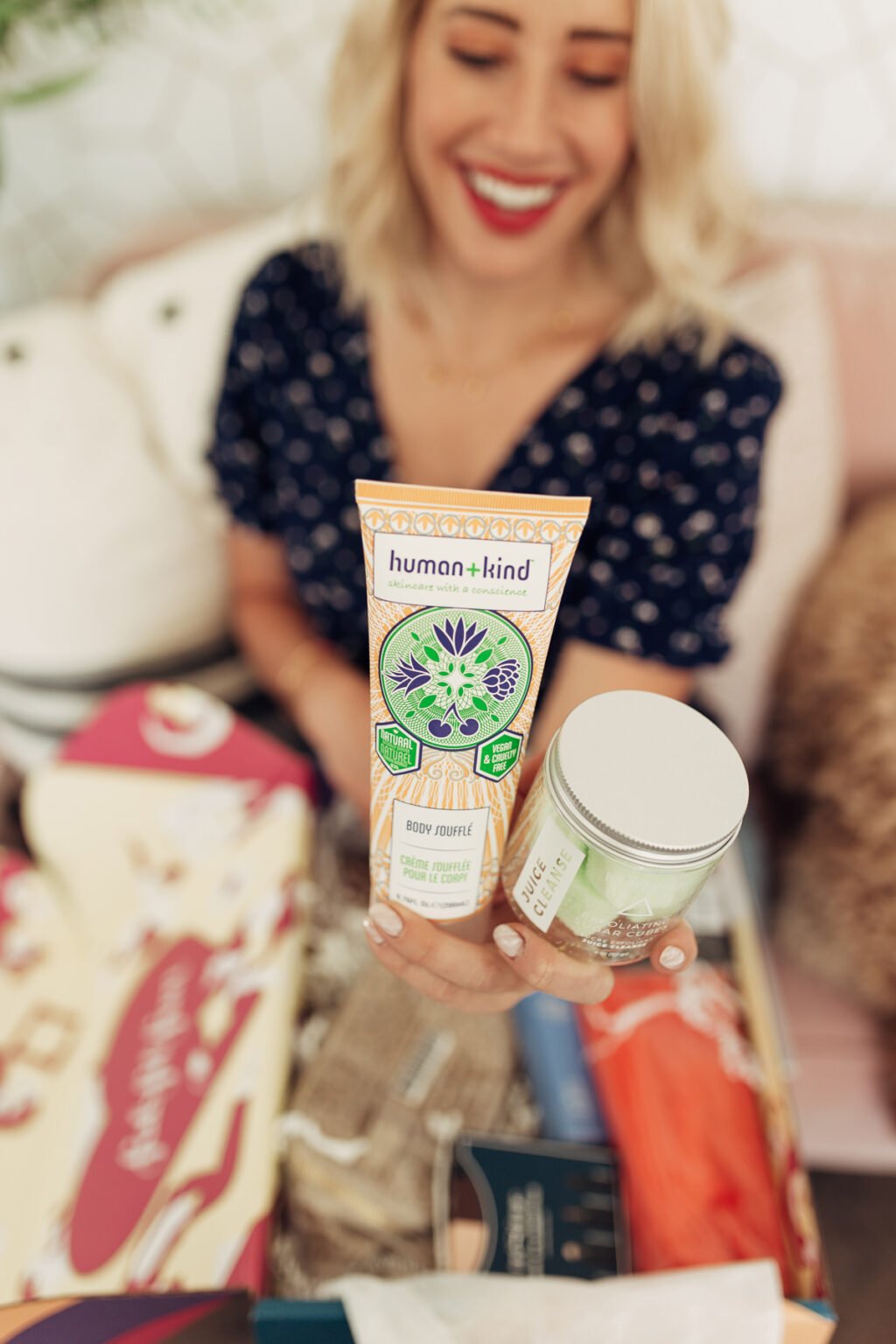 Use this link and coupon code "TWISTMEPRETTY" to save $10 off your first box! Regularly $49.99 a box.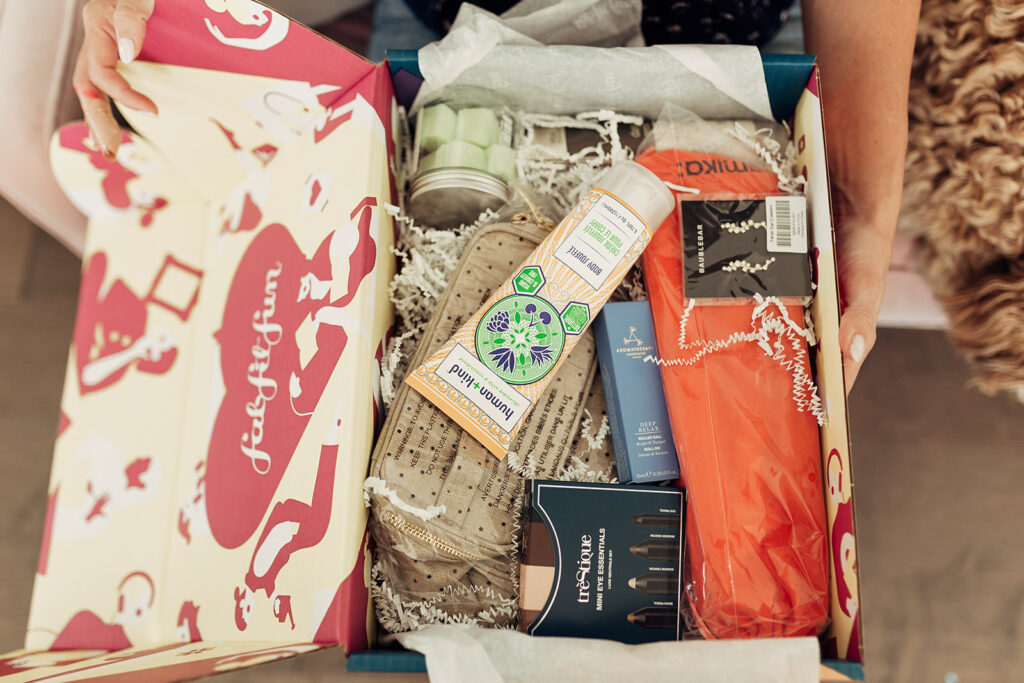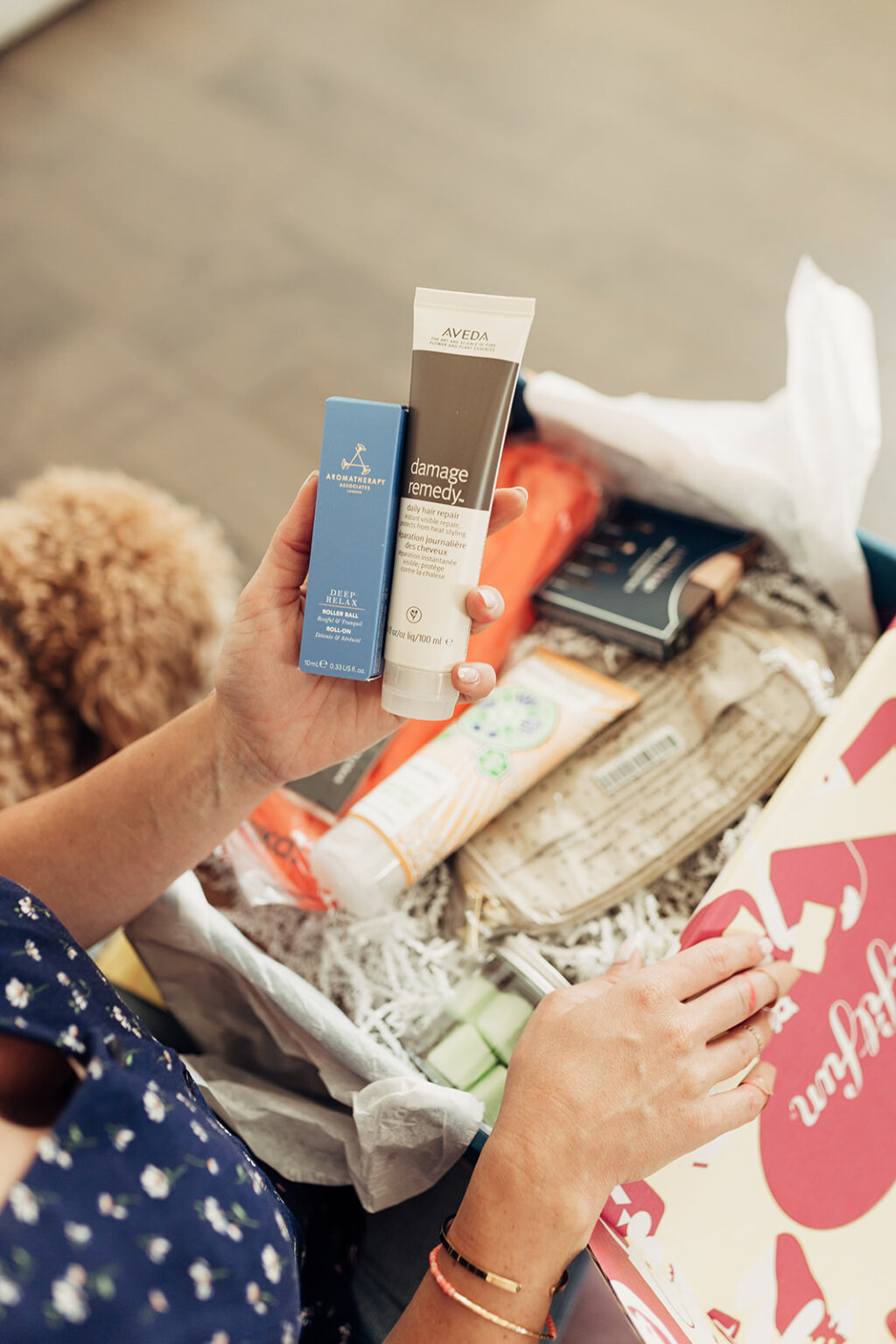 I've mentioned in previous posts how much I love the Aveda Damage Remedy Daily Hair Repair.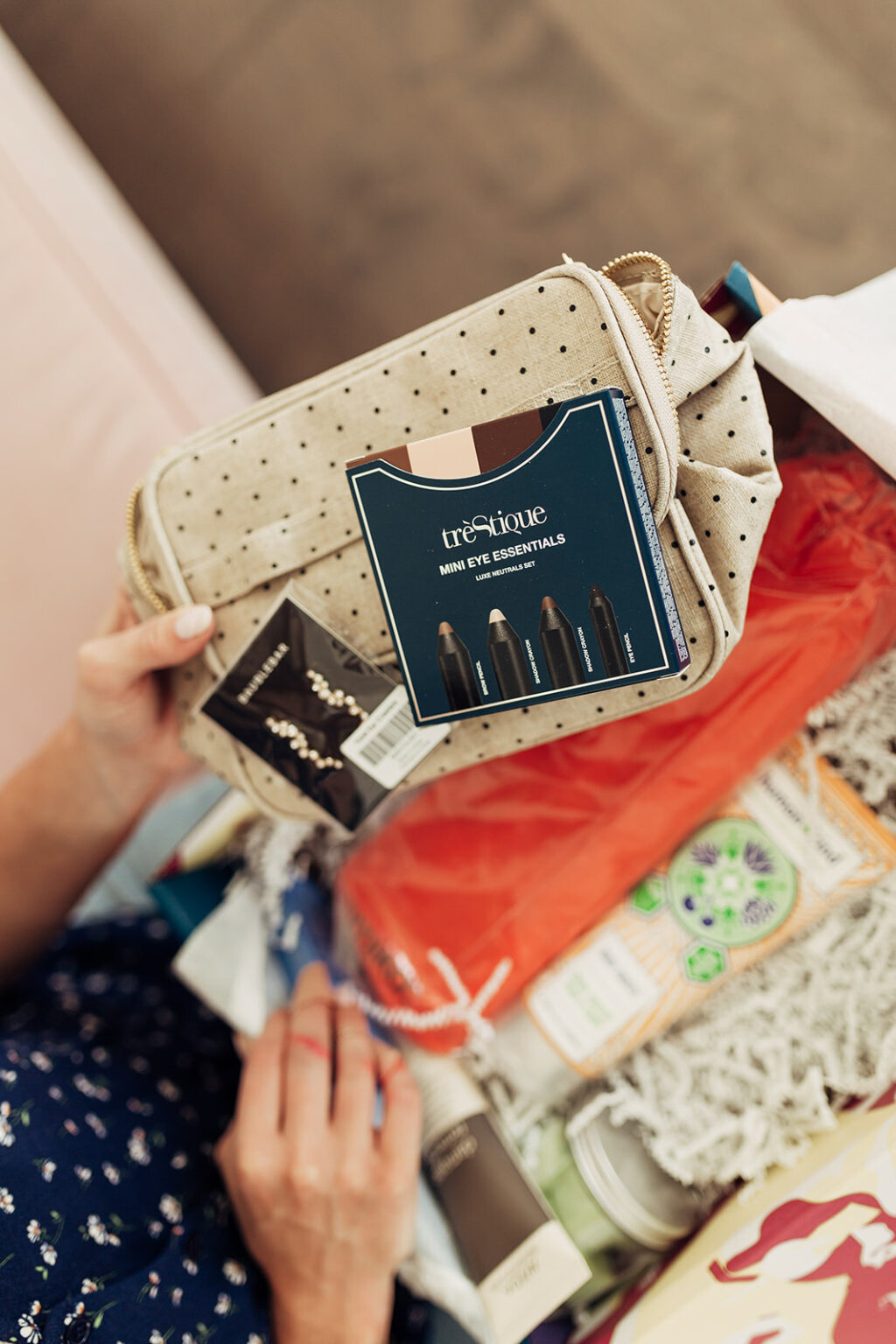 This Kate Spade New York Lunch Tote is SO cute and I'm excited to try out the treStique Mini Eye Essentials!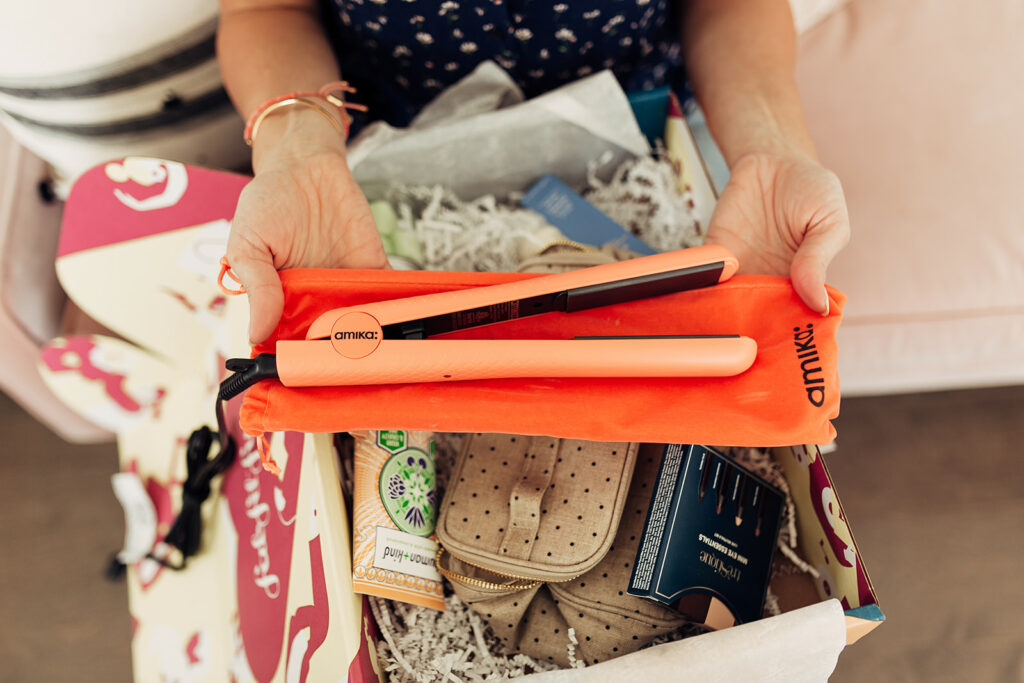 I was shocked to see the Amika Strand Perfect Ceramic Styler in the box because it's an $80 Value! 100% solid ceramic plates Generates ionic, far-infrared heat, ensuring safe and even heat while preserving moisture and protecting the cuticle. This is my favorite color + it comes with a little travel bag. Fab Fit Fun doesn't mess around. Full sized products and always name brands.
If you haven't signed up for FabFitFun yet, use this link and coupon code "TWISTMEPRETTY" to save $10 off your first box! Regularly $49.99 a box.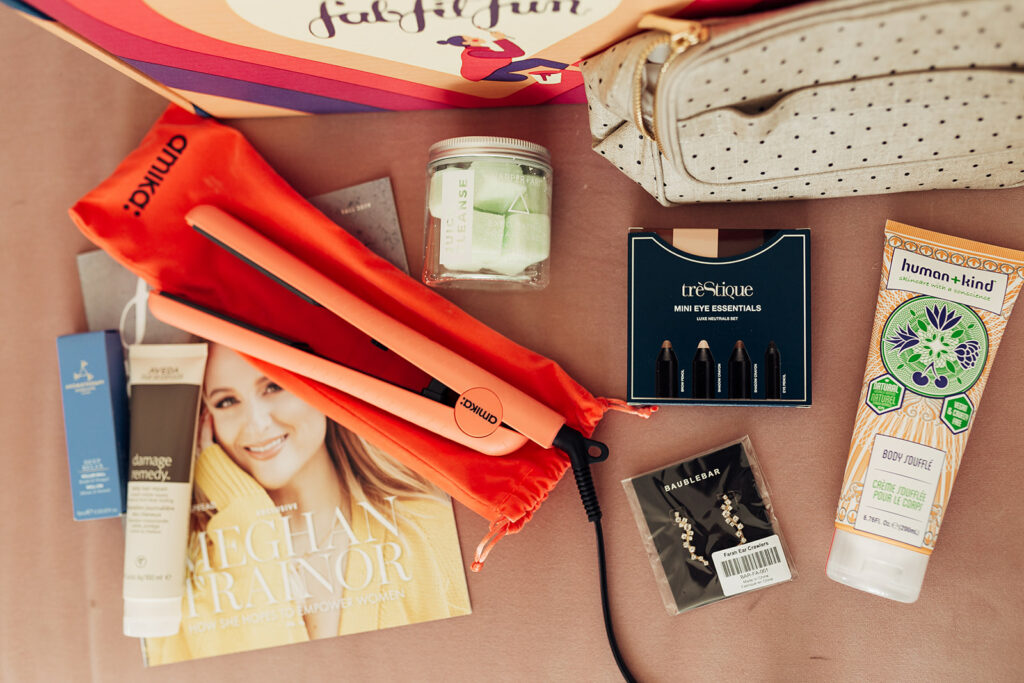 HOW MUCH DOES FABFITFUN COST?
After seeing all of the great items in the box you may be thinking the price is pretty high, but that is another great perk of the FabFitFun box! You get $200 worth of products for less than $50 dollars.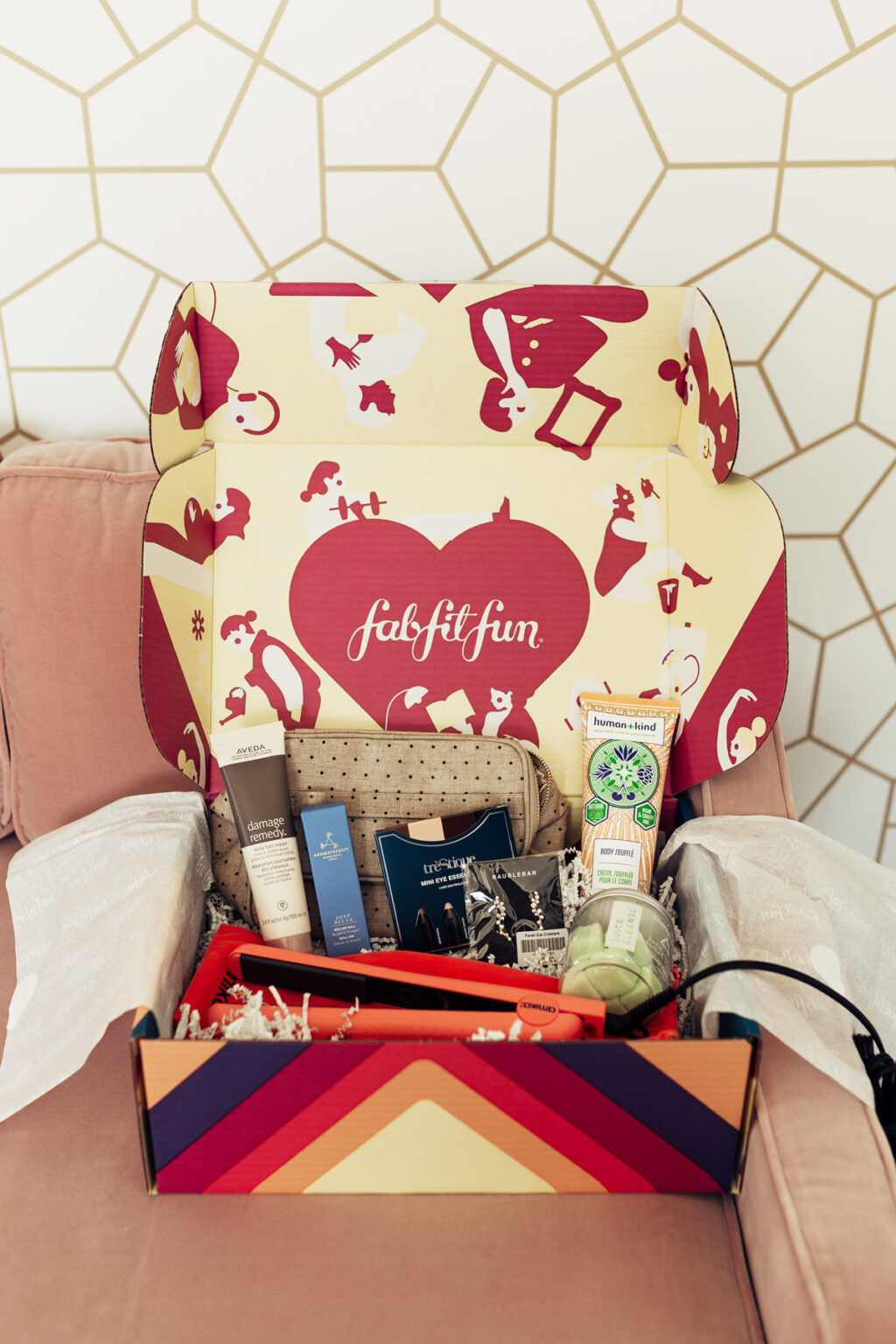 There are two different memberships that you can choose from – Seasonal or Annual – and the boxes will cost you $44.99-49.99 EACH, depending on your membership choice.
As a seasonal member, you will receive a quarterly box and will be charged $49.99 each quarter, just before your box ships. Your subscription automatically renews each season unless you decide to cancel before your upcoming bill date.
As an annual member (or Select Member is what they call it), you will pay one upfront fee of $179.99 (totaling to $44.99/box) and will receive all four boxes for the year. Your subscription automatically renews each year unless you decide to cancel before your renewal date. Select Members, have their box shipped first, you'll have more box customization options, and get first dibs on add-ons before seasonal members.
From what I have received either subscription is well worth it, although the annual membership does have those extra perks.
HOW DOES IT WORK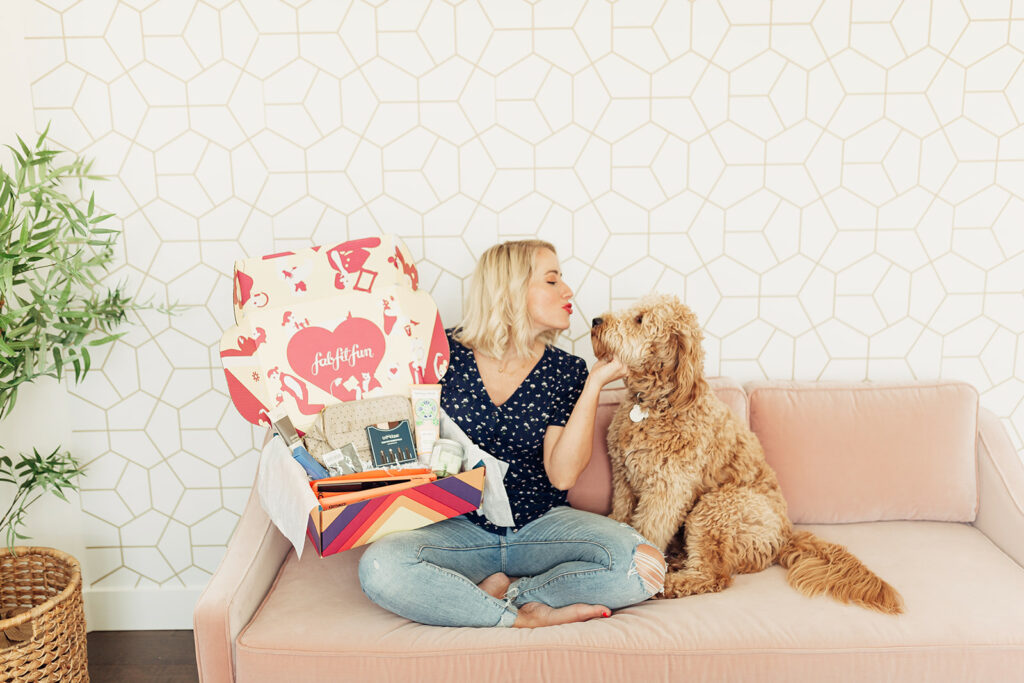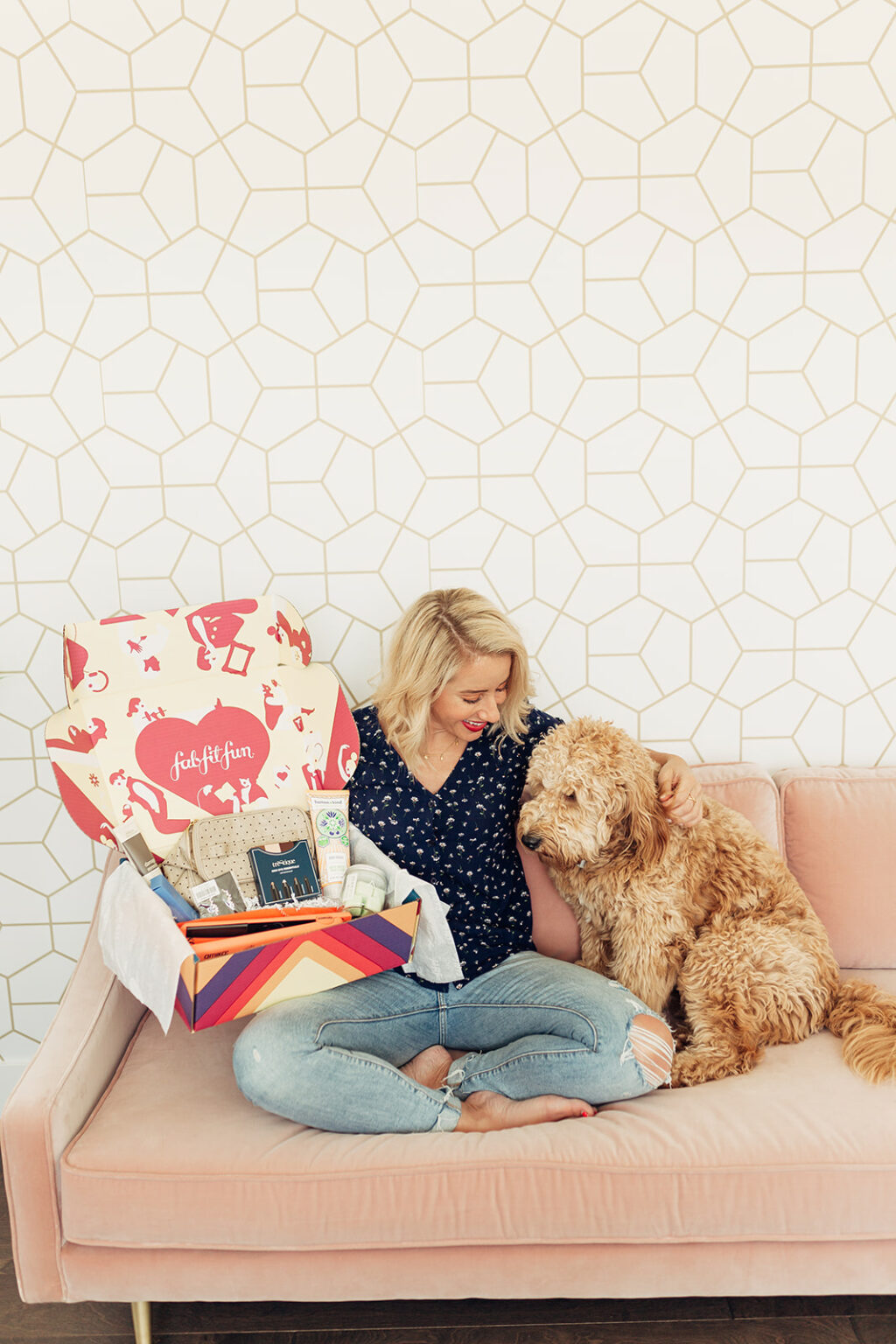 When you first sign up for FabFitFun, they will have you complete a personalization survey which gives them insight into your interests and wants. They ask questions to find out more about your product preference, fitness profile, beauty profile, and more.
As you can see, I have a preference towards hair products and I received some great things! I especially love the Aveda Damage Remedy I have mentioned in other posts and tutorials.
You will also receive a survey after you receive your box, asking you to rate the overall box as well as each individual product. This feedback is used to help curate future boxes, plus, each survey completed enters you into a drawing for a year's worth of free boxes!
BUT WAIT, THERE'S MORE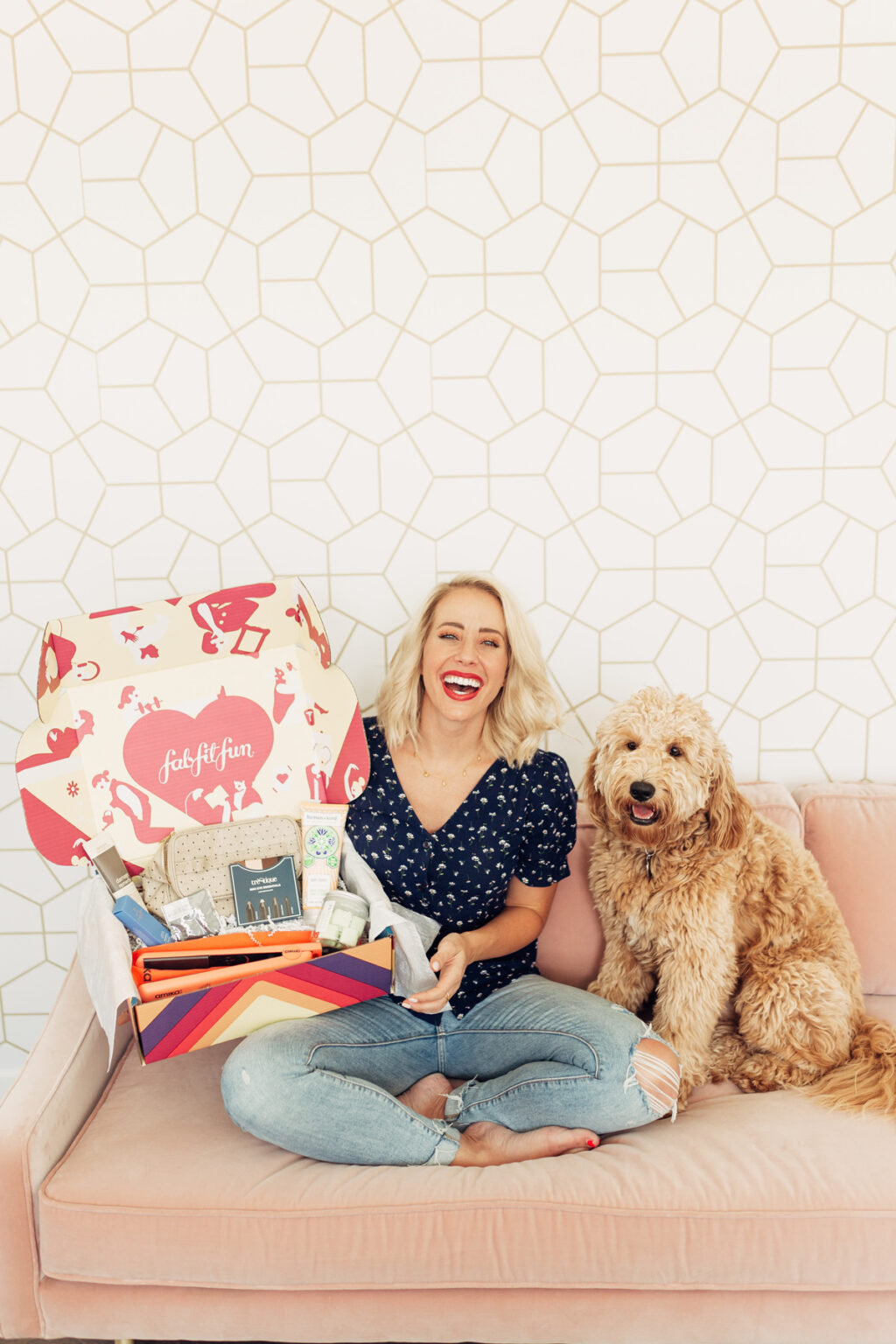 FabFitFun works hard to create a community with their subscribers. They want their subscribers to be as involved as possible and do so with features such as customization, add-ons, FabFitFun TV, and more!
1. Customization: FabFitFun gives you the opportunity to pick some of the goodies you'll receive in your upcoming box. You will receive an email weeks before and choose from some different options. If you love both options, you can usually purchase the second item for a small fee (usually $5-15.)
2. Add-On's: You can purchase additional items to include in your box at the FabFitFun Add-On's Shop! Just like the customization, you'll receive an email saying that Add-On's are available and you can login and select any you may want.
Keep in mind, these are not replacements for any of the items in your box, these are IN ADDITION.
3. FabFitFun TV: This is just for Select Members, FabFitFun tv is a free streaming service that features hundreds of videos. It includes things like workout videos and cooking shows.
4. Exclusive Offers: You can snag some amazing online deals from partnering FabFitFun brands. These change on a regular basis, so if you see a deal you love, it's worth committing too!
Use this link and coupon code "TWISTMEPRETTY" to save $10 off your first box! Regularly $49.99 a box.
My last tip on the FabFitFun box is that if you do happen to get something you don't think you will use or you may have multiple of, you can give them as gifts and it's a great way to save money on great qualities.
I hope you enjoyed this peek at the latest FabFitFun box and try it out yourself! It is so fun! Have you received a FabFitFun box? If you did I would love to hear what your favorite item you have received is.
-Abby