Hey babes! I just shared a little video on IGTV of how I curl my short hair with a curling wand. IGTV is a little weird with their links and people were having a hard time finding the products and tools I was using in my last video so I thought I'd make a quick post so you can find what you need to a little bit easier.
How To Curl Short Hair With A Curling Wand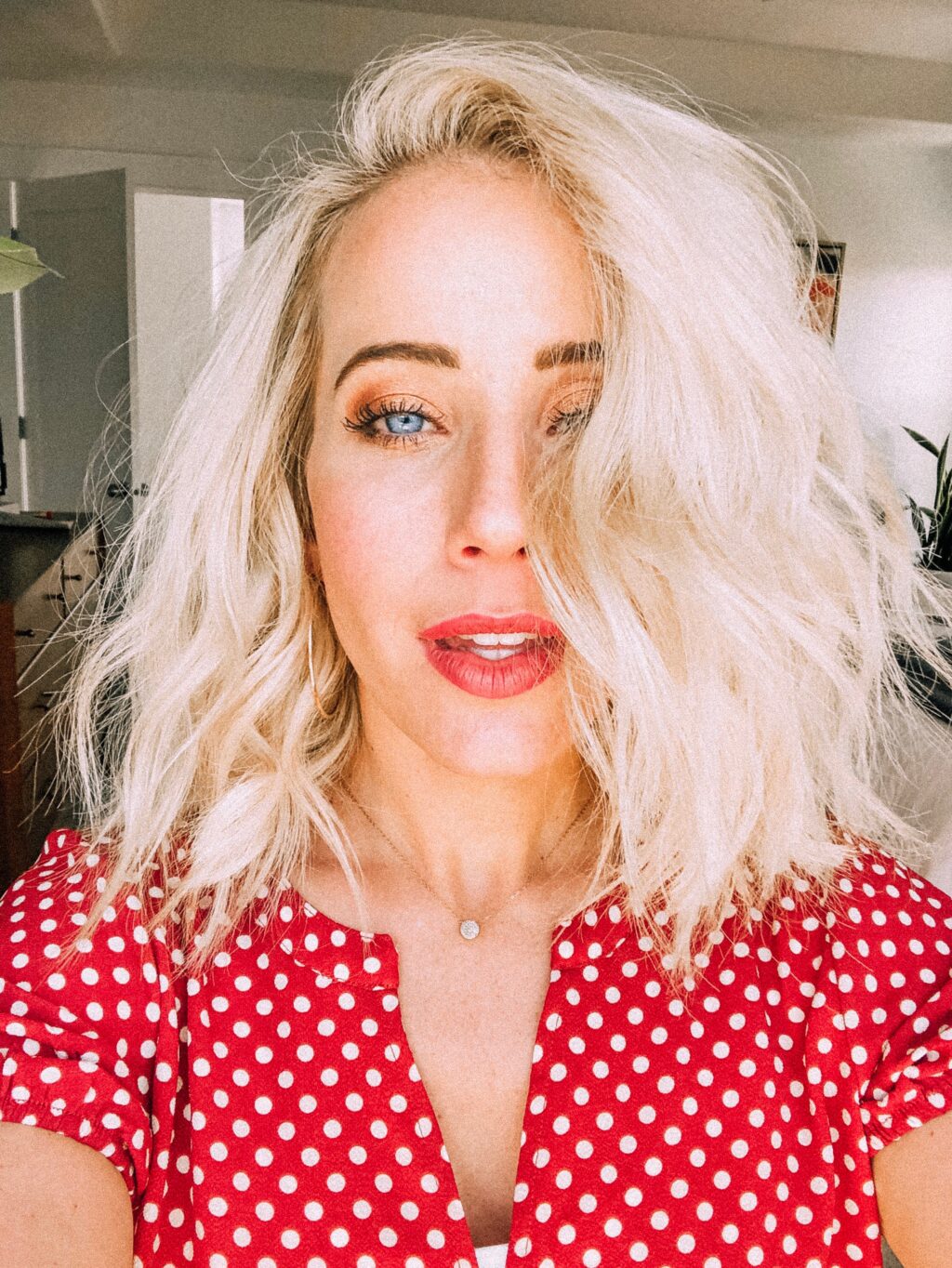 Fresh Hair
I started off with clean hair, my favorite shampoo and conditioner are actually on sale right now at Ulta. Pureology is super pricey so I only buy it when it's on sale and I mix it in with other products that are a little more affordable.
Tools
My favorite curling wand is the Flourish Trio. It comes with three different barrels that you can swap out depending on the look you're wanting and the length of your hair. The barrels are 100% titanium which means less frizz and longer lasting curls. The barrels are also an inch longer than other brands so you babes with long hair can wrap your entire length around the barrel! It has adjustable heat settings so you can use it on baby fine hair, super course/curly hair and everything in between. Use the code "SUMMER" for 40% off the Trio (BLACK FRIDAY PRICING — this will not happen again until November) but the sale ends on Friday so you'll need to hurry!!!! Wand Tutorial + demo HERE
Products
-My favorite heat spray is the Sebastian Trilliant — it sprays an ultra fine mist and it has a shine to it that makes the hair look really beautiful.
-For texture and volume, I've really been loving the Puff ME! product. You can get it on Amazon for $14 and it's worth it's weight in gold. I don't remember loving it a whole ton when my hair was long, for long hair I recommend the Oribe Dry Texture Spray. It's pricey but will last you forever and it won't weigh your hair down like many of the other texture sprays I've tried.
-For piecey ends, I've really been loving the AG Dry Wax and the Kenra Fiber. I can't find that one on Ulta, not sure if they're not making it anymore? In that case I've always loved their Taffy!
-I just purchased some new Blow Dry Spray and Volume 25 Hairspray which is literally the best hairspray in all the land!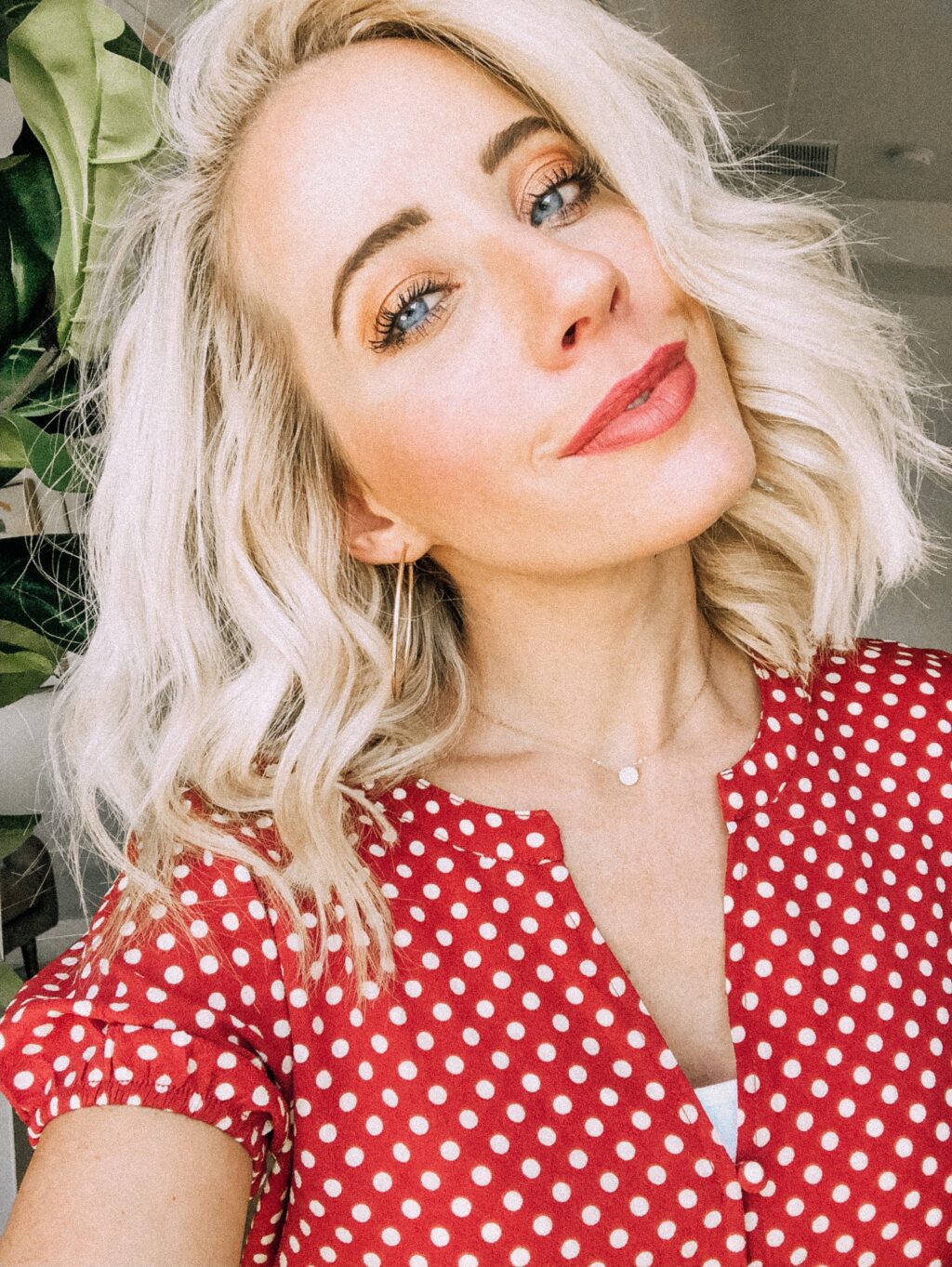 Extensions
Since my big hair chop I haven't been wearing extensions as much! The ends feel super thick and healthy but I do love popping in a couple frontal pieces or a weft if I want that extra volume. My favorite extension brand is Laced Hair and my color is custom from my stylist. If you're going to invest in a bag of hair that will last you forever, ask your stylist to tone and trim them with the rest of your hair, it makes ALL the difference
Checkout the IGTV for the tutorial and let me know if you guys have any questions! Do you have short hair? Do you use a wand, curling iron or straightener? I'd love to know how you're styling your hair!!