If you're new, make sure you checkout the first part of this series. These are "buildable" styles so in order to achieve the two styles below you'll need to learn style #1 from last week 🙂 Click the image below to be taken to the post!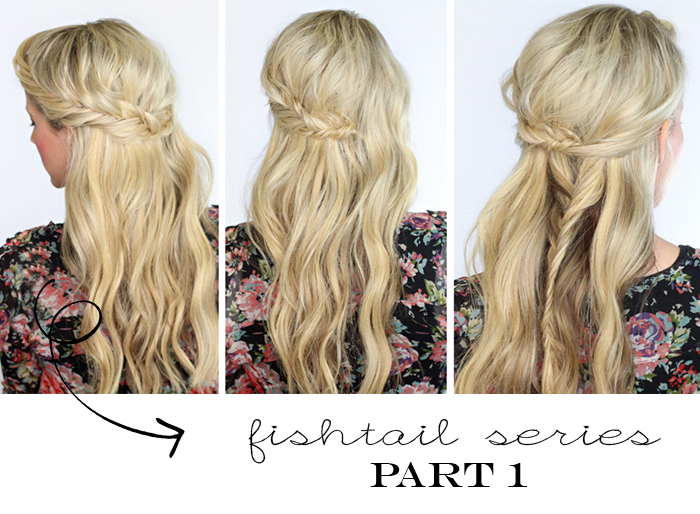 Now that we have that out of the way, I've been really excited to share these last two styles with you because I know you're going to love them! You love them right? Psh, how can you not love them. A FISHTAIL CROWN?! I can literally hear angels singing.
Style #3
And last but not least, style #4. I'm kind of in love with how soft this updo is. What do you guys think?
Normally I'd give you step-by-steps, but the video is going to have to be enough! I hope you enjoy! Let me know what you think about the styles in the comments below!