Self-Help Books That Have Changed My Life
I was inspired to do this 30 day Level Up Challenge partly from leveling up my own personal life over the past year. All of us go through things in our lives that shake us to our core. Whether that happens from a divorce, a death, a job loss, or something else entirely, each of us has those experiences in our lives. I know for me, the biggest one recently has been my unexpected divorce from the father of my children. Because of that experience, I had to really look at my life and start taking ownership for my own self-help.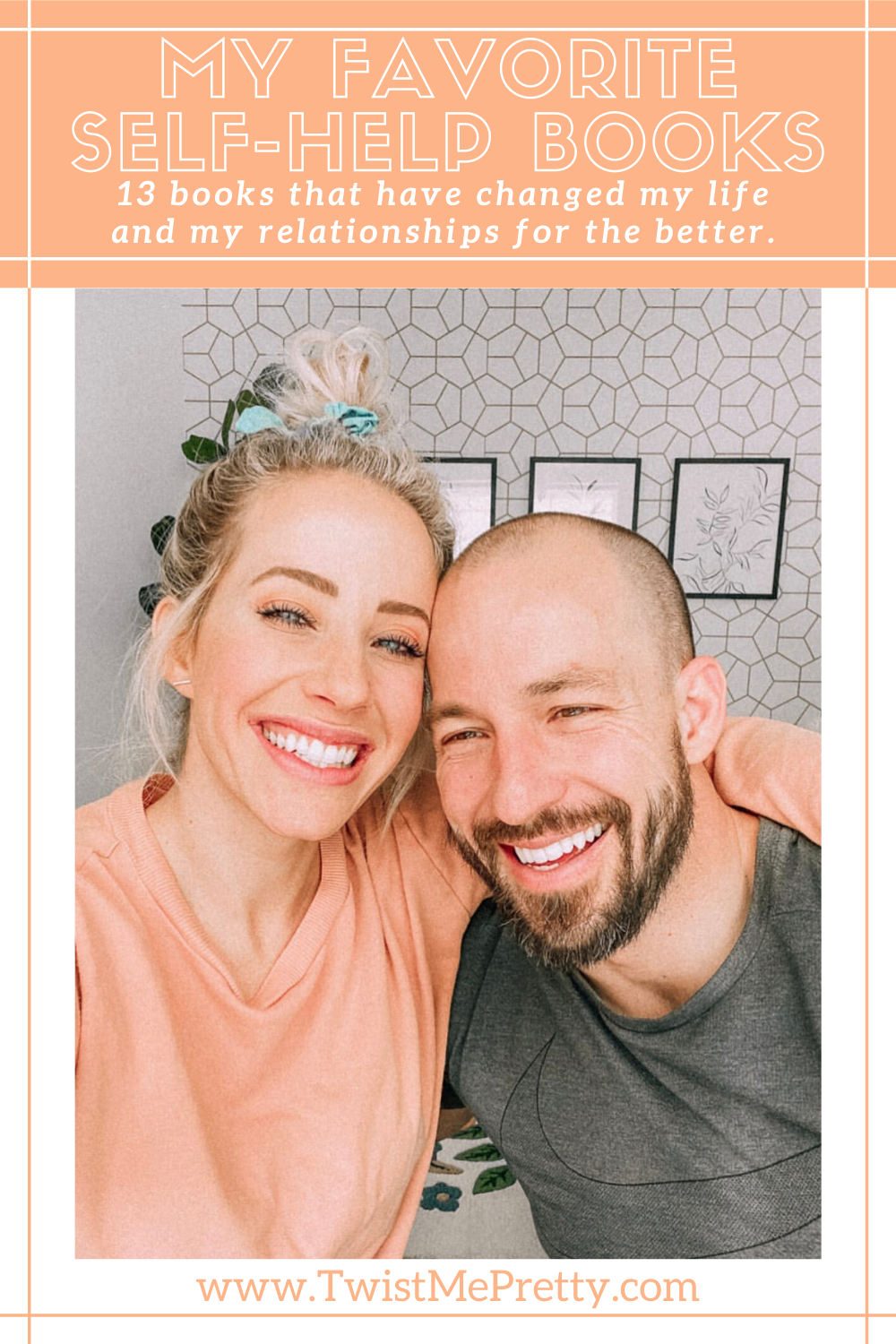 I've written previously about how I have started going to Therapy to help me work through my anxieties over this past year. (Find that post HERE.) Along with going to Therapy, I've been deep diving into self-help books. I've gathered a few of my favorite ones here for today's post. To make it easier for you, my friends, I've split them up into 3 categories.
My Favorite Relationship Books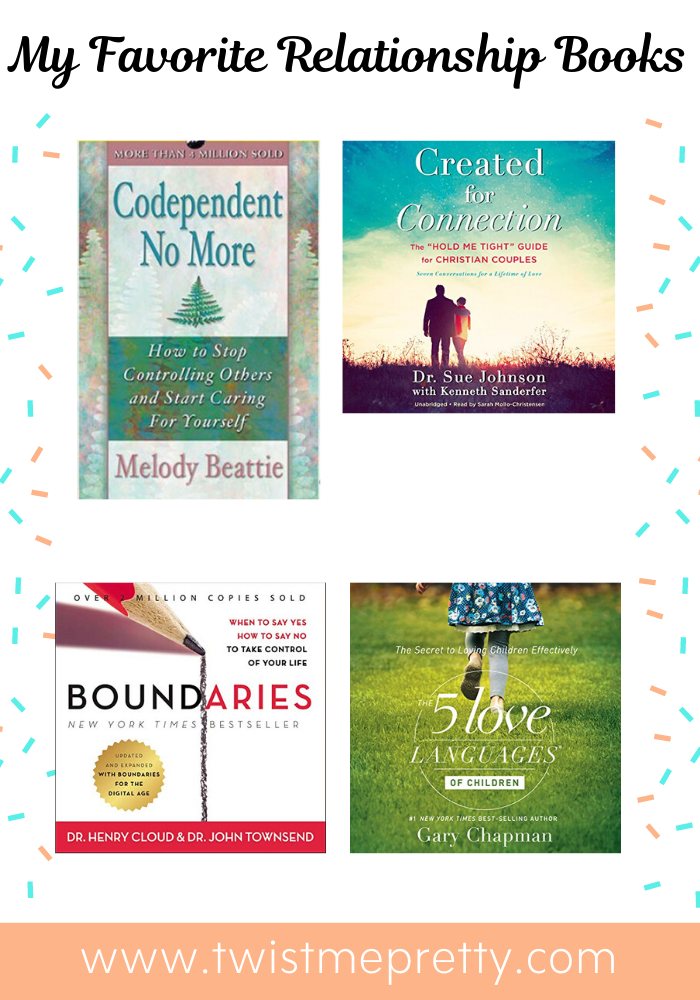 This program points the way to healing and the renewal of hope. Melody Beattie's insights into the nature of the phenomenon of codependency will guide you step by step to the understanding that letting go will set you free.
Are you looking to enrich a healthy relationship, revitalize a tired one, or rescue one gone awry? Do you yearn to grow closer to God and to further incorporate him and his teachings into your marriage? We all want lifetimes of love, support, and faith. But sometimes we need a little help.
In the New York Times best seller, Boundaries, Drs. Henry Cloud and John Townsend help you learn when to say yes and know how to say no in order to take control of your life and set healthy, biblical boundaries with your spouse, children, friends, parents, co-workers, and even yourself.
Every child has a unique way of feeling loved. When you discover your child's love language – and how to speak it – you can build a solid foundation for your child to trust you and flourish as he or she grows.
My Favorite Girl Power Books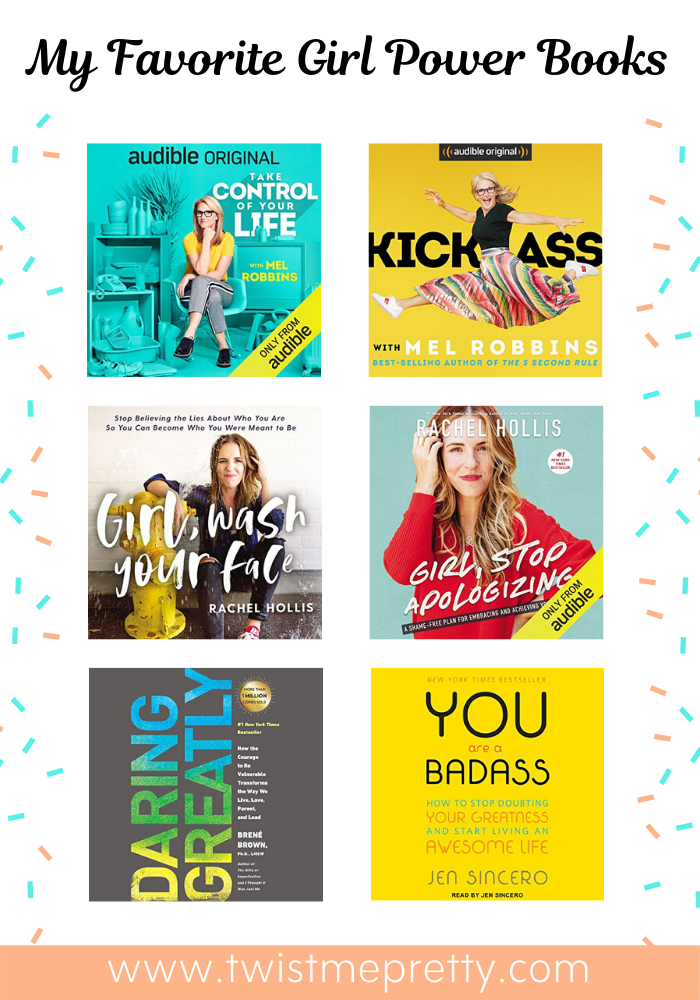 With humor and wisdom, Mel Robbins expertly tackles the fear of change, rejection, and being alone, as well as imposter syndrome and feeling trapped in the wrong career. Each session is a goldmine of discovery as Mel guides you to find your purpose, improve your relationships, and ultimately take control of your life.
Listen to private sessions between Mel and eight people whose problems range from simple to serious, hilarious to heartbreaking. The problems they think they have are actually symptoms of the underlying issues holding them back.
With painful honesty and fearless humor, Rachel unpacks and examines the falsehoods that once left her feeling overwhelmed and unworthy, and reveals the specific practical strategies that helped her move past them. With unflinching faith and rock-hard tenacity, Girl, Wash Your Face shows you how to live with passion and hustle – and how to give yourself grace without giving up.
Rachel Hollis sounds a wake-up call and lets listeners in on her personal roadmap for success. She knows many women have been taught to define themselves through other people—whether as wife, mother, daughter, or employee—instead of learning how to own who they are and what they want. Challenging women everywhere to stop talking themselves out of their dreams, Hollis identifies the excuses to discard, the behaviors to adopt, and the skills to acquire on the path to believing in yourself.
Brown explains how vulnerability is both the core of difficult emotions like fear, grief, and disappointment, and the birthplace of love, belonging, joy, empathy, innovation, and creativity. She writes: "When we shut ourselves off from vulnerability, we distance ourselves from the experiences that bring purpose and meaning to our lives." Daring Greatly is not about winning or losing. It's about courage.
Sincero, a former skeptic herself, delivers the goods minus the New Age cheese, giving even the snarkiest of poo-pooers exactly what they need to get out of their ruts and start kicking some ass. By the end of You Are a Badass, you will understand why you are how you are, how to love what you can't change, how to change what you don't love, and how to start living the kind of life you used to be jealous of.
My Favorite Self-Help Books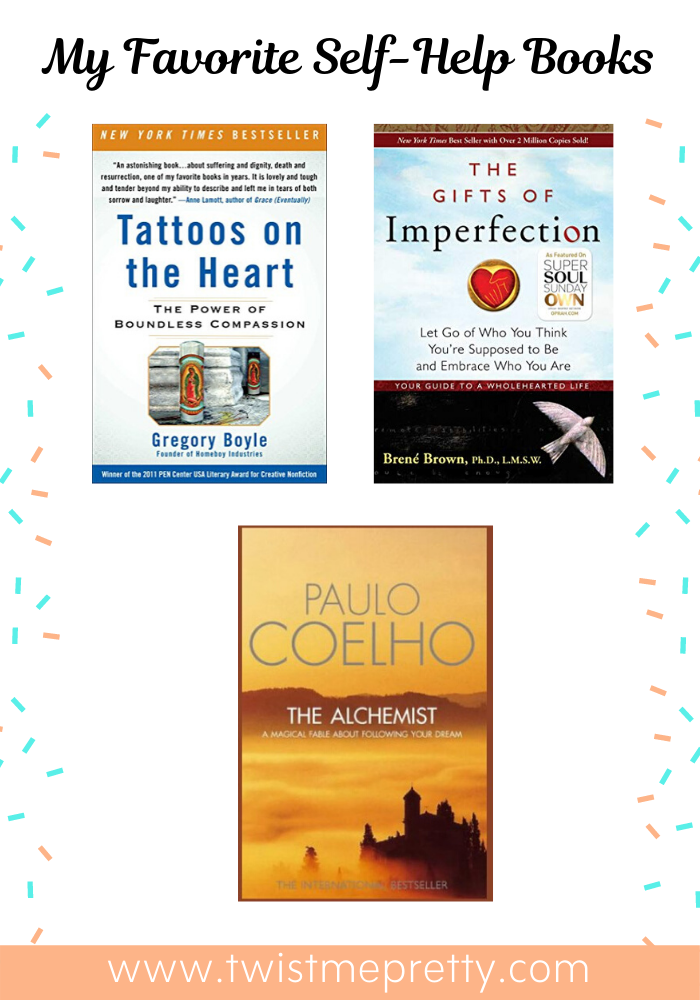 For twenty years, Father Gregory Boyle has run Homeboy Industries, a gang-intervention program located in the Boyle Heights neighborhood of Los Angeles—also known as the gang capital of the world. In Tattoos on the Heart, he has distilled his experience working in the ghetto into a breathtaking series of parables inspired by faith.
A motivational and inspiring guide to wholehearted living, rather than just the average self-help book, with this groundbreaking work Brené Brown, Ph.D., bolsters the self-esteem and personal development process through her characteristic heartfelt, honest storytelling. With original research and plenty of encouragement, she explores the psychology of releasing our definitions of an "imperfect" life and embracing living authentically. Brown's "ten guideposts" are benchmarks for authenticity that can help anyone establish a practice for a life of honest beauty—a perfectly imperfect life.
Paulo Coelho's enchanting novel has inspired a devoted following around the world. This story, dazzling in its simplicity and wisdom, is about an Andalusian shepherd boy named Santiago who travels from his homeland in Spain to the Egyptian desert in search of treasure buried in the Pyramids. Along the way he meets a Gypsy woman, a man who calls himself king, and an Alchemist, all of whom point Santiago in the direction of his quest.
What books am I missing?
Did I list your favorites? What should I read next? I have learned so much from each of these books and I'm constantly amazed at how much my life has been changed for the better because of them.
Don't forget about joining the 30 day Let's Level Up Challenge! There are weekly cash giveaways! Click the button below to learn more and join us as we change our lives.