Are you a morning person? I'll admit, it's not something that comes easily to me. I can blame it on my kids, but I've never really been a morning person. The older I get, however, the more I want to become a morning person. I love the idea of getting up while the house is quiet and having some time to myself before the chaos of the day begins.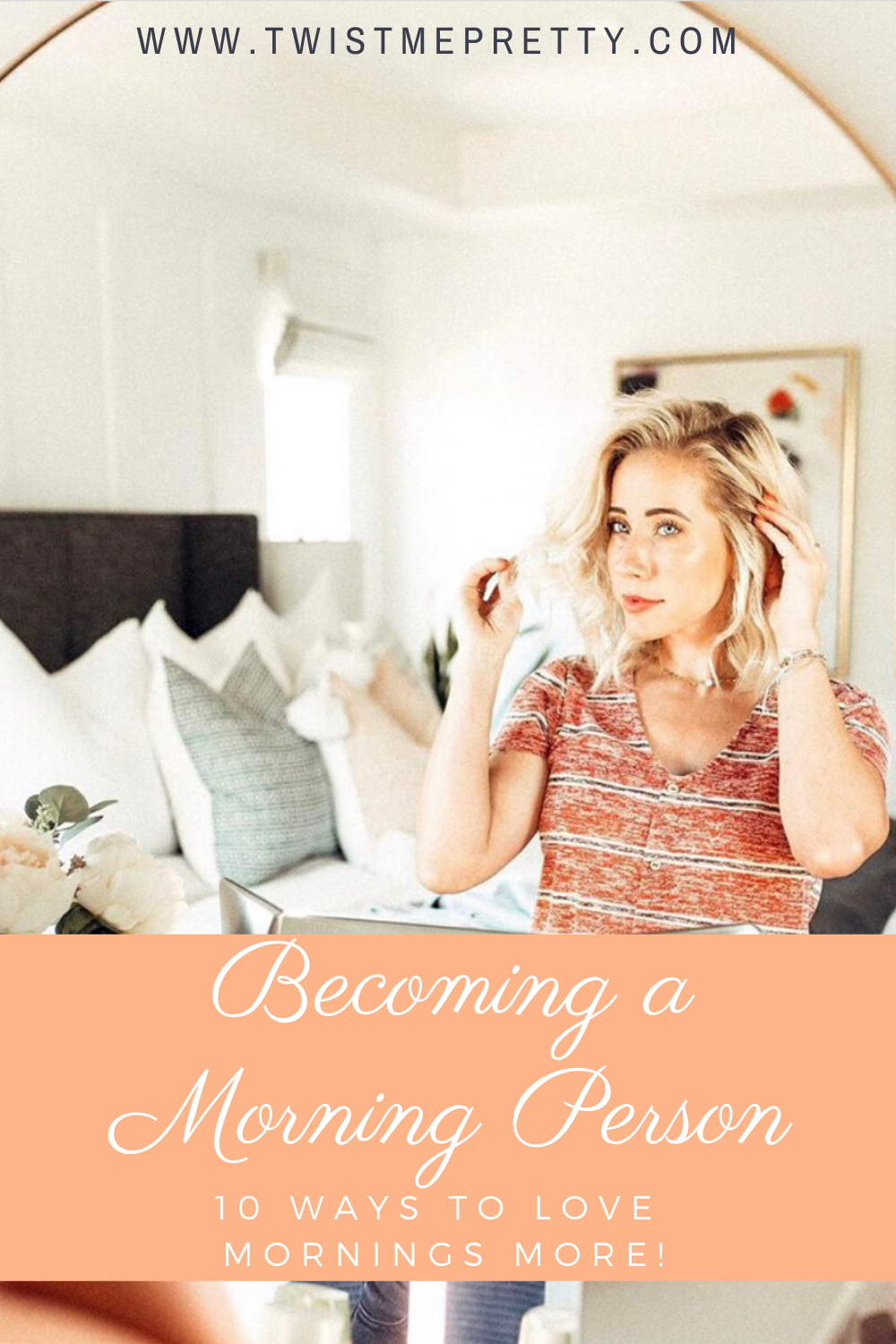 I know for many moms, that the mornings can be the hardest part of our day. This is especially true for those of you that work outside of the home. The process of getting the kids and yourself ready and out the door in the early morning hours can be exhausting. Even for moms that either work from home or don't have a job outside of raising the kids, mornings can be hard.
Why do I stay up late?
I know, for me, that mornings are even harder when I've stayed up too late the night before. There are a lot of reasons I stay up too late. Here are my usual reasons. See if any of these ring true for you, too.
Too much on my mind
I drank caffeine too late in the day
I finally have a minute to myself
I'm working
I didn't get the laundry done
I got caught up in a show on Netflix
My book is too good to put down
The list could go on and on, right? LOL. The problem is, when I stay up too late at night, I make my mornings harder the next day. For some reason, though, I keep forgetting that little detail when it's 10:30 and I decide to watch just one more episode of that Netflix show.
10 Ways I'm going to become a morning person
To help all of us become morning people, here are 10 ways anyone can become a morning person.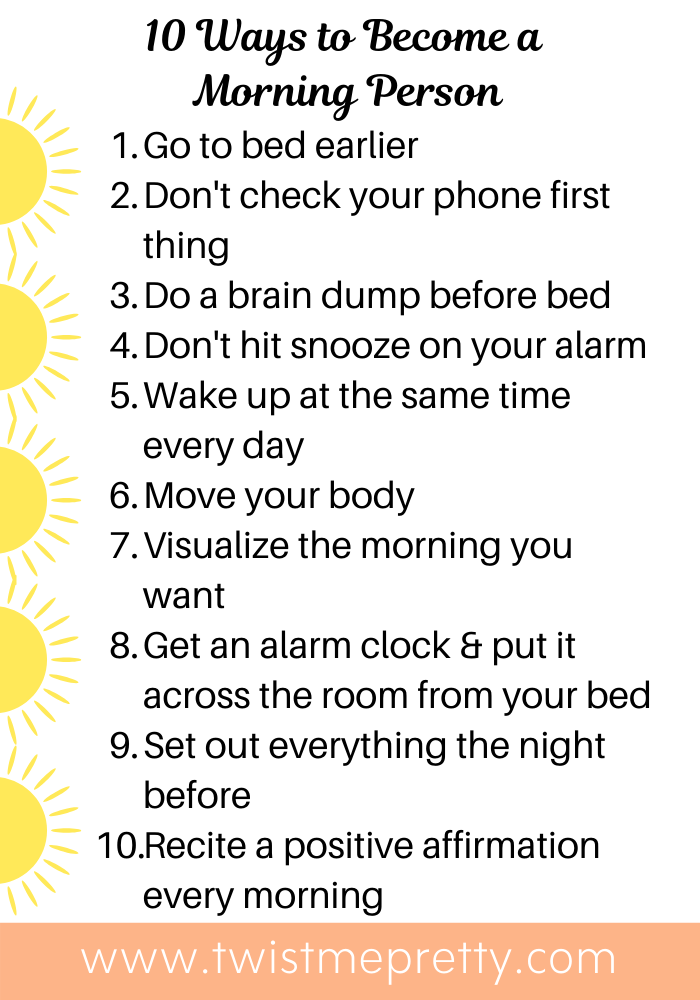 I love how these things are pretty simple to do and don't require a lot of work on my part in the morning (or evening). Let's be honest, it's rough trying to change your habits! I'm excited to start becoming more of a morning person. So many of the people that I look up to get up early and start their days before the rest of their family. There's definitely power in owning your morning like that.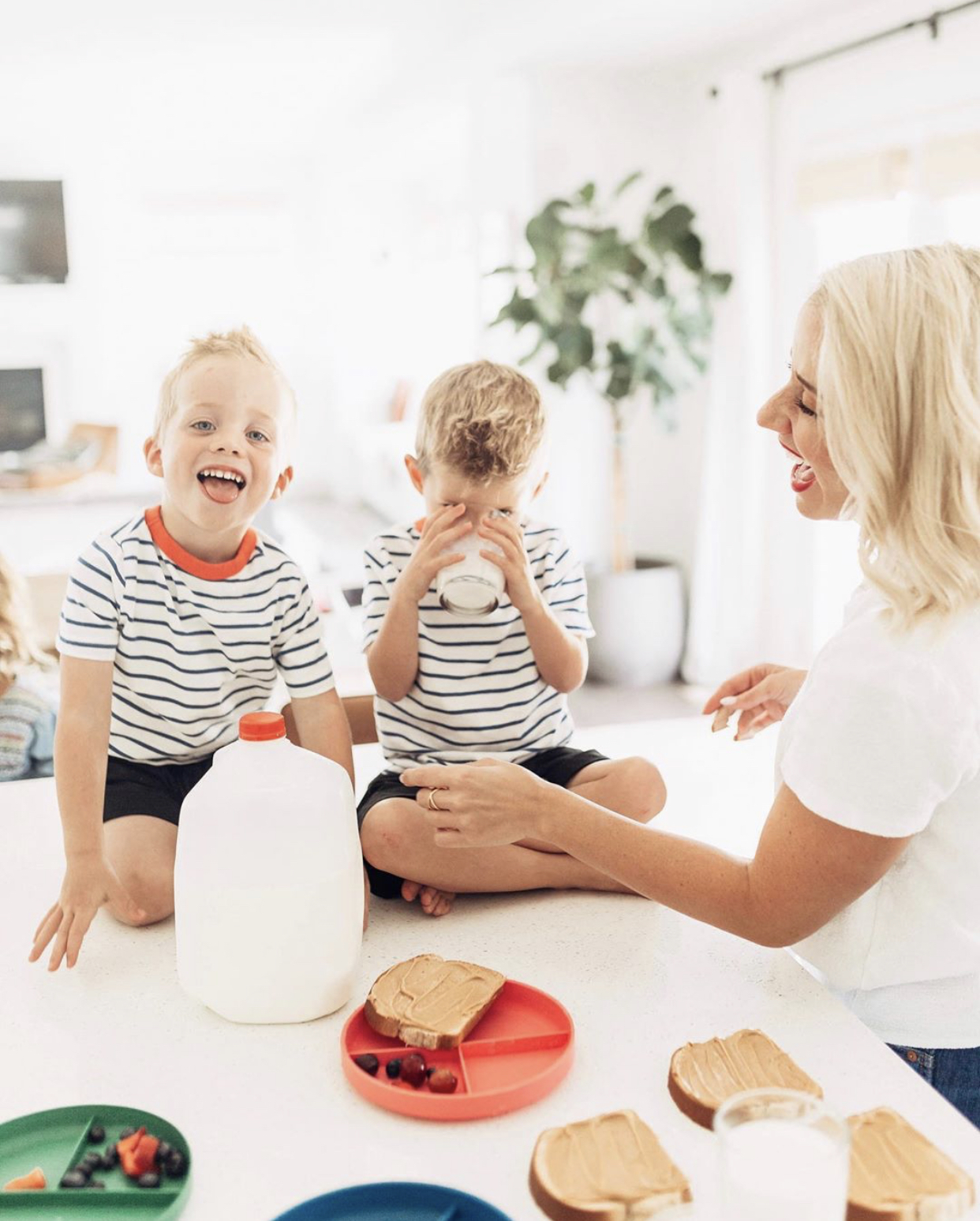 Want to join me in my quest to become a morning person? Do you have any tips for me that have worked for you? Please share, so I can accomplish my goal!
Have you checked out our Level Up Challenge? It's been so cool to see everyone who is participating and working towards taking control of their lives! Find out how to join us HERE, and make sure to follow along on Instagram, too!