It's hard to remember to drink water every day, right? I get busy, the kids sneak a drink out of my cup, I forget to refill it when I empty the cup, etc. I know, excuses, excuses. And also? Let's be honest, soda tastes better. lol. There, I said it. Since we are working on leveling up our habits this month, it's time to recommit to drinking more water each day! Here's 3 tricks I use to level up my water intake every day.

Trick #1
Ideally, for optimal health benefits, you should drink 1 gallon of water each day. It might sound crazy, but it can be done! My trick for drinking 1 gallon of water in a day is to get myself a cute water bottle. This way, I can more easily track how much I'm drinking, and it's easy to keep up with my goal when I'm not at home.
I've rounded up a few of my favorite water bottles and cups that I've found on Amazon for you: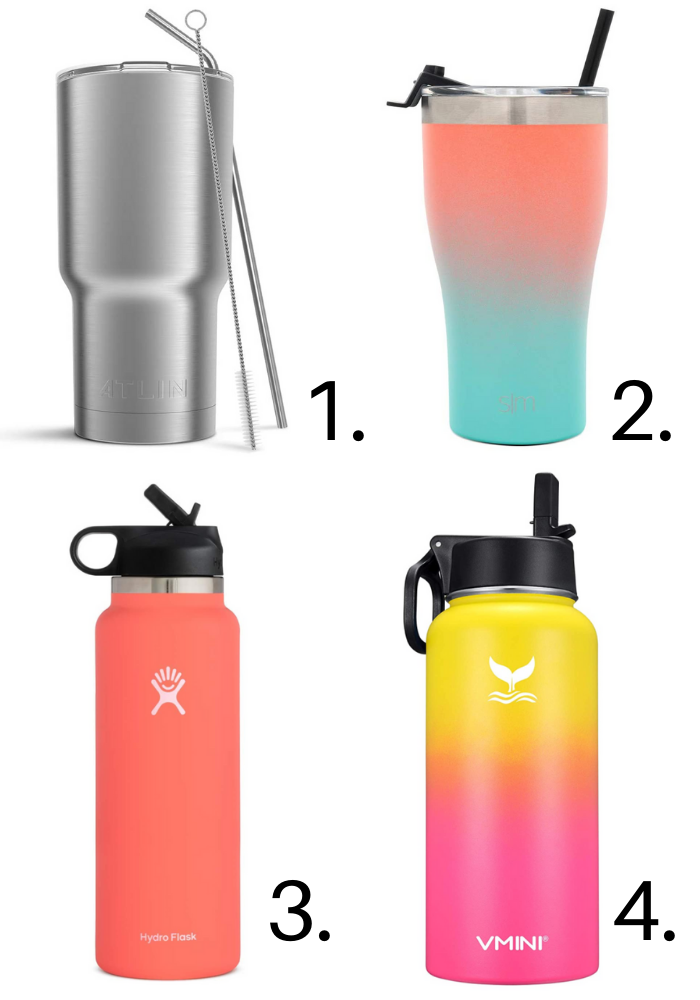 2- Simple Modern Cruiser Tumbler
I love using these insulated water bottles and straw cups. Because they are insulated, they keep my water cold for hours! It's a lot easier for me to drink water when it's cold. Plus, I love all of the cool colors and patterns that these come in. I think I might need another one, now!
Trick #2
Another thing I use to help me get my water in every day, is a water enhancer.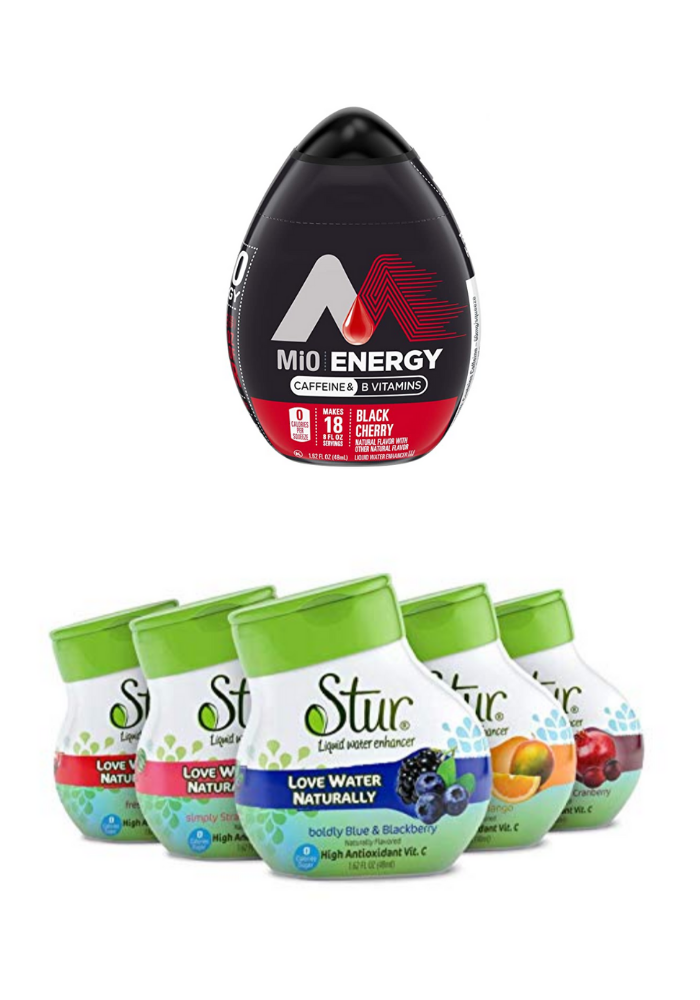 There are lots of similar options out there to choose from, but I like both the Mio and Stur brands of water enhancers. I especially like the Mio Energy water enhancers because they have a little caffeine in them. This helps give me some energy, but I avoid drinking a caffeinated soda for it. I know that these aren't technically the most healthy things to use in water, but I think they are a great option to have around! Plus they help me to level up my water intake by helping me to think I'm drinking something else.
Trick #3
Last, I love adding fruit and other flavors to my water. Strawberry infused water combinations are my current favorites. Especially now that we are coming up on prime berry season! Here are a few combinations you can use together.
Don't these combinations sound so refreshing? Look beyond the lemon wedges in your water, and get creative! I can't wait to try more of these combinations. I know it will help me hit my 1 gallon goal every day. Are you ready to level up your water with me? Let's do this together! Join the Level Up Challenge HERE and level up your life!