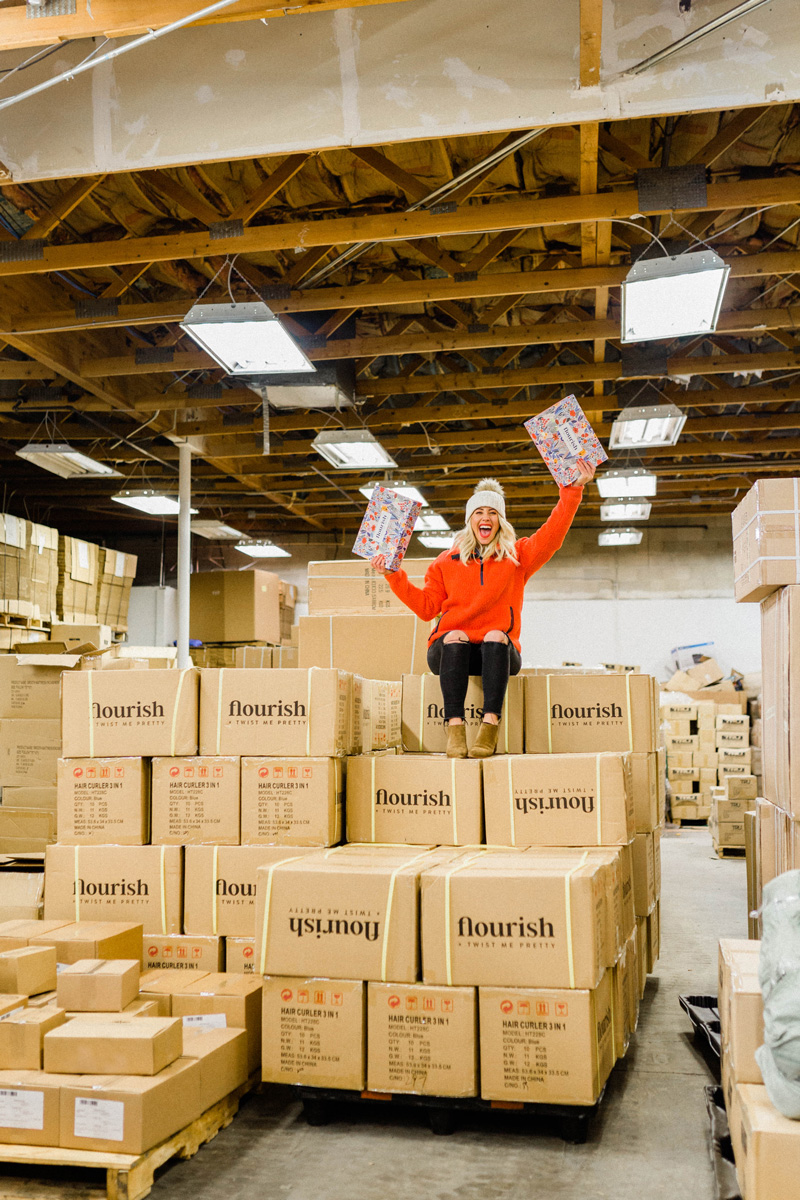 LOOK – AT – ALL – THESE – FLOURISH – BOXES!!! Hundreds and hundreds of boxes. You guys. My heart is literally BURSTING.
Thank you.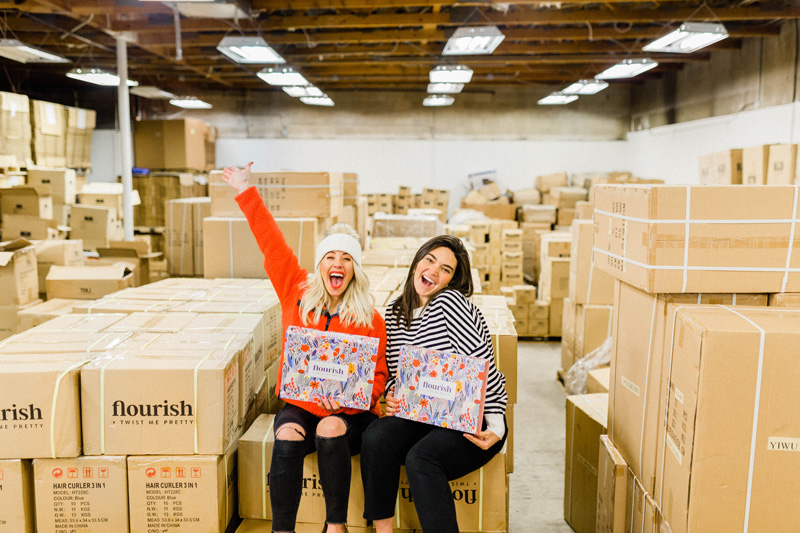 Sammy.
I want to first introduce you to Sammy. She's the best! I don't have an entire team full of people helping me – I don't know how others manage to delegate their tasks but I've always had the hardest time letting people in! Who needs a team though, when you have a Sammy?! She has helped me keep my head above water throughout this whole process and she loves this brand more than anyone! We've had many late nights together and more planning sessions than I can count. We've deliberated fabrics, colors, textures, and floral patterns until we're blue in the face. When I get nervous and worried and start feeling that fear, she snaps me out of it and gives the best pep talks! When I'm super excited about something I call Sammy because she's always genuinely happy to hear the news. Sammy has been all over customer service. She's the one who makes all those cute stories with fun swipe ups and she's the one who sends me cookies when I'm having a good and bad day. Everyone needs a Sammy and I'm so lucky to have her!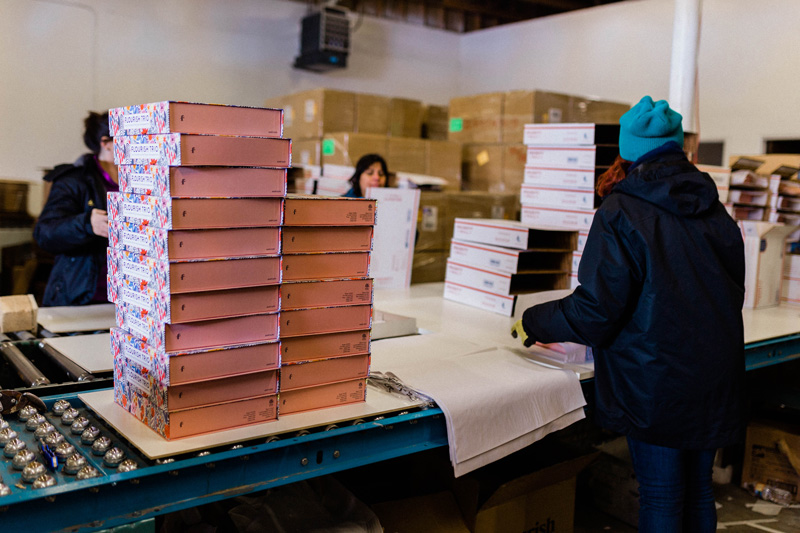 Go for it.
I never in a million years thought this dream would become a reality. I tell my kids all the time that they can do hard things. I support them working hard and going after the things they love and one day it dawned on me that I was holding back. I was holding back because of fear, because it was new, because I wasn't sure how to get started? There were always reasons that prevented progress and one day I just woke up and thought, "this is enough! I'm gonna be the girl who decides to go for it".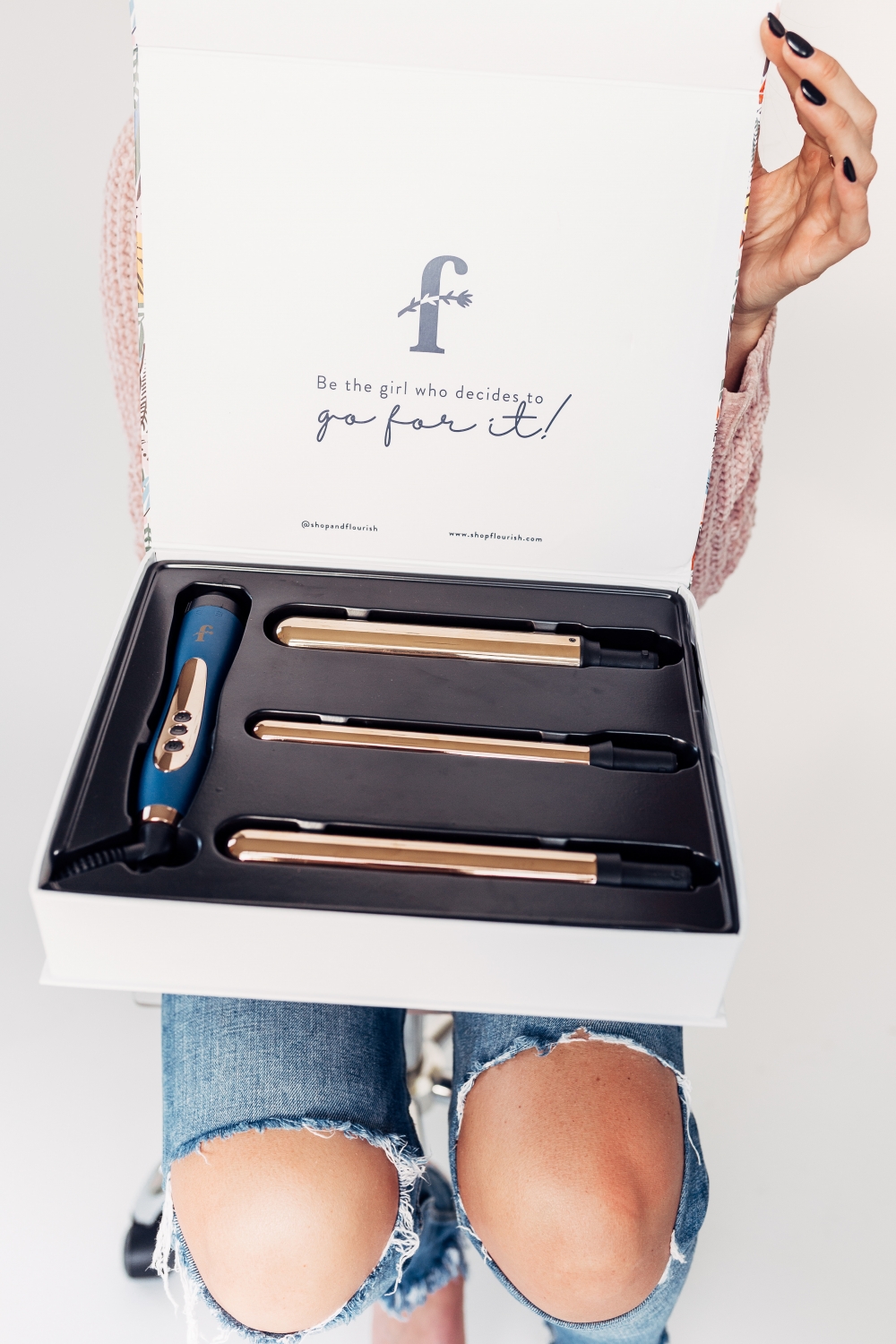 Making this dream a reality has been so much work. So much work that I almost gave up 100+ times. What if I fail? What if no one likes it? What if things don't get here in time and the world blows up and everyone becomes zombies or hates me?! Brian, Sammy, my family, and you guys kept me moving forward and visiting the warehouse put things into perspective to me!!!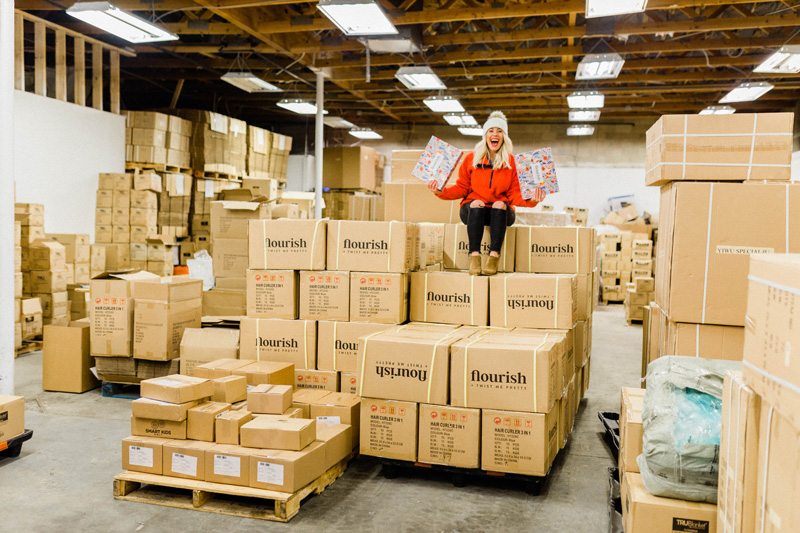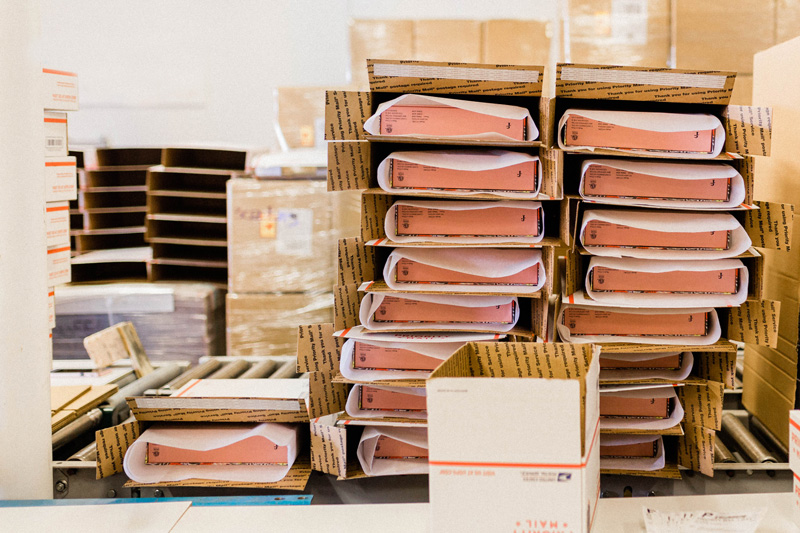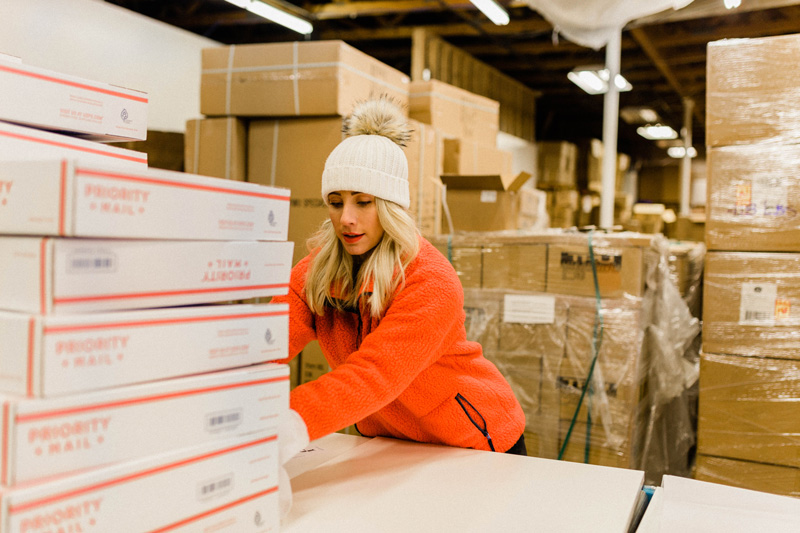 So many boxes.
There were boxes and boxes and boxes all lined up to be shipped. Truck after truck came to pick up the loads and I couldn't help notice the names and addresses on those boxes. They were the names of people I'd never met. They were the people who believed in me from the start! There were packages going to California and New York and Colorado and New Jersey and every other state you could think of.
It was life changing and so very humbling.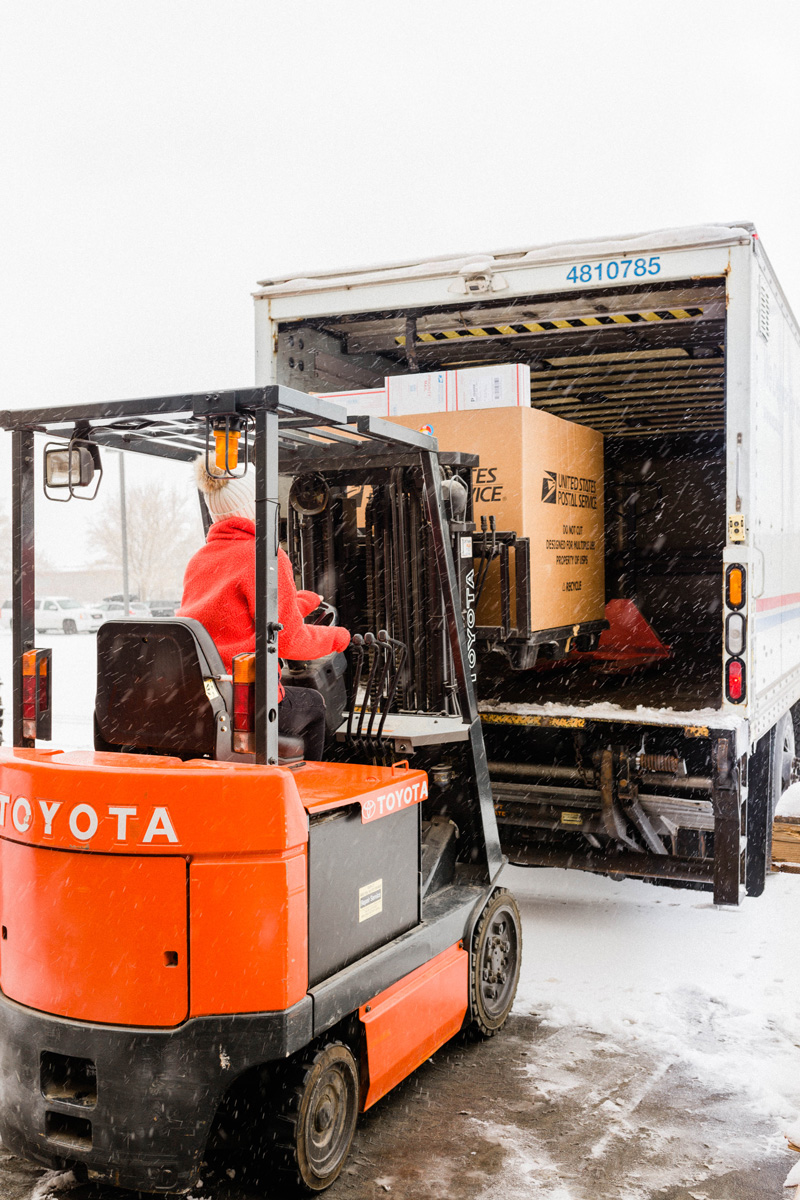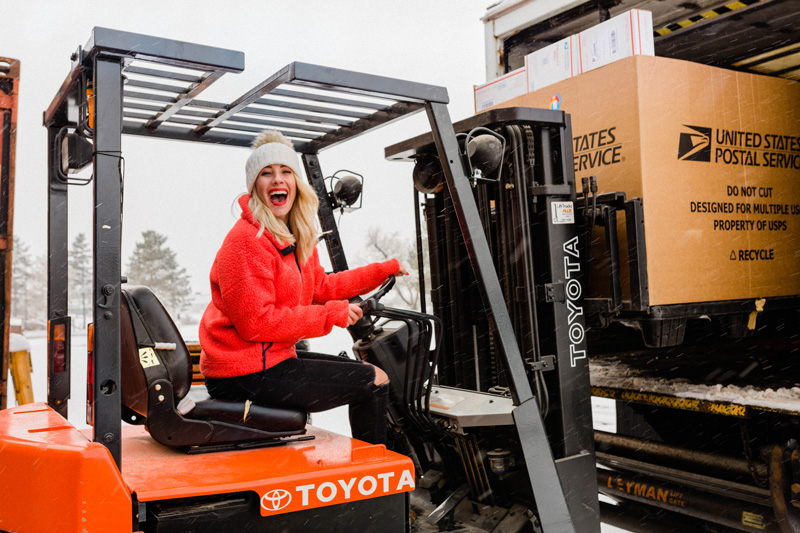 I helped for several hours (they wouldn't let me really drive the truck but I sure pretended 😂), wrote out as many thank you cards as I had time for and carefully packaged as many curling wands as I possibly could. I left that warehouse with a full and grateful heart.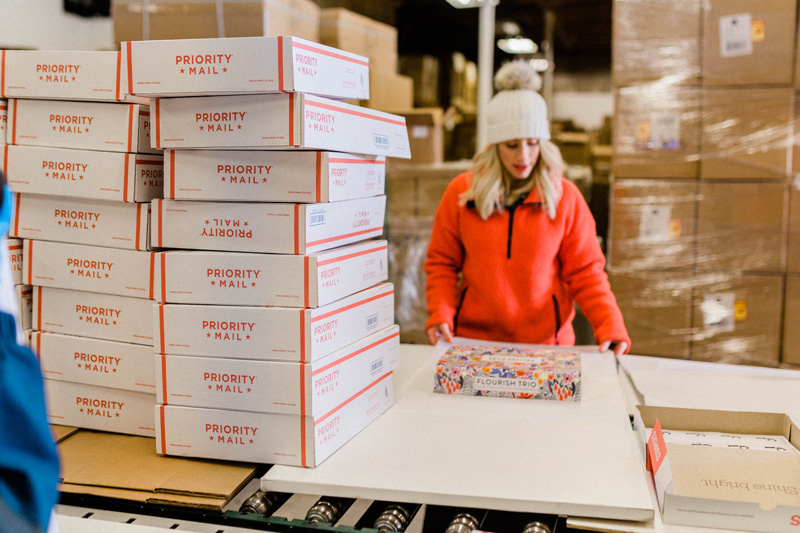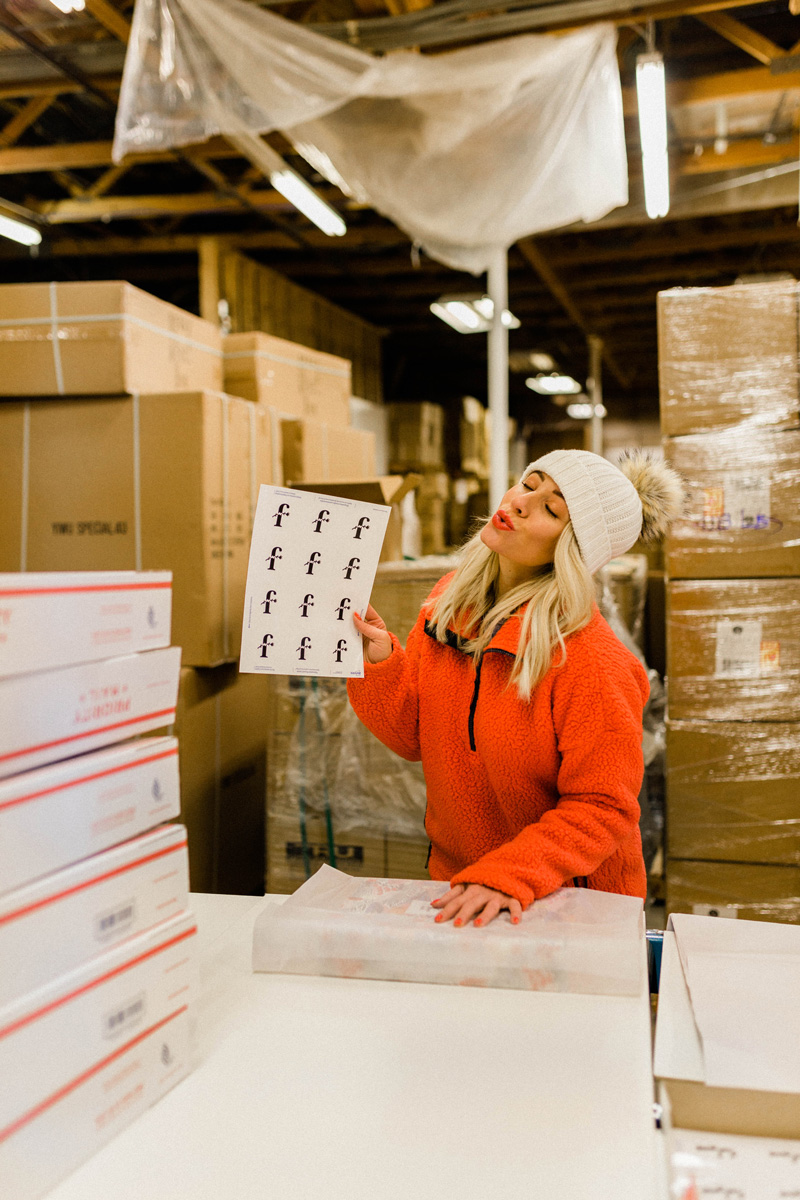 There is a story behind everything that goes inside your box. For example, these stickers. Seems easy enough! Well… I was notified that the order I'd placed for the stickers wasn't going to make it in time for the Christmas delivery. A few days before Christmas Eve I drove around the whole earth gathering as many 2″ avery labels as I could. All the stores had closed but the sweet manager at Staples in Orem chose to stay open to help me print our logo on all the white stickers. It took several hours, a million phone calls, multiple trips and finally – THE STICKERS WERE READY! There's a story behind everything that went inside your box and each and every product has been thought through, worried about, tweaked, changed, and loved… even the stickers!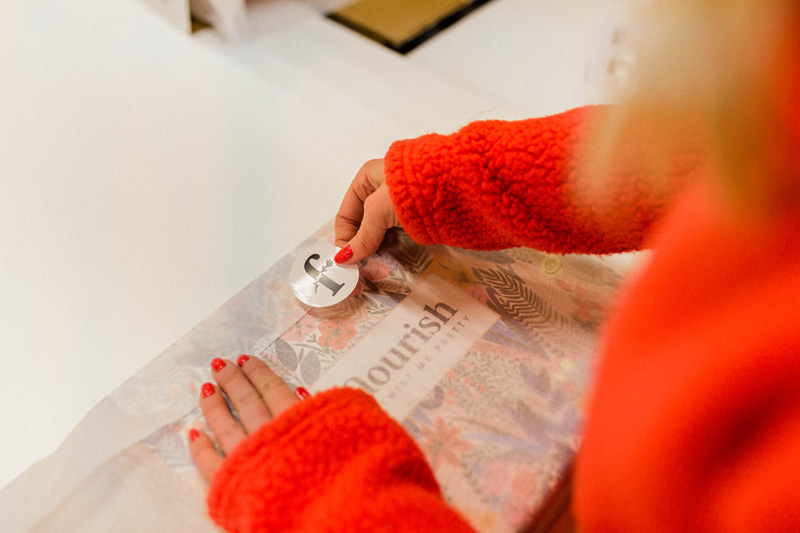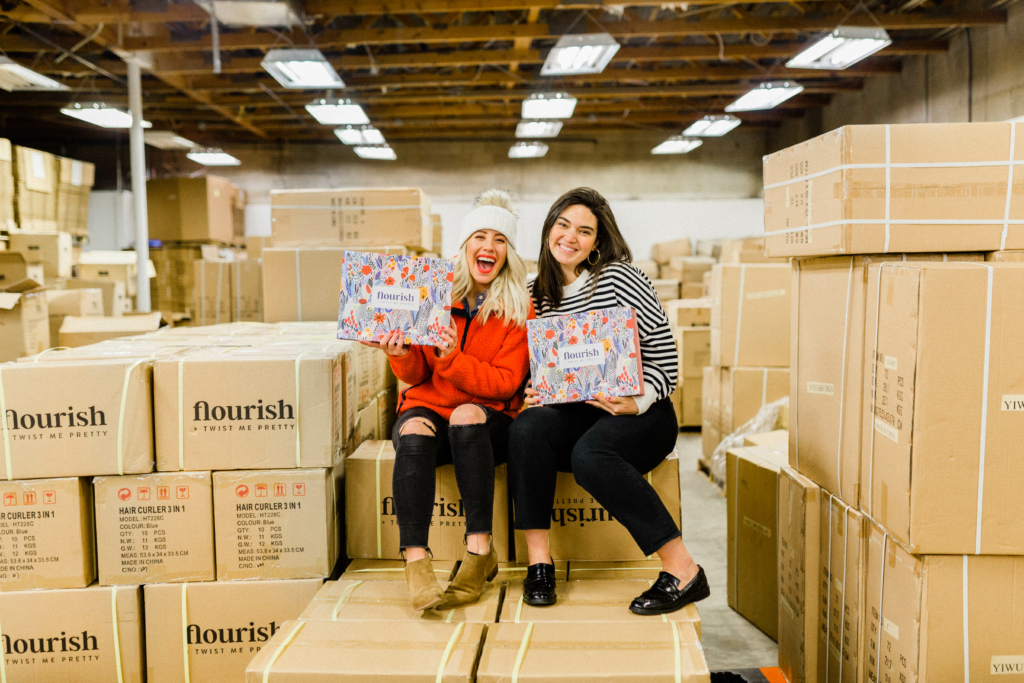 Humbled.
Building a business a hard. It's expensive. It's time consuming. It's exhausting and sometimes the stress and anxiety can feel so heavy!!! On the flip side though, it's exhilarating. I've never had so much fun in my entire life! Going through that warehouse and seeing all your names on the stacks of labels, well it filled my tired heart and I'm just overwhelmed with love and excitement!
You trusted me! You put your faith in a brand that only had one review – mine. I'll be forever grateful for this experience and I can't wait to get better at it, to get faster at it, to let more people in on my team as we expand our product line and grow and grow and grow. It's going to be so much work, but it's the best kind of work. They say that if you do what you love you'll never work a day in your life. That rings true to me. It doesn't mean I don't put in the hours or have bad days or feel like giving up. It just means that the work I'm putting in is personal and I love it. And it means something to me.
I hope that Flourish by Twist Me Pretty is a brand that you love, that you trust and that you recommend. It's a small piece of me and I can't even wait for what's in store for 2019!
If you're new, START HERE and watch this tutorial HERE!!!