I can not believe it is back-to-school time already! Is it just me or did the summer fly by for anyone else? Time to get back into the swing of things and a little more routine. Since mornings can be crazy while getting the kids ready for school, I thought I would share 10 of my quick and easy hairstyles that are perfect for those busy mornings in case you can relate.
Quick and Easy Back-to-School Hairstyles
Curled Waves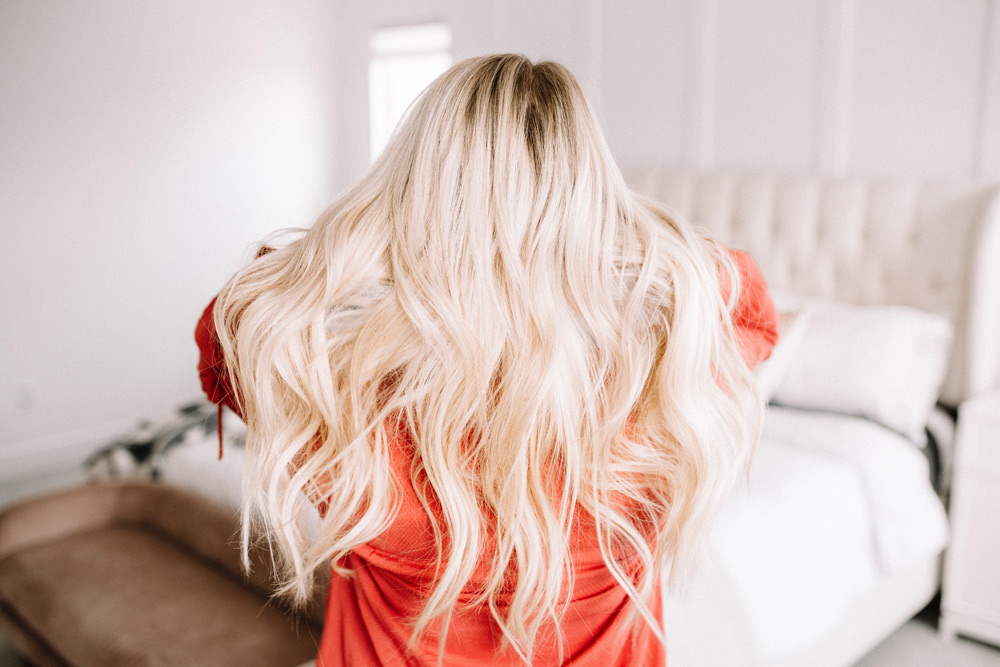 Of course I had to add the classic curled waves. If you are thinking that might be time consuming, check out my tips on making those waves last for a few days and getting the most out of that one time hairstyle. You can find them here.
Quick and Easy Dutch Braid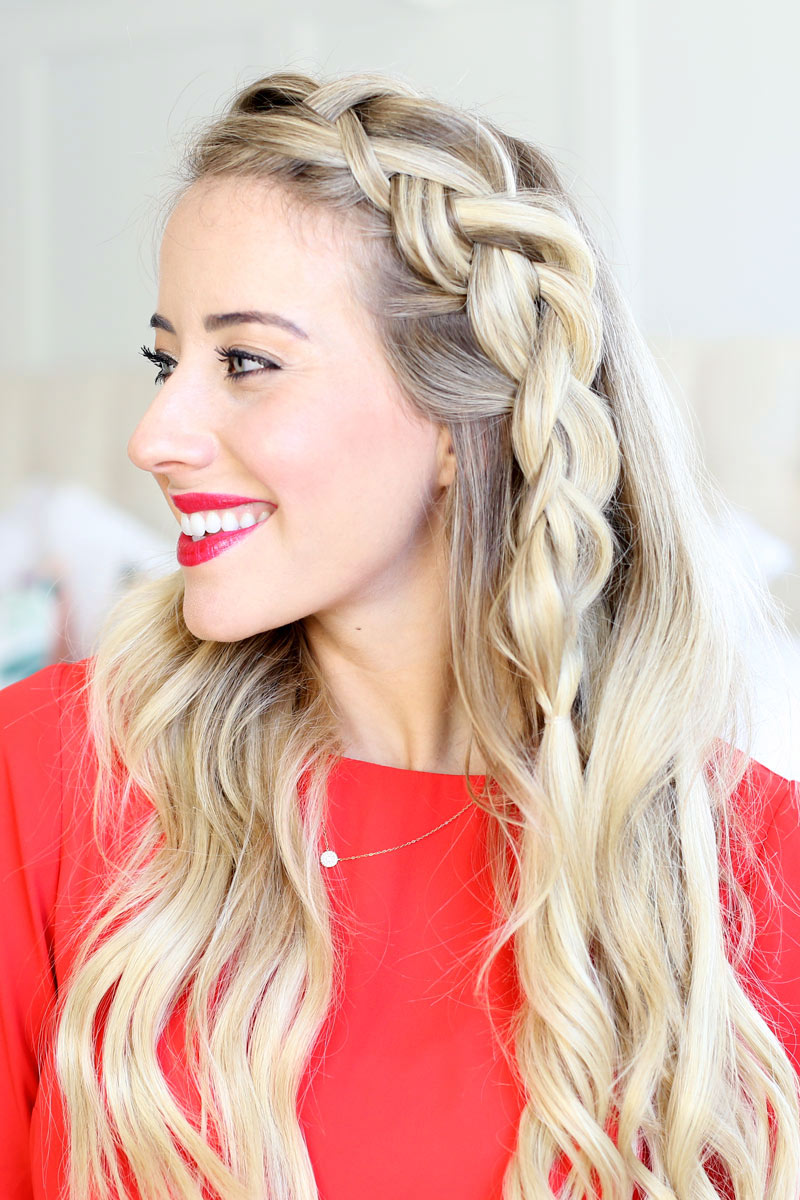 I love the Dutch Braid because it takes 2 minutes to style, it looks amazing and if I sleep in it I wake up to the most beautiful waves in the morning! If you are looking for a tutorial I have you covered! You can find it here.
Rope Twist with a Messy Bun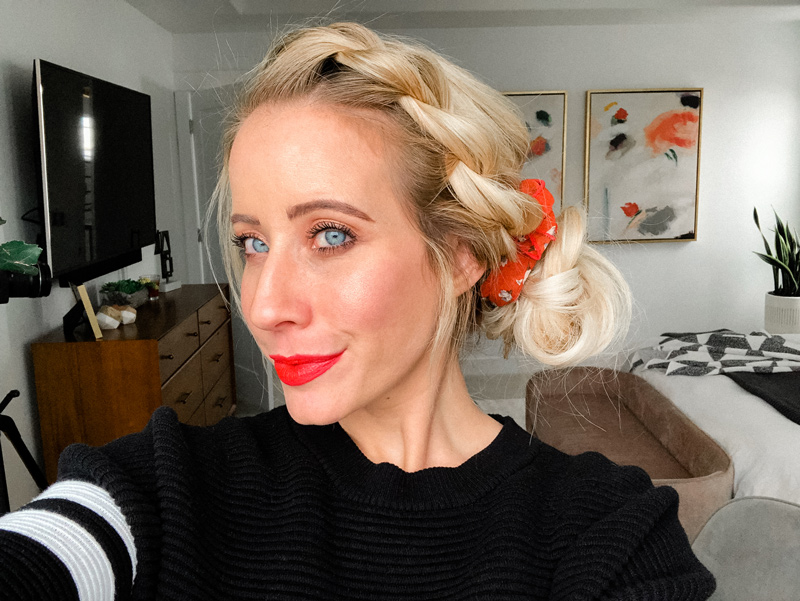 I'm dressing this hairstyle up with one of my hair scarves and I'm obsessed. I designed the hair scarves in my shop to be very narrow, long and drapey… is that a word?! Either way, they work so well in short hair and long hair, in braids and ponytails, to dress up top knots and side buns.
Criss Cross Ponytail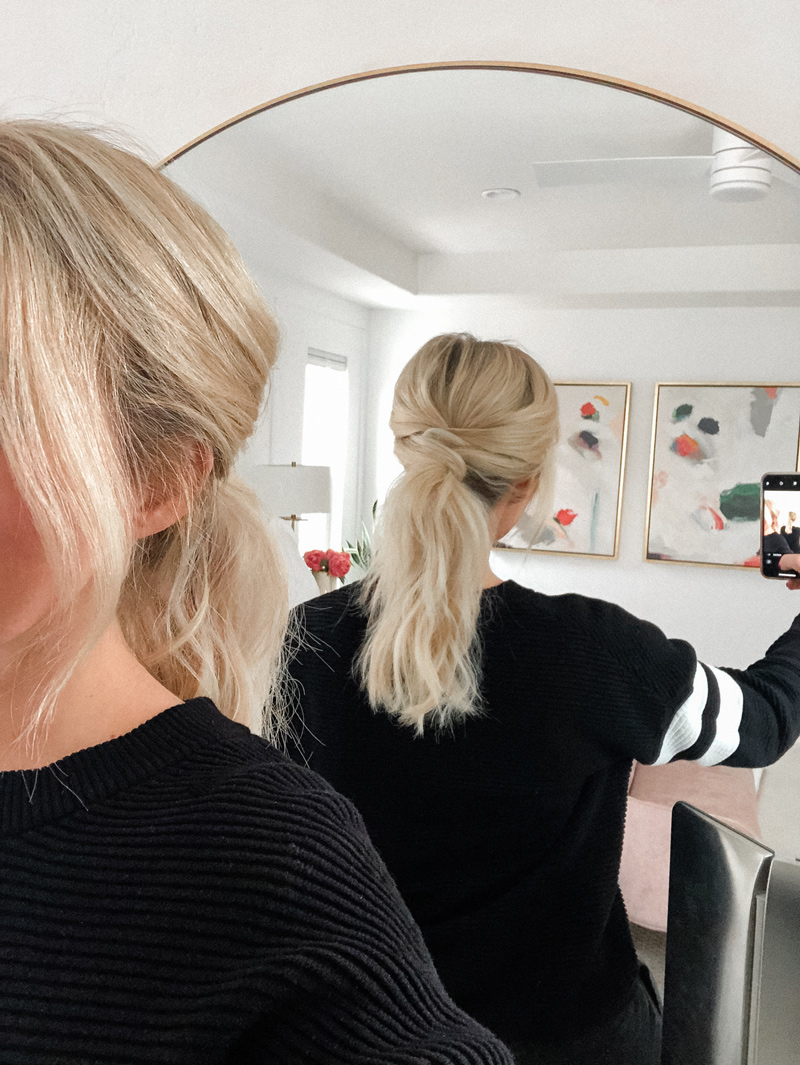 It's one of my favorite ways to dress up a ponytail and if you're living that pony life make sure to check out my 7 ponytail for spring and summer video.
Beautiful Braided Bun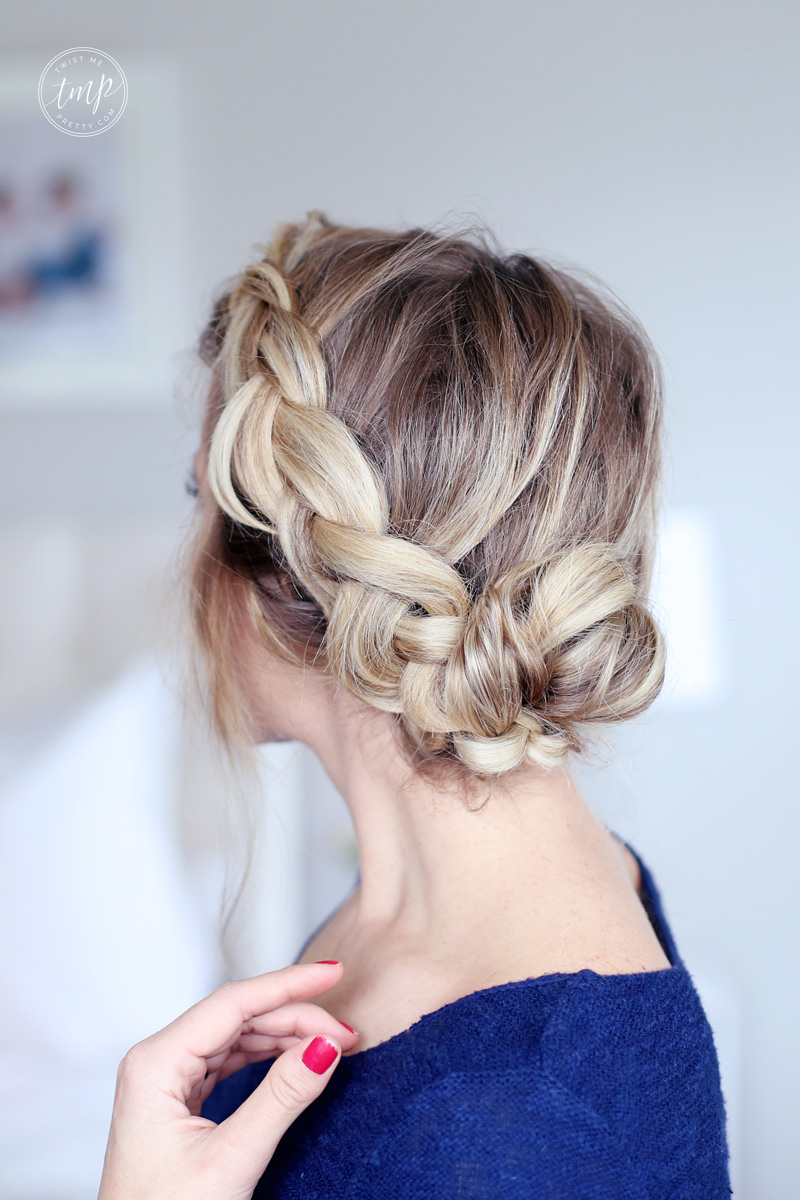 This hairstyle is super fast and easy, which makes it a great go to for windy days or days you will be on the go – I wore this style at Disneyland and it was PERFECT! You can find the tutorial here.
Braided Top Knot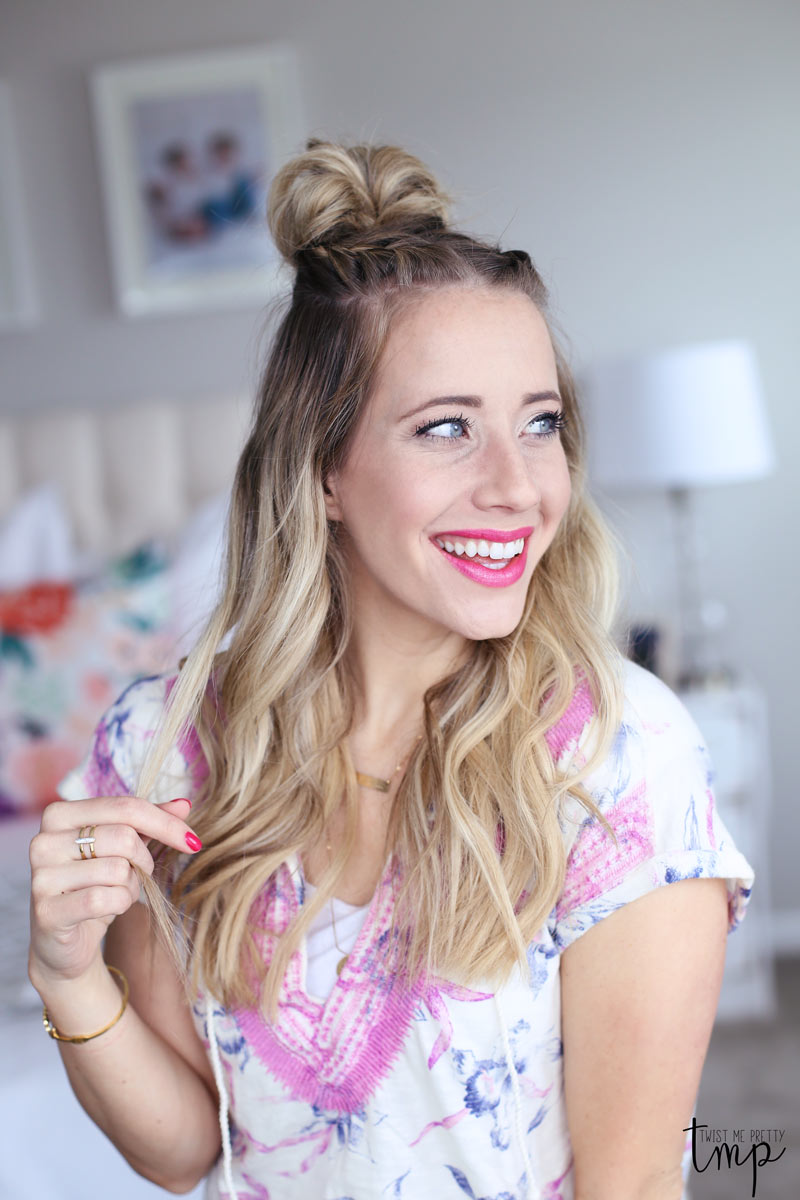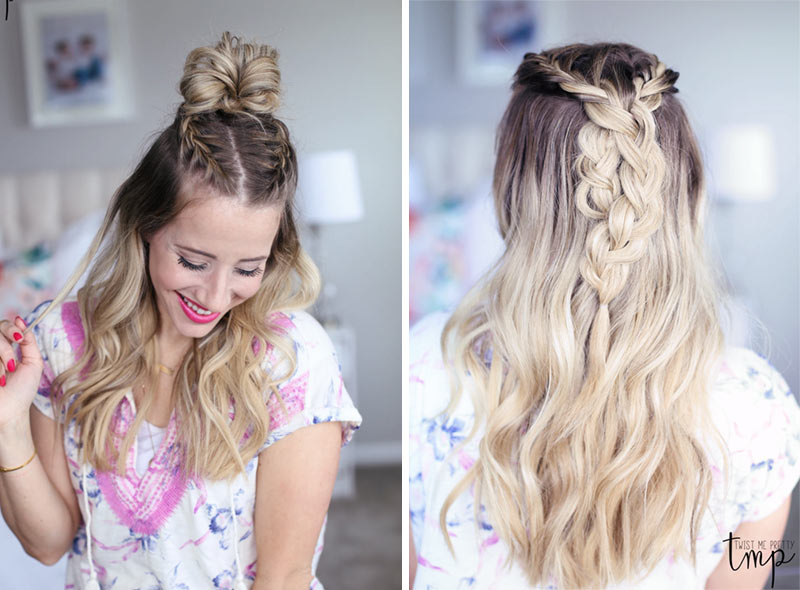 This is a great hairstyle when you want to wear your hair down, but keep it out of your face. You can find the tutorial here if you need some tips.
Four Strand Braid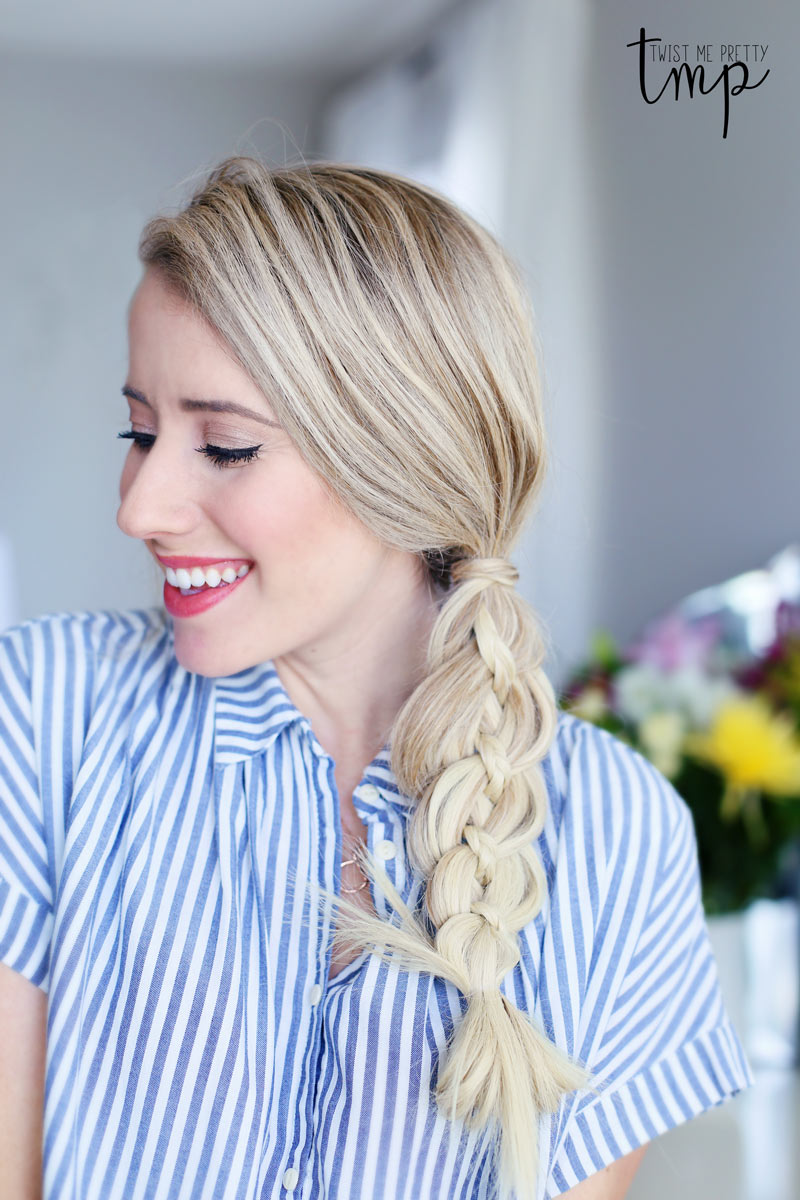 This is such a great go-to style and was one of the very first tutorials I ever did. If you want to check it out you can find it here.
Messy Bun
Can not have round-up of quick and easy hairstyles without including the messy bun! Here are 5 ways to wear it!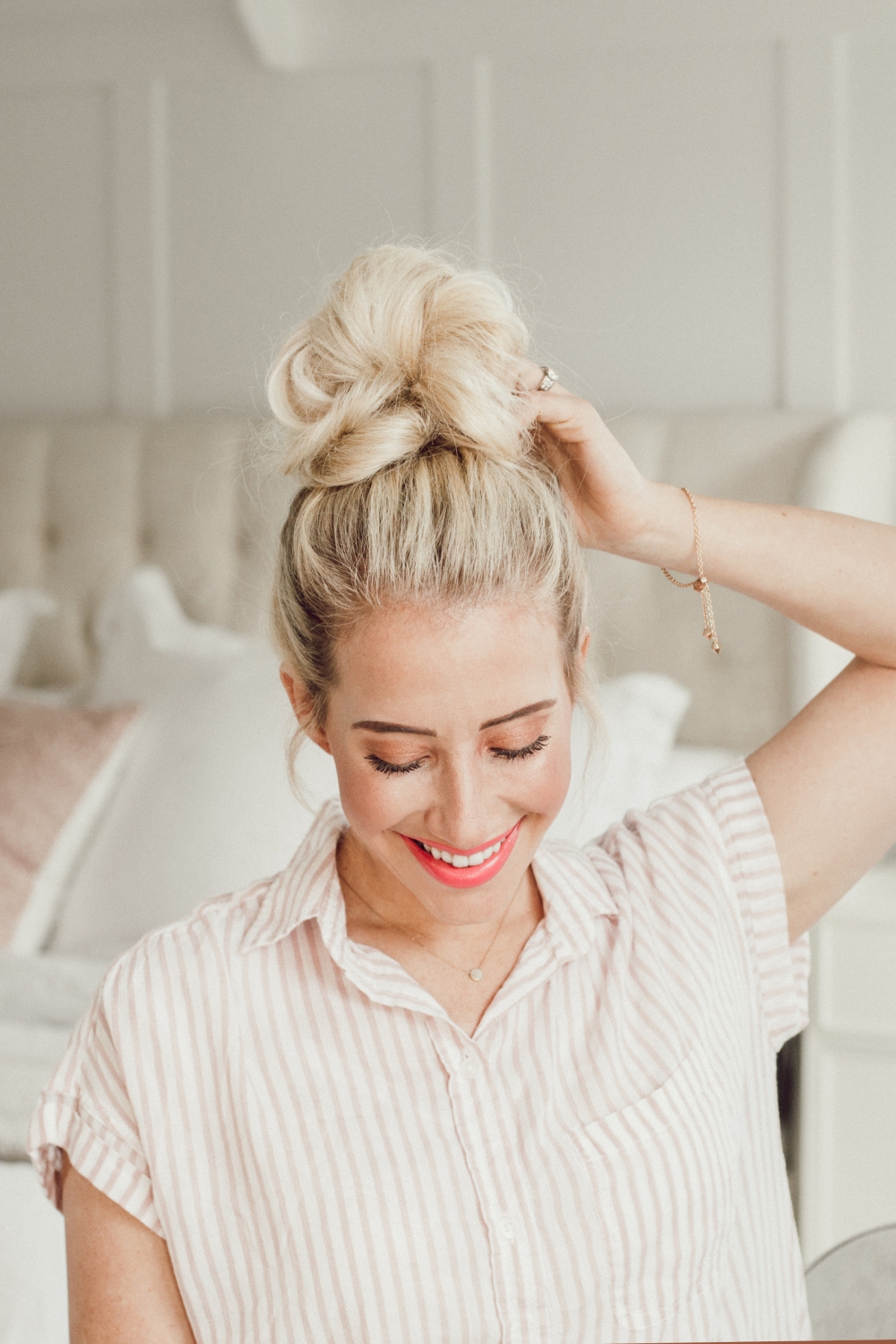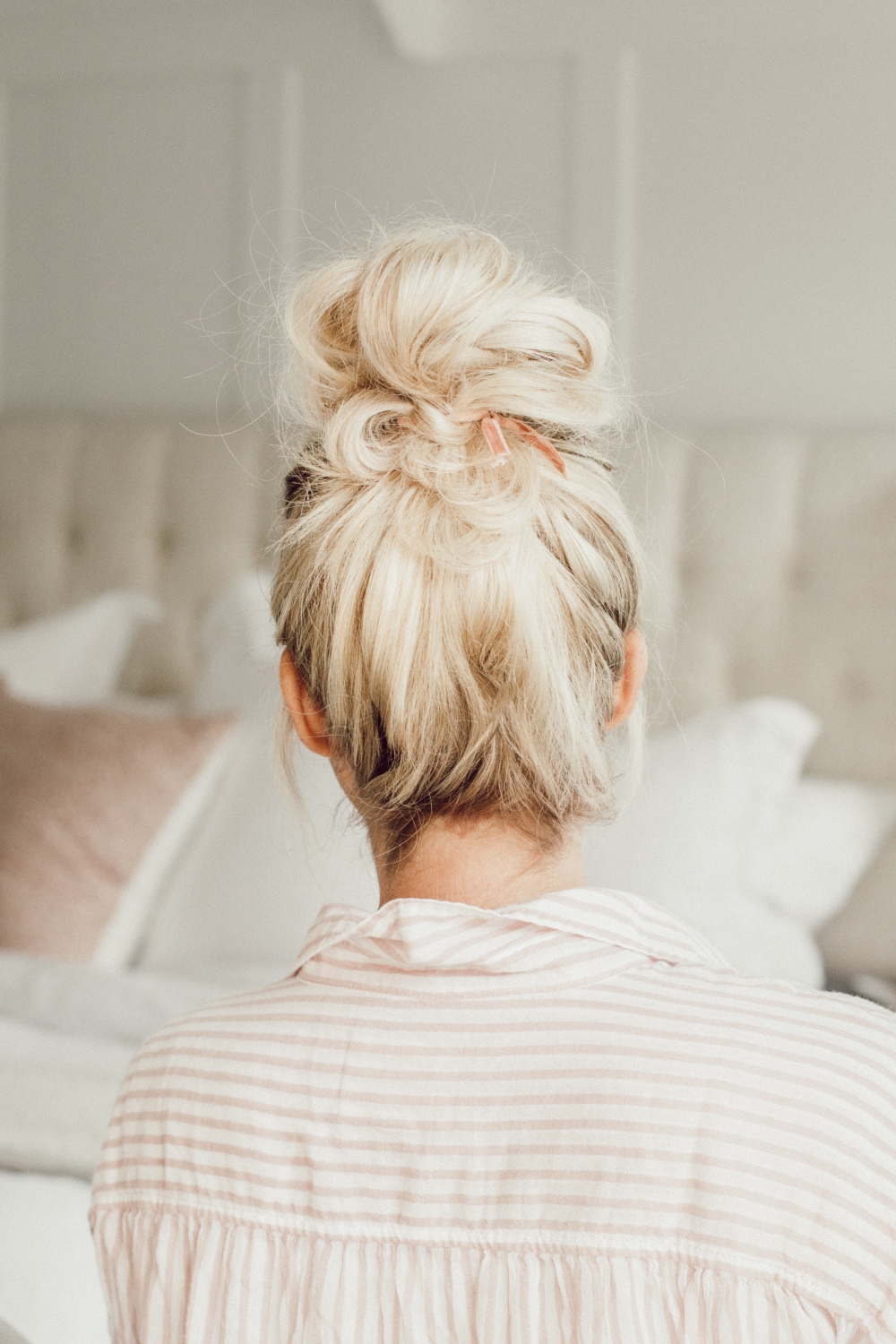 Space Buns
Space buns became super popular a couple years ago. They are quick and easy, and are a great way to have fun with your hair and feel a little youthful. You can check out my space buns tutorial here.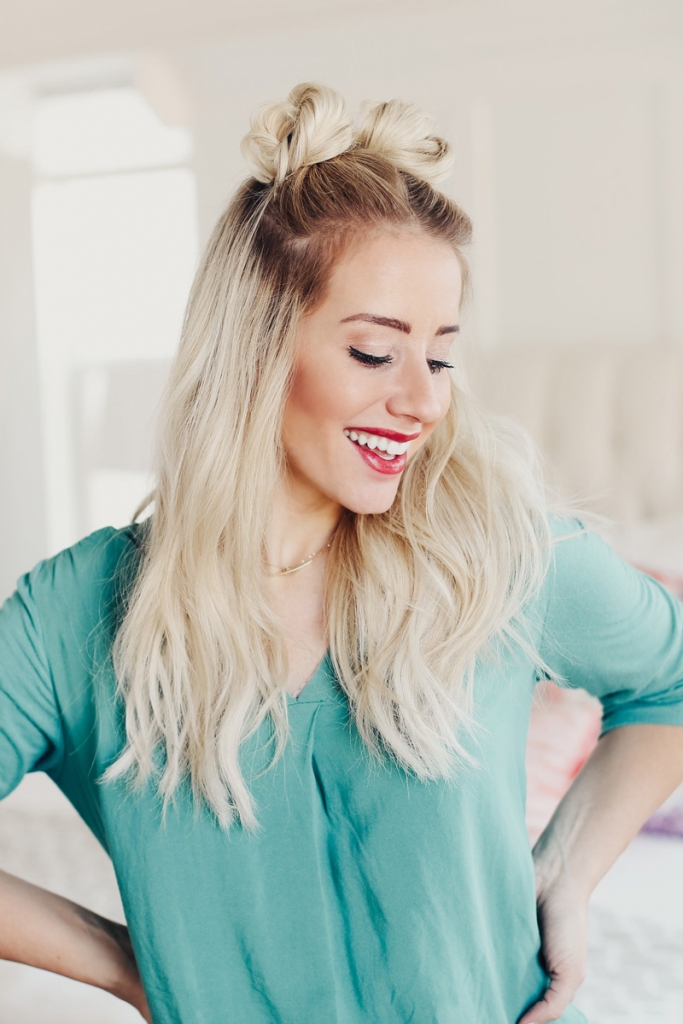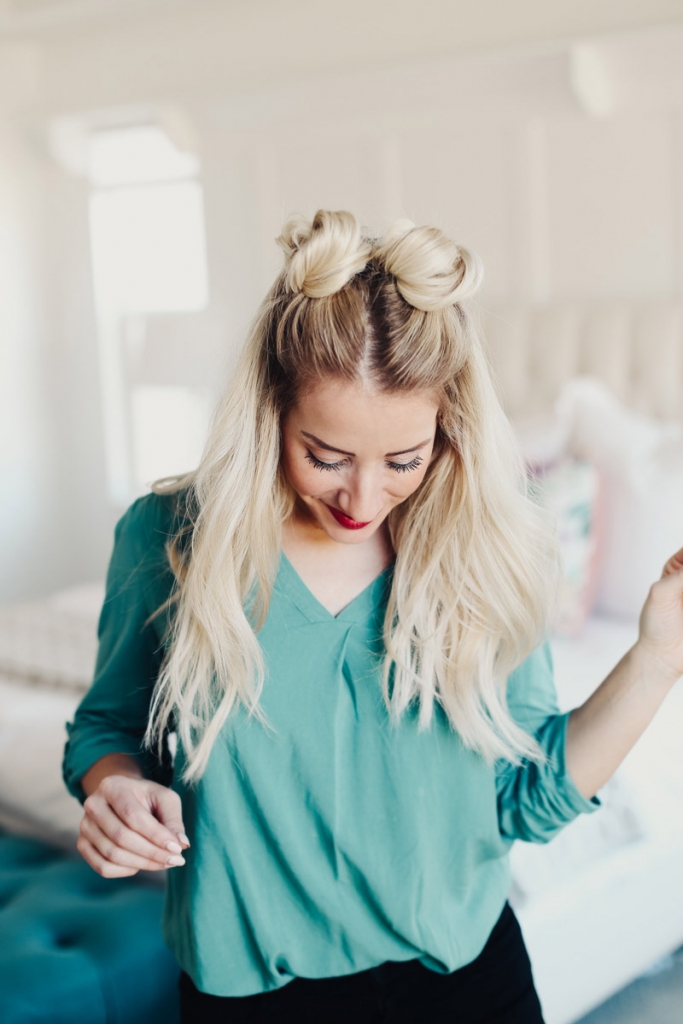 Day-to-night
This one is perfect for those days you have some evening plans. Whether it's a meeting, night out with friends, school event, or date night – this quick and easy hairstyle has got you covered. You can find the full tutorial here.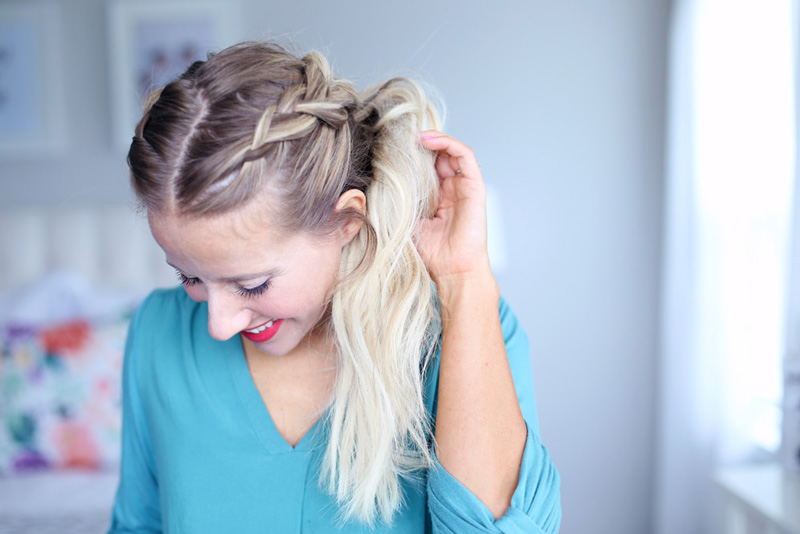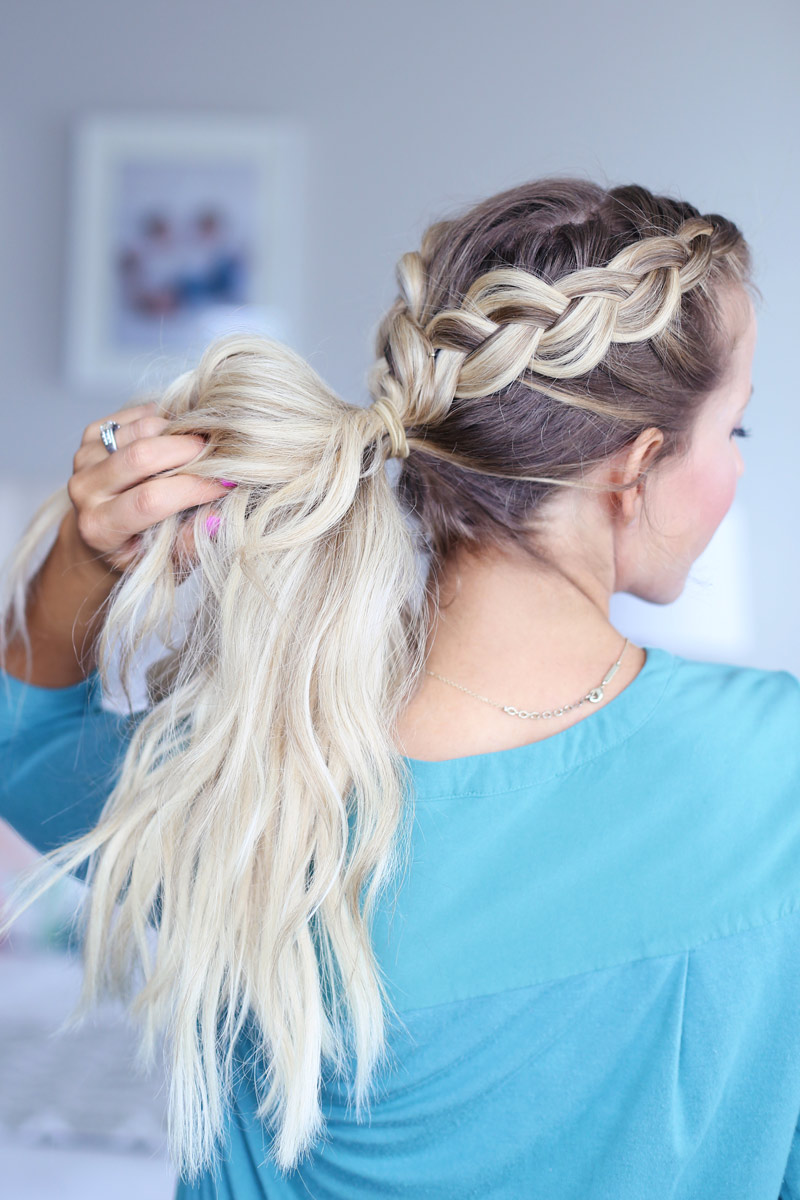 I hope that round-up of quick and easy hairstyles helps make your back-to-school transition a little smoother. Goodbye to lazy days and hello routines. Are you someone who loves back-to-school or hates it? Let me know in the comments.
~ Abby